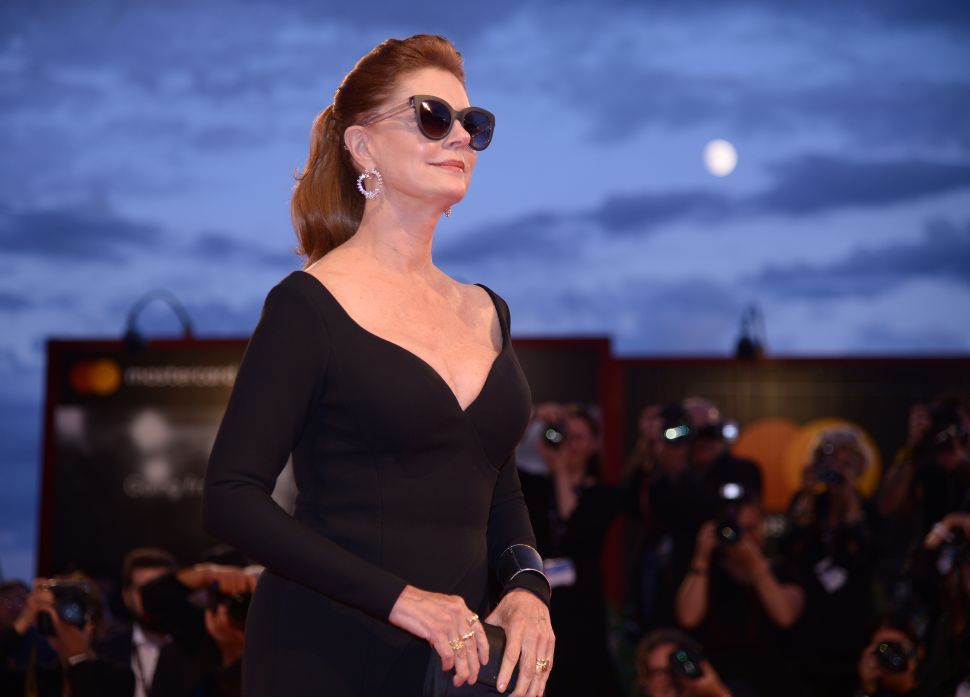 Oscar-winning actress Susan Sarandon appears to be a Democrat at heart, but she'll be the first to tell you that she's no fan of Hillary Clinton. While The Feud star would not say whether Donald Trump posed a bigger long-term threat to this country than Clinton, she did lay out her objections to the left's 2016 presidential candidate recently. Chief among Sarandon's concerns was her belief that Clinton is "very, very dangerous."
While speaking to The Guardian, Sarandon revealed that she believes the United States would be at war—and still doing damage to the environment—if Clinton had been elected president.
"I did think she was very, very dangerous," Sarandon said. "We would still be fracking, we would be at war [if she was president]. It wouldn't be much smoother."
Sarandon has expressed her support of Dreamers, and now says that the response from the left has been, "How dare you! You who are responsible for this!'" She has also been outspoken on the matter of fracking and pipelines.
"That's why we're going to lose again if we depend on the DNC [the Democratic National Committee], because the amount of denial," she said. "I mean, it's very flattering to think that I, on my own, cost the election. That my little voice was the deciding factor."
Sarandon had publicly supported Bernie Sanders in the 2016 election before ultimately voting for third-party candidate Jill Stein. Recently, a survey of Democratic officials conducted by The Hill suggested that Sanders could run again in 2020, when he'll be 79 years old. "His people have never gone away," Democratic strategist Brad Bannon told The Hill. "And he has a loyal core following out there that will be with him come hell or high water."
It is unknown whether the actress would support Sanders once again.
In April, Sarandon said that the Trump administration had benefited America because, "People are really awake now because the cracks have let the light in."
"All the fracking that's been going on, the pipelines were all there before Trump got in," she said (per TheWrap). "This has been going on, but now everybody's awake, they're energized, right? They're calling their senators, they're donating to all of these groups."
Hollywood has long used its platform to shine a light on political issues and lend support to certain candidates, parties and initiatives. We'll have to wait and see how things line up in 2020.
Sarandon was recently cast in Going Places, a spinoff of the Coen Brothers' The Big Lebowski that follows John Turturro's Jesus Quintana.