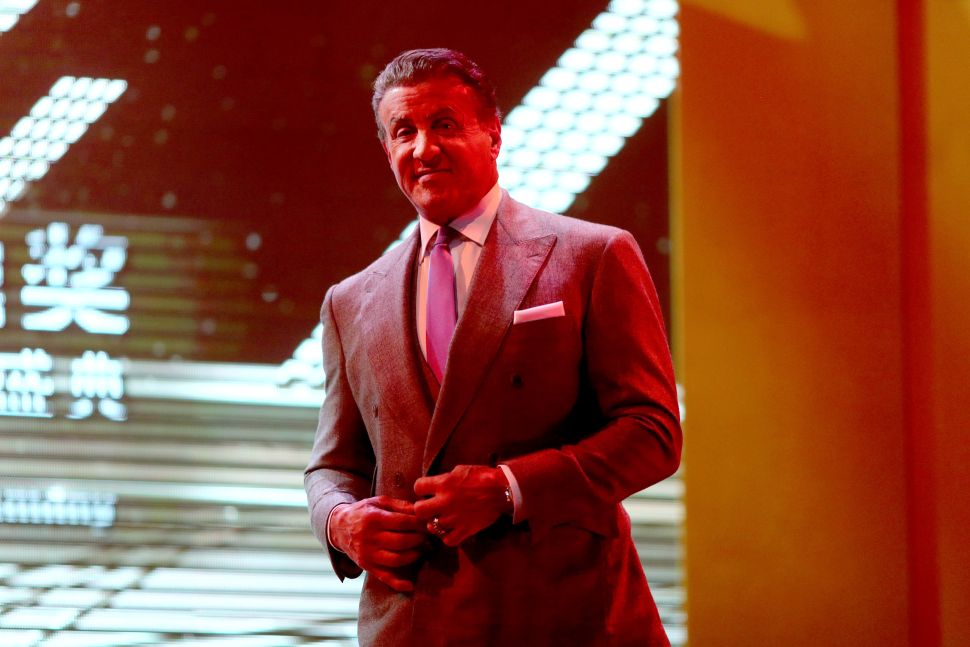 Sylvester Stallone was accused of sexually assaulting a 16-year-old girl while filming a movie in Las Vegas during the 1980s.
According to a police report obtained by Daily Mail, the Rocky star was 40 when he "intimidated" a teenage girl into having sex with him and his bodyguard Michael "Mike" De Luca in July 1986.
According to the outlet, the teenage girl said she had sex with Stallone but felt "very uncomfortable" when he prompted De Luca to join in and that she had "no choice."
John Samolovitch, who was head of the Las Vegas metro police department's sexual assault unit at the time, confirmed to Daily Mail, "The copy of the police report is in fact a true copy of the original report."
The teen claimed that after the sexual encounter, Stallone threatened her to stay quiet as both men were married. According to her, they said, "They would have to beat her head in" if she told anyone.
Ultimately, she chose not to pursue charges as she was "humiliated and ashamed" and "scared," according to the police report (per Daily Mail).
Stallone, now 71, was 40 at the time while De Luca was 27. In 2013, De Luca was shot and killed by California police during a traffic stop.
As the unnamed teen explains it, she had consensual sex with Stallone before being forced to perform oral sex on De Luca, who later also had intercourse with her.
Also according to the report, "She indicated that if the sexual encounter had only been with Stallone, she would not pursue this matter, but due to the fact that Mike, the bodyguard became involved in the sexual incident, she didn't know what she wanted to do."
Sylvester has denied the claim in a statement Thursday.
"It never happened," he said, per the New York Post.
"This is a ridiculous, categorically false story," a spokeswoman for Stallone, Michelle Vega, said in a statement.
"No one was ever aware of this story until it was published today, including Mr. Stallone. At no time was Mr. Stallone ever contacted by any authorities or anyone else regarding this matter."
This revelation comes following a deluge of sexual misconduct accusations against a growing list of A-list figures in the entertainment industry. This includes Harvey Weinstein, Kevin Spacey and Louis C.K.