Fancy diamond enthusiasts were disappointed yesterday when a 37.30-carat pink diamond ring failed to sell at Sotheby's semi-annual jewelry sale in Geneva, Reuters first reported.
The stone in question, named "The Raj Pink," is the world's largest known diamond in the "intense pink" group, a rare color spectrum. The auction house had estimated the cushion-shaped stone to be sold for between $20 million to $30 million, but the bidding stalled at $14 million.
The stone was discovered in South Africa in 2015. Despite the size, experts say a lack of history made it a hard piece to sell. "It was a modern, recent stone and not a 10 out of 10 in terms of its color and form. It had no history," Eric Valdieu, a Geneva-based jewelry dealer who formerly worked at Christie's, told Reuters after the auction.
Sotheby's said in the "Raj Pink" catalog note, "Pink fancy colored diamonds are rare in nature, particularly those of large size."
Naturally-colored diamonds get their hues from impurities that accidentally interfere with crystal formation, which is mainly carbon, hundreds of miles deep in the earth. For example, nitrogen would make a stone appear yellow, and boron would make give it a blue tone.
However, scientists have yet to find a plausible explanation for the pink color, which makes it the most coveted kind by diamond collectors.
Pink diamonds hold both the record price for a single gemstone and the record per-carat price. In addition to history, color intensity also greatly affects value.
In April, a 59.60-carat stone called  named "The Pink Star," classified as "vivid pink," the most rare kind, was sold for $71.2 million at a Sotheby's auction in Hong Kong, making it the most expensive gemstone ever traded.
At yesterday's sale, a 33.63-carat light pink diamond, owned by American jeweler Harry Winston circa 1970, was sold for $5 million, breaking the record price for a fancy light pink diamond.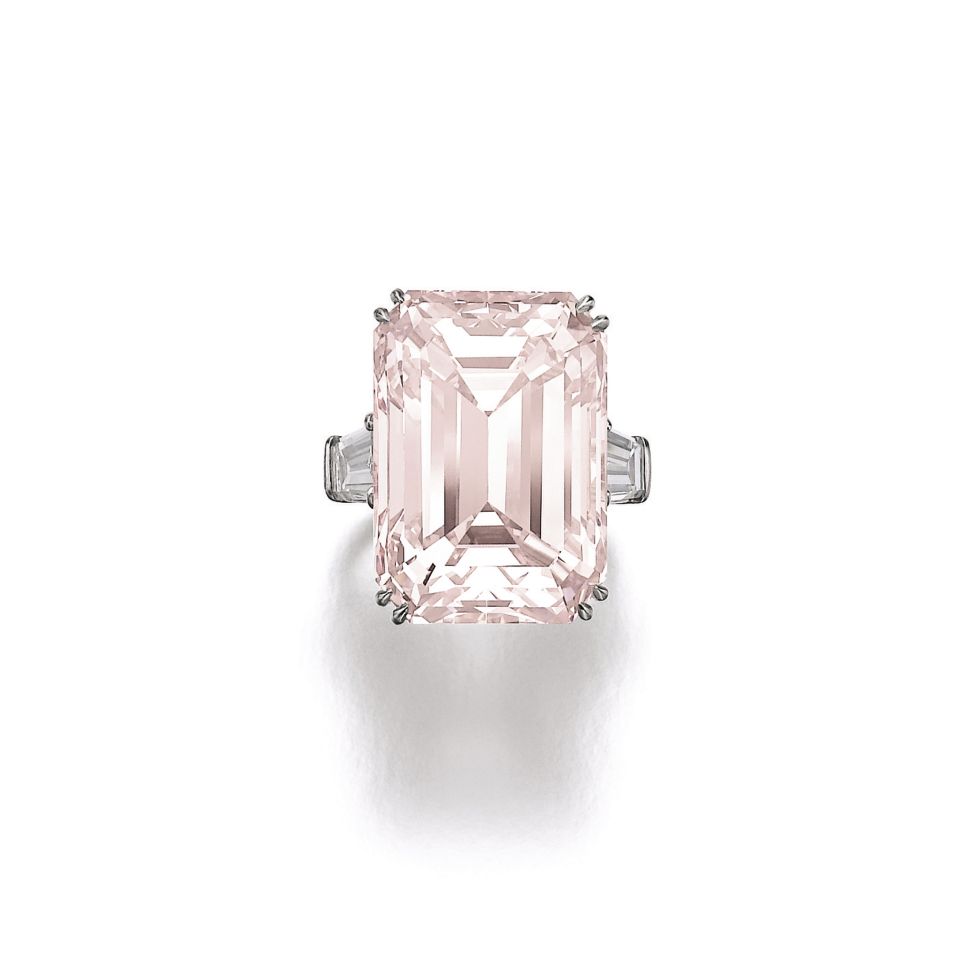 Sotheby's put up 349 jewelry pieces at yesterday's sale. Eight-seven percent were sold, totaling $78.6 million in transaction.
Sotheby's is having another jewelry sale in Geneva on December 14.