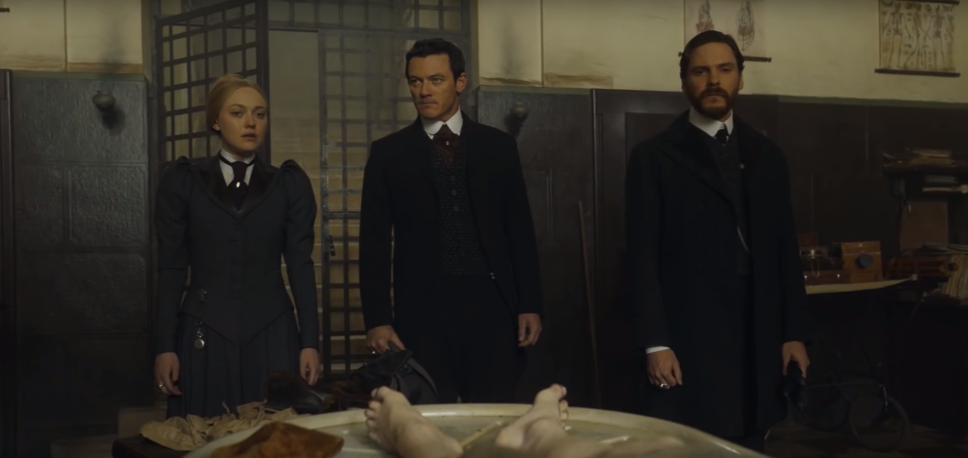 The serial killer crime drama has exploded in recent years thanks to the success of HBO's True Detective, Netflix's Mindhunter and other hot TV shows. Will we be adding The Alienist to that list next year?
TNT may not be known for prestige dramas, but The Alienist—based on the best-selling novel of the same name by Caleb Carr—looks like one of 2018's must-see offerings. The limited series, which features an enticing cast of Daniel Brühl (Captain America: Civil War), Luke Evans (Beauty and the Beast) and Dakota Fanning (War of the Worlds), just released a new eerie trailer that is sure to pique the interest of TV fans. Check it out below.
https://www.youtube.com/watch?v=hgeknkliUJc
TNT, like nearly every other network and streaming platform, is trying to develop more watercooler worthy original content. Just because the channel is housed on basic cable doesn't mean all it's good for is Law & Order re-runs. The network is likely hoping that The Alienist can be a buzzy paradigm shifter in much the same way that Mr. Robot changed how audiences viewed USA Network.
Here's an official plot synopsis (via The Playlist):
"The Alienist opens when a series of haunting murders of boy prostitutes grips New York City. Newly appointed police commissioner Theodore Roosevelt (Brian Geraghty) calls upon criminal psychologist Dr. Laszlo Kreizler (Daniel Brühl) and newspaper illustrator John Moore (Luke Evans) to conduct the investigation in secret. They are joined by Sara Howard (Dakota Fanning), a headstrong secretary determined to become the city's first female police detective. Using the emerging disciplines of psychology and forensics, this band of social outsiders set out to apprehend one of New York City's first serial killers. The limited series also stars Douglas Smith, Matthew Shear, Matt Lintz, Robert Ray Wisdom and Q'orianka Kilcher."
Serial killer shows don't typically boast four quadrant appeal, so it's alright if The Alienist doesn't break ratings records. But if it can generate some positive word of mouth as a unique drama that catches people's eye, it will be worth it. All it takes is one hit for a network to start altering its reputation and perception in the eyes of viewers.
We'll find out if TNT accomplishes this when The Alienist premieres on January 22.