Liev Schreiber, Fergie.
Getty Images
Drew Barrymore, Brooke Shields.
Getty Images
Kathy Najimy, Brooke Shields.
Getty Images
Liev Schreiber.
Getty Images
Zosia Mamet, Evan Jonigkeit.
Getty Images
Karolina Kurkova.
Getty Images
Keytt Lundqvist, Alex Lundqvist.
Getty Images
Garrett Neff.
Getty Images
Anthony Mackie.
Getty Images
Christian Siriano, Leigh Lezark Of The Misshapes.
Getty Images
Tituss Burgess.
Getty Images
Michele Hicks.
Getty Images
Andrew Saffir, Zani Gugelmann, Daniel Benedict.
Getty Images
Cristina Cuomo, Chris Cuomo.
Getty Images
Anh Duong, Douglas Friedman.
Getty Images
No one can resist a beach getaway. Not even Fergie, Liev Schreiber or Brooke Shields, all of whom were all spotted sunning and funning in the Bahamas this weekend. The A-listers were on hand for an epic, weekend-long blowout for The Cove Atlantis, as the resort was celebrating the relaunch of their sprawling pool and two new restaurants. The fun-filled island jaunt culminated with a beachside dinner and dance party on Saturday night, to introduce all of the players behind the revamp.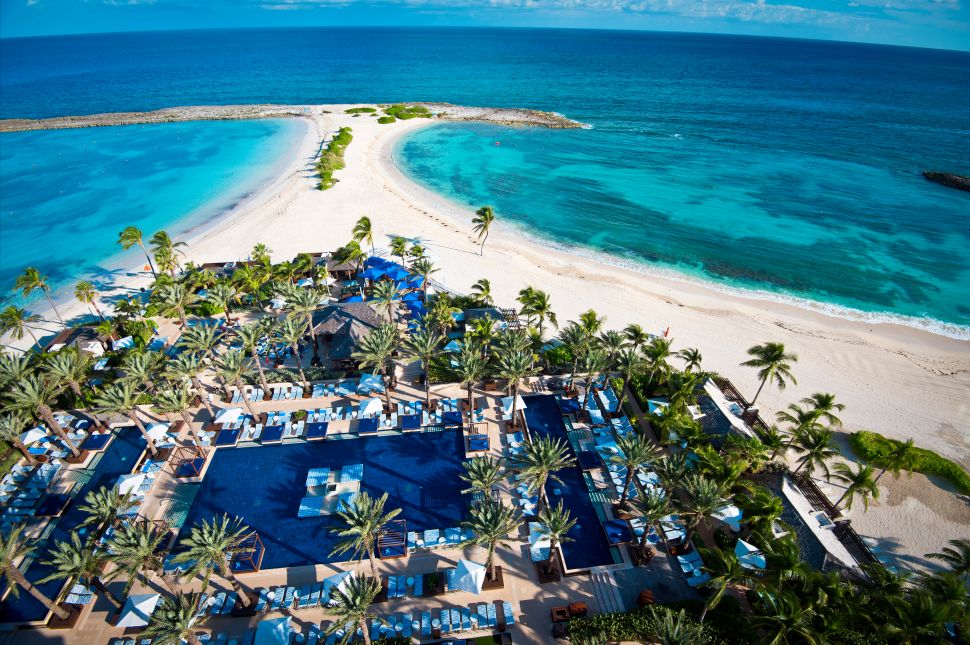 That included Chef José Andrés, the mastermind behind nearly 30 eponymous eateries and an incredible mission to help feed the hurricane victims of Puerto Rico. He was introducing his latest concept, Fish by José Andres. As the name suggests, the menu takes its cues from the sea and features native species such as Bahamian Conch and Lionfish, which were purposefully selected in an attempt to help eliminate the overpopulated species wreaking havoc on the local coral reefs.
Also in the mix was designer Lulu de Kwiatkowski, who was tasked with bringing a refreshed vision to the hotel's poolside decor. She provided the resort with an injection of vibrant patterns, splashed on lounge chairs, umbrellas, and even custom-built surfboards. She also offered several nods to the property's early beginnings, in the form of vintage photographs depicting holiday-makers in the '50s and '60s, all dressed to the nines—with a cocktail in-hand.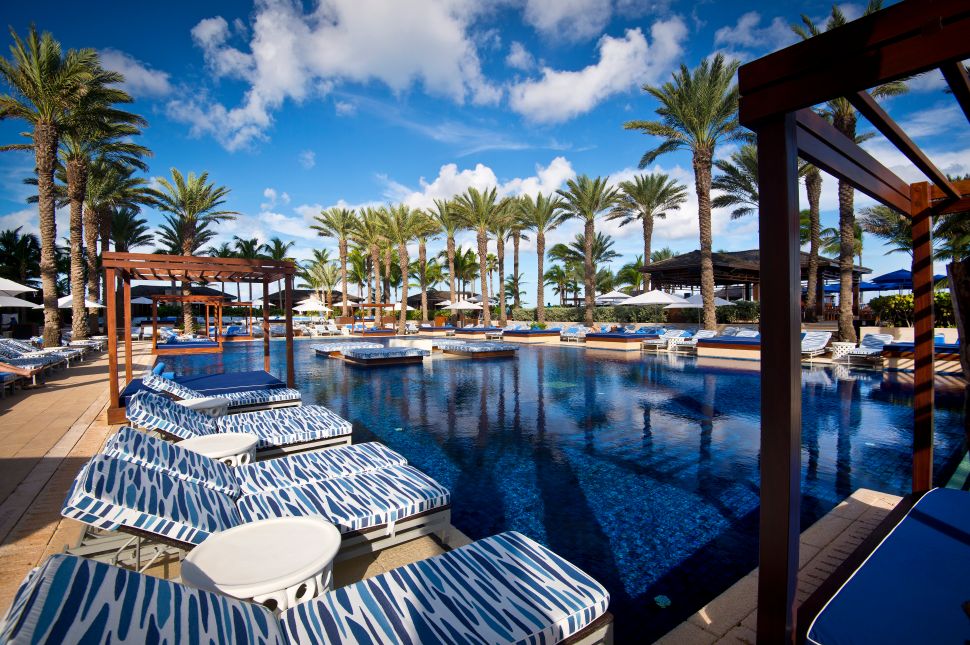 An eclectic crew of well-known names took part in the evening, ranging from the aforementioned silver screen stars like Barrymore, Shields and Schreiber, to runway regulars like Karolina Kurkova and Garrett Neff, whose swimwear brand Katama exclusively outfitted all 125 lucky guests with his signature swim trunks. New York social fixtures like artist Anh Duong and photographer Douglas Friedman were out in full force, too.
The most unexpected addition to the scene? None other than Fergie. Following dinner, the songstress surprised the crowd with an hour-long set of hits before letting her hair down and joining the party herself, holding court in a nearby cabana with flash tattoos and a healthy stock of Avion tequila, which kept flowing until the wee hours of Sunday morning.