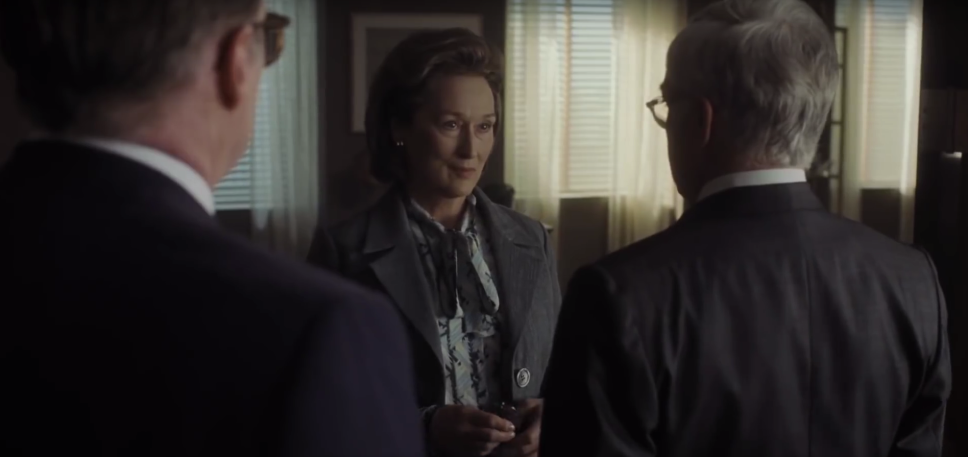 Because no one had even seen a trailer for it yet, it was hard for us to consider Steven Spielberg's The Post in our Way Too Early Oscars Predictions back in October. But now not only has the first trailer dropped, but 20th Century Fox has actually screened the hard-hitting journalism movie for critics for the first time. Anything that involves Spielberg, Meryl Streep and Tom Hanks is going to immediately generate Oscars buzz given the prestigious track records of those main players. But does the finished product live up to the hype?
The Post follows the Washington Post's first-ever female publisher, Katharine Graham (Streep), and editor Ben Bradlee (Hanks) as they grapple with the legal consequences of attempting to publish the Pentagon Papers. Though the official review embargo is still in effect, the social media embargo has lifted, meaning critics have begun sharing their first thoughts on the film online. According to this first wave of responses, not only is The Post arguably Spielberg's best film in a decade, but it's also yet another awards-worthy performance from Streep. Not everyone agrees, of course, but the general consensus seems to be that The Post is yet another winner.
Count us in.
Check out all of the reactions below:
We wouldn't go nearly as far as to say that Spielberg has been on a cold streak of late. But his filmography since 2008 has been dotted with quite a few *shrug* entries. Perhaps The Post is what gets his mojo going again. As for Streep, it sounds as if she's a shoo-in to nab her (does a double take) 21st Oscar nomination. Hanks, surprisingly, has not been nominated since 2001's Cast Away.
The Post hits theaters on January 12.