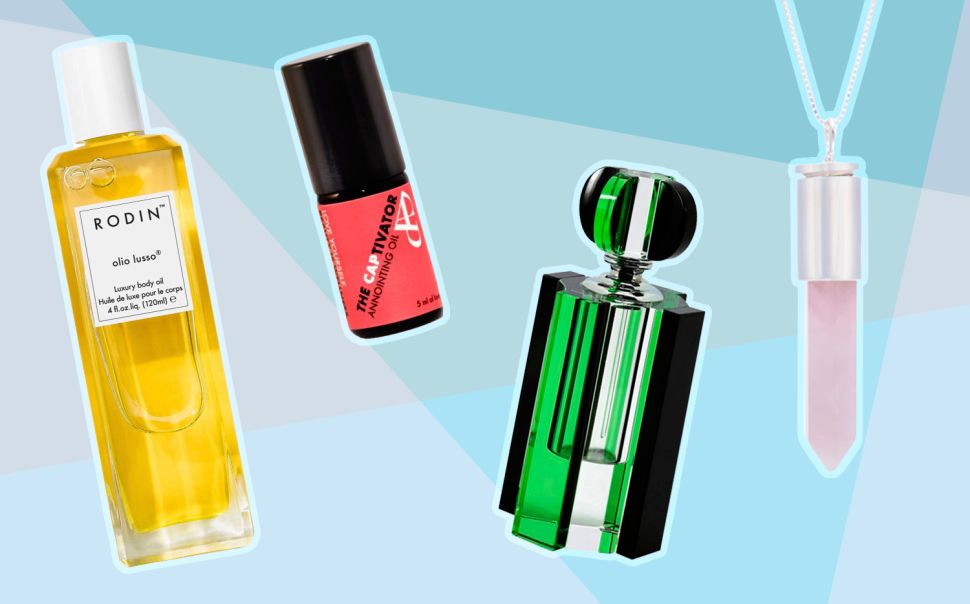 It's the "most wonderful time of the year," and nothing screams the holidays quite like giving the gift of scent. Our guide includes a little something for every level of enthusiast (hi, wannabe perfumer) so all you need to do is go sniffing.
Tap into the season's already established olfactory trail—roasted chestnuts, pine-strewn Christmas-tree markets, orange rinds nestled into just about everything—with gleeful abandon and then get ready to inhale.
Organic Aromas Raindrop Nebulizing Diffuser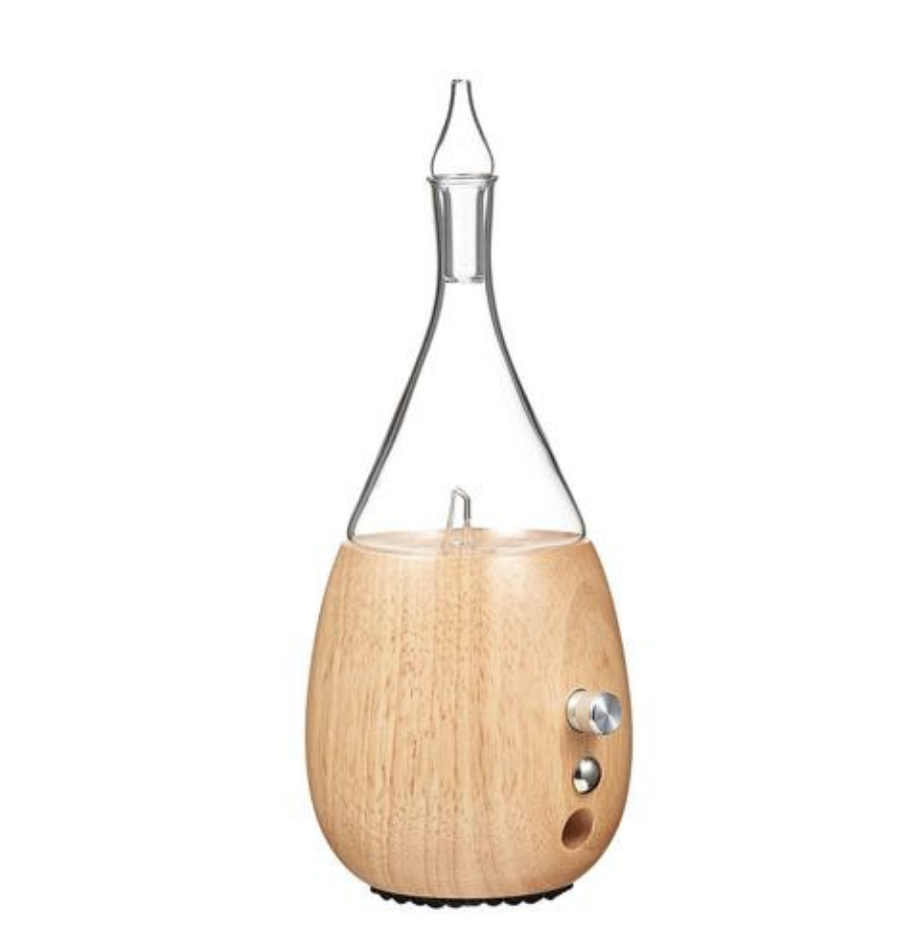 Perfect for the fragrantly fickle. When a scented candle just won't do, a chic wooden diffuser elevates something that could be a mundane oil burner into something extraordinary. This beauty comes equipped with a "touch sensor" light switch and its nifty nebulizer is as silent as a snowy morning. Using no heat or water, so the therapeutic properties of each oil aren't compromised, this fragrant gadget also has a volume switch to control how much aroma you diffuse around the room. The best part is that you can choose what smells you want to play with.
Naturopathica Aromatic Alchemy Gift Set
Mixahaolics will love! Aromatherapy oils are veritable plant medicines for the soul. Case in point: Naturopathica's dream trio of blends designed to support mind, body, and sense of self. Think juicy pink grapefruit, red mandarin, and mood-balancing St. John's Wort in Inspire, anciently sacred oils of sandalwood and frankincense to soothe frazzled heads in Meditation, and pick-me-up peppermint, lemongrass and, holy basil, a staple of Ayurvedic medicine, to help increase the body's resistance to stress in Re-Boot.
Aromatherapy Associates Deep Relax Bath & Shower Oil
Feeling generous? Buy multiple bottles for the gift that keeps on giving. Geraldine Howard, one of the early pioneers of aromatherapy, co-founded Aromatherapy Associates in 1985. Her blends attracted high-profile clients—think Diana, Princess of Wales—and became one of England's most significant beauty exports. The brand's very first product, and still its bestseller today, vetiver-rich Deep Relax Bath & Shower Oil, sits atop top many beauty editors all-time greatest products list, which is why no self-respecting aromatherapy lover should ever be without it.
London Essentials Mila Perfume Bottle
A perfume bottle to make a bygone era proud. There's nothing quite like a handmade jewel-colored perfume bottle to amp up an olfactory routine and Mila's shining emerald beauty encapsulates winters' spirit to a tee. Blend away or decant your favorite perfume, so you can marinate yourself with lush, olfactory notes in style anytime.
Cap Beauty The Anointing Oil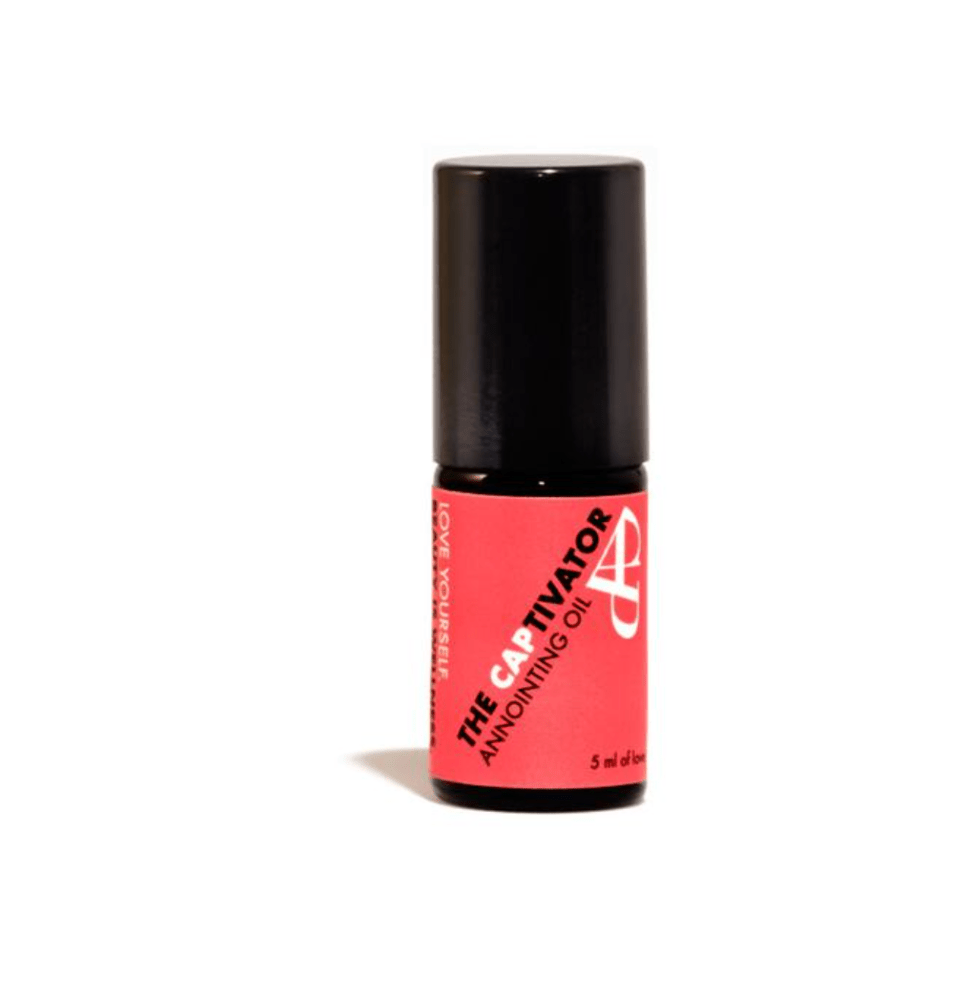 One for the Ages. As far as mood elevators go, this one takes the biscuit! Sandalwood, neroli and clary sage oils have been blended specially to uplift and elevate, while also working on an energetic level to promote self-love. A collaboration between CAP Beauty and the magical Katie Hess of Lotus Wei gem flower essences, wearers, have reported a significant shift in mood when worn consistently.
Saje Adore Aromatherapy Necklace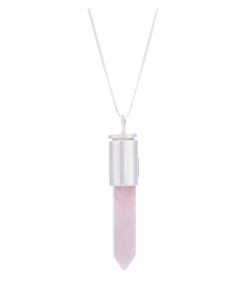 For the lovers. Inhaling the fragrant air around crystals is the perfect antidote to calming frazzled nervous systems. When we smell, odor molecules travel through the nose and affect the limbic system, which is also known as the "emotional brain." Saje's choice of rose quartz, known as the love stone, inspires the wearer to find love in themselves and others. Add your favorite blend of oils to the vial that sits atop the crystal, and then all you have to do is keep it close to your heart.
NY Institute Of Aromatherapy
Caveat: curious souls only. For those who wish to delve deeper, NYIOA's kaleidoscopic array of classes, workshops, and courses is the ultimate gift for sensory souls. Created by maverick aromatherapist Amy Galper, this is the perfect gift for those who want to run amok with their sense of smell.
RODIN Jasmine & Neroli Body Oil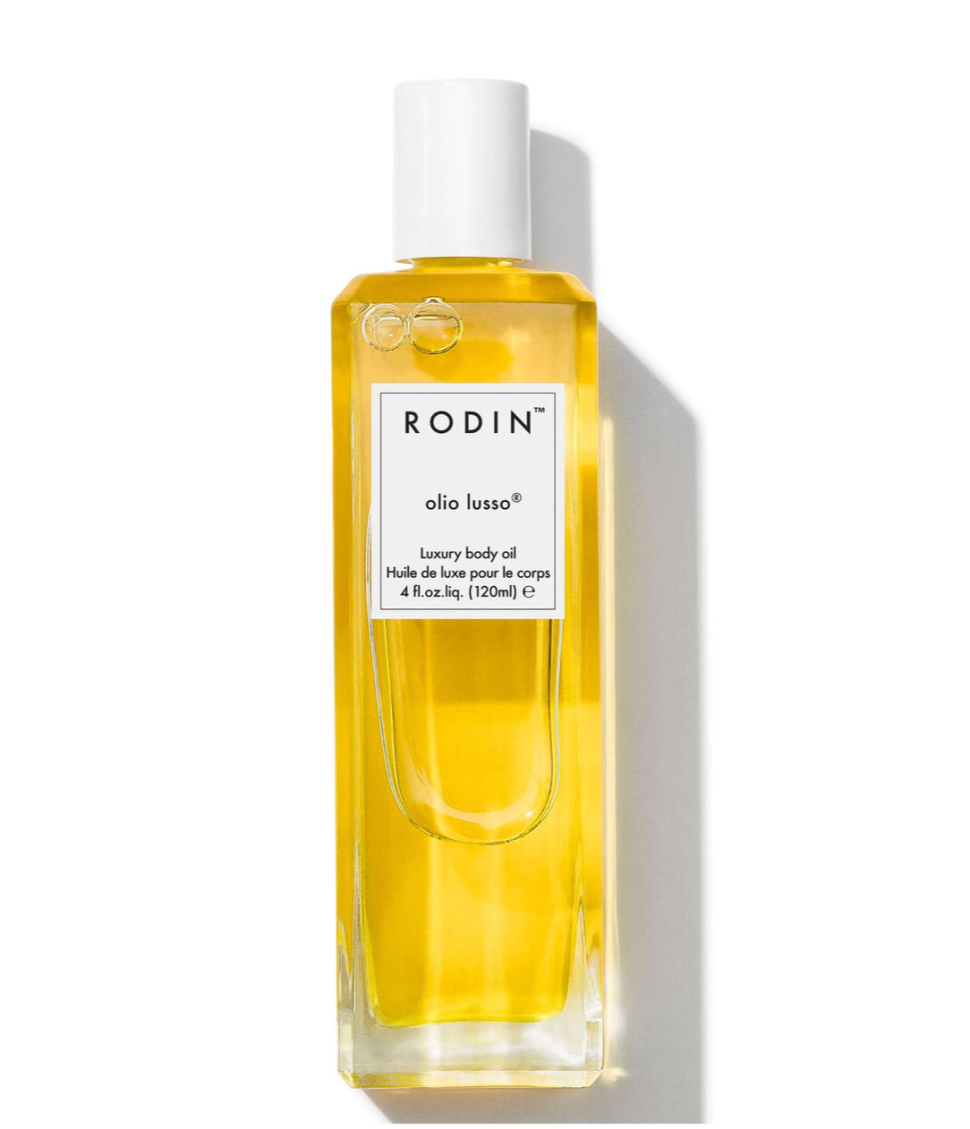 For the time-poor. The power of a good body oil renders lotions and creams obsolete. Rodin's classic version laced with heady, seductive florals is the ultimate multitasker: an unctuous formula that revives dull hair and cracked skin in a jiffy. Apply—and reapply—all season long. Best of all it works double-duty as a perfume.
Kayla Jacobs is a British New York City-based freelance writer who has previously written for Vogue, Tatler, Glamour, Refinery29, Conde Nast Traveller, The New York Times, Mindbodygreen, VF Agenda and Live The Process, among others. Follow her olfactory obsessed adventures on Instagram @kaylasthread.