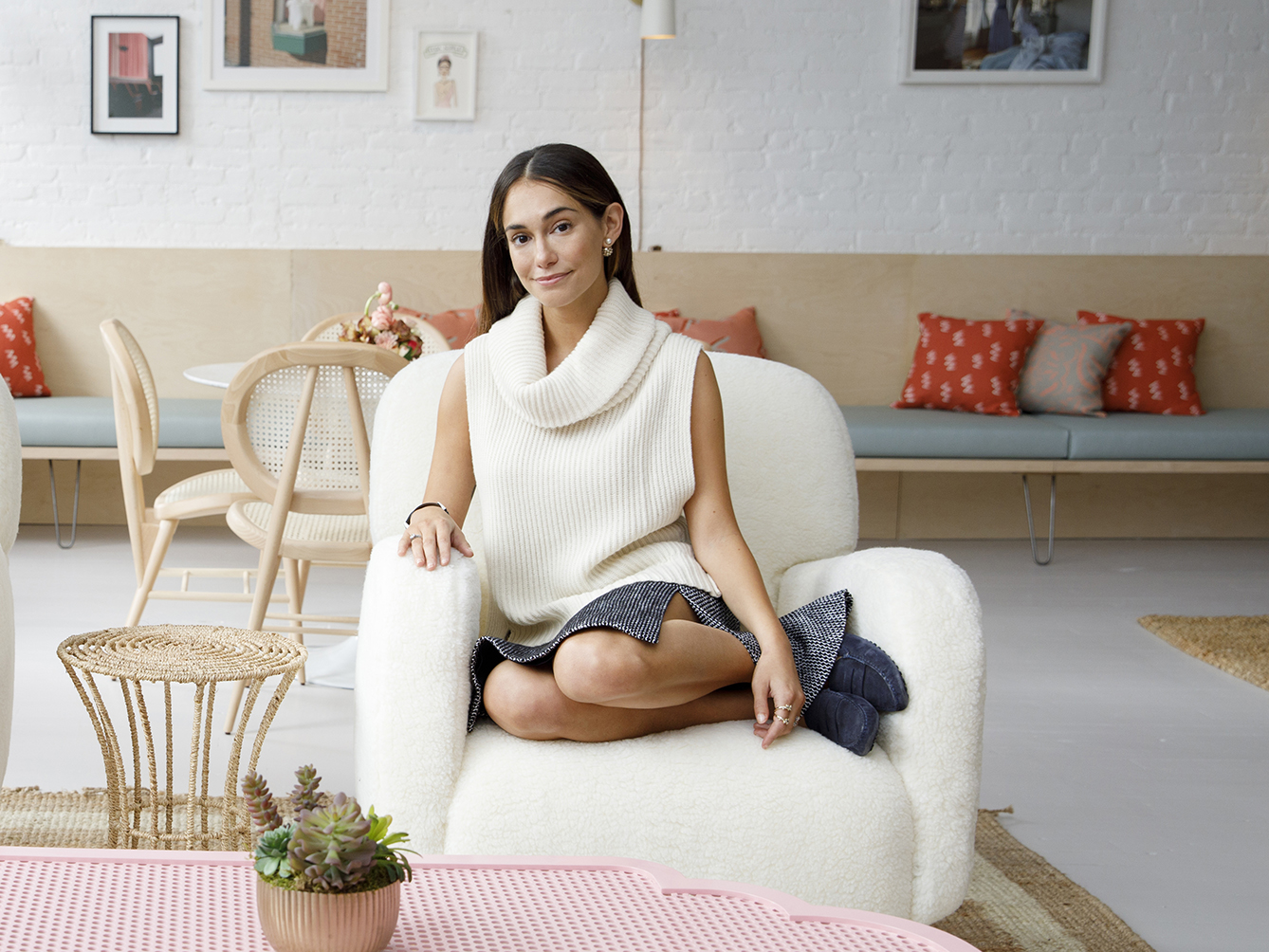 WeWork, one of the most valuable startups in the world, just invested $28 million in a younger and more niche-y version of itself: a New York City startup called The Wing.
WeWork led the startup's series B funding, joined by venture capital firm New Enterprise Associates, which contributed $4 million. 
The Wing is a womens-only co-working space and social club. To New York women who follow lifestyle trends, the company name has probably popped up somewhere over dinner tables or lunch break chats. For the price of an upscale gym membership, you can get access to one or all of The Wing locations and use the space for work, events or other purposes. 
The Wing currently has two open-floor spaces in the Flatiron district and SoHo, with a combined area of 13,000 square feet.
Founded in October 2016 by Audrey Gelman and Lauren Kassan, The Wing is just a little over a year old, but already has a wait list that's four times longer than its member list.
Right before the Thanksgiving weekend, Observer interviewed Audrey Gelman, The Wing's CEO and cofounder. She discussed raising venture capital as a woman entrepreneur, the company's expansion plan, and why The Wing is publishing a print magazine in media's industry-wide exodus from paper.
How did the idea of womens co-working space come along?
Audrey Gelman: Before The Wing, I worked in New York local politics. I was running around the city a lot, and felt I needed a place that I could use as a home base on very busy days, where I could do some desk work or just relax a bit.  
My business partner, Lauren Kassan, suggested that we build a space where women can meet each other and form a community. We were very inspired by the thousands of women clubs that existed in the U.S. around the turn of the 20th century—spaces that women used as communities during the woman's club movement. 
What's it like to raise venture capital as a woman entrepreneur?
Audrey Gelman: It's always hard, especially when your product is geared toward women and you are a woman, to convince a community that's made up of mostly men that you have a good idea. 
But you can't argue with success or traction. We have 8,000 on our waitlist, and because we've never done any advertising or marketing, that all came from word of mouth. That's strong proof of traction. 
And it makes it much easier when an investor identifies with what we do. When we were introduced to WeWork, a woman executive on WeWork's senior management team was really passionate about building communities and creating space for women. That eventually led to a major investment opportunity.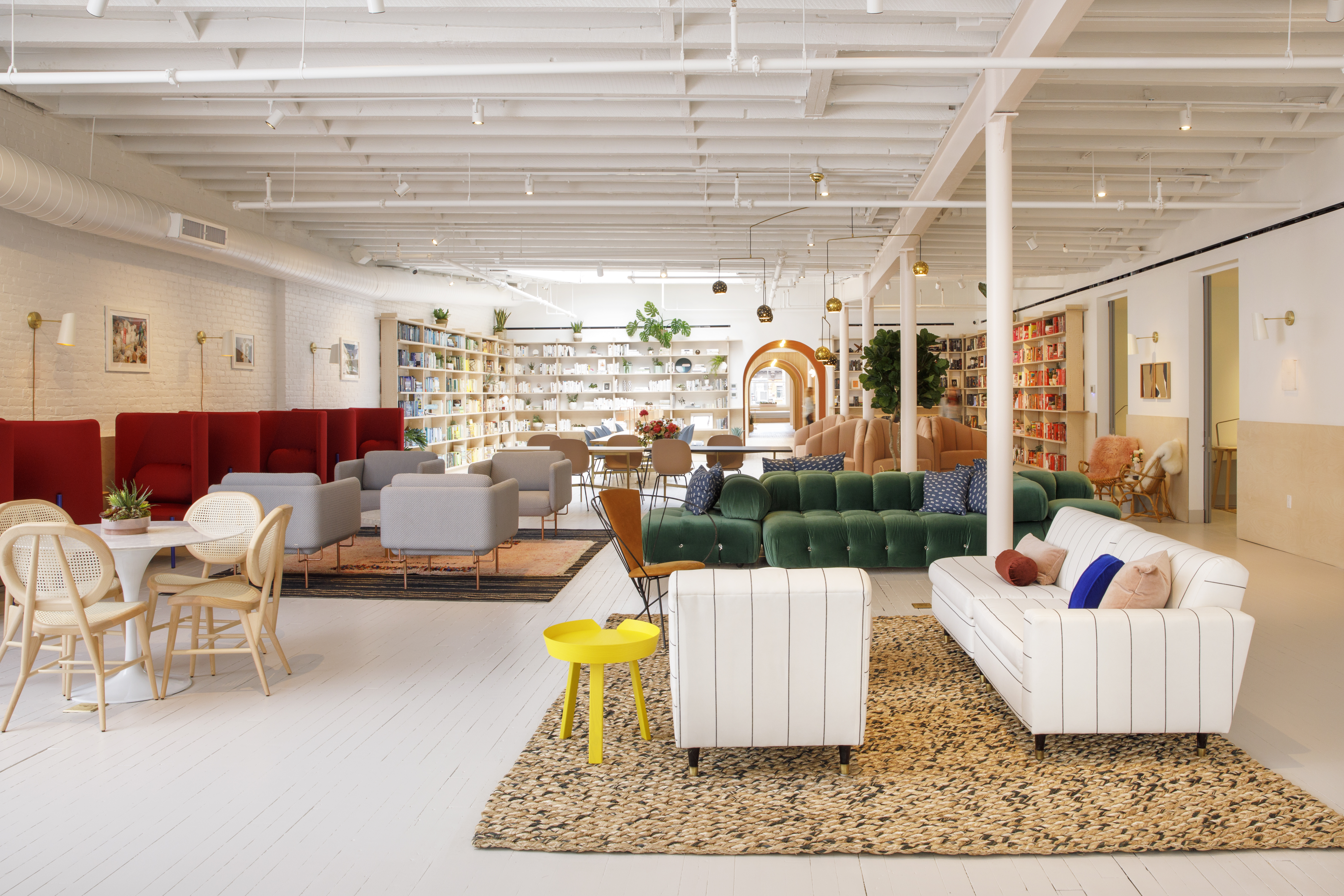 The Wing has about 1,800 members and more than 8,000 on the wait list. How do you decide who gets in? 
We look at applications through the lens of diversity. We try to curate a membership that's professionally diverse in terms of backgrounds, age and the way they use the space—not all members use the space as offices; many of them use it as a place after work or a place for special events.
Will you increase price, given such a high demand?
No, we are not looking to change pricing. Right now, we are focusing more on expansion. So it's more important to open more spaces and accept more women. 
Our next two locations are Brooklyn and in Washington, D.C. Our goal is to expand the concept to more cities in the U.S. and ultimately to cities outside the country.
What's in No Man's Land, The Wing's new magazine? 
Our magazine has interviews, feature articles, photography, crossword puzzles and so on. Many contributors are our members and their friends, some of whom are writers, journalists and novelists. While the magazine is brand-driven, we also have the credibility of the literature and journalism world.
What's the thinking behind launching a print magazine at a digital-centric time?
We've been doing everything "physical first." For example, we opened a physical space when a lot of people were launching websites. We believe that physical spaces and print media still have a lot importance to consumers. 
The Wing was created out of the reality that women are underrepresented and need a voice.
What if society changes and gender imbalance disappears?
Honestly, we hope the gender imbalance that exists in our society do change, and we are trying to be part of that effort. However, I believe that no matter what the situation is, women can always get something meaningful from building communities and connections with each other. So I believe that The Wing's value proposition is very long-term. It doesn't expire.