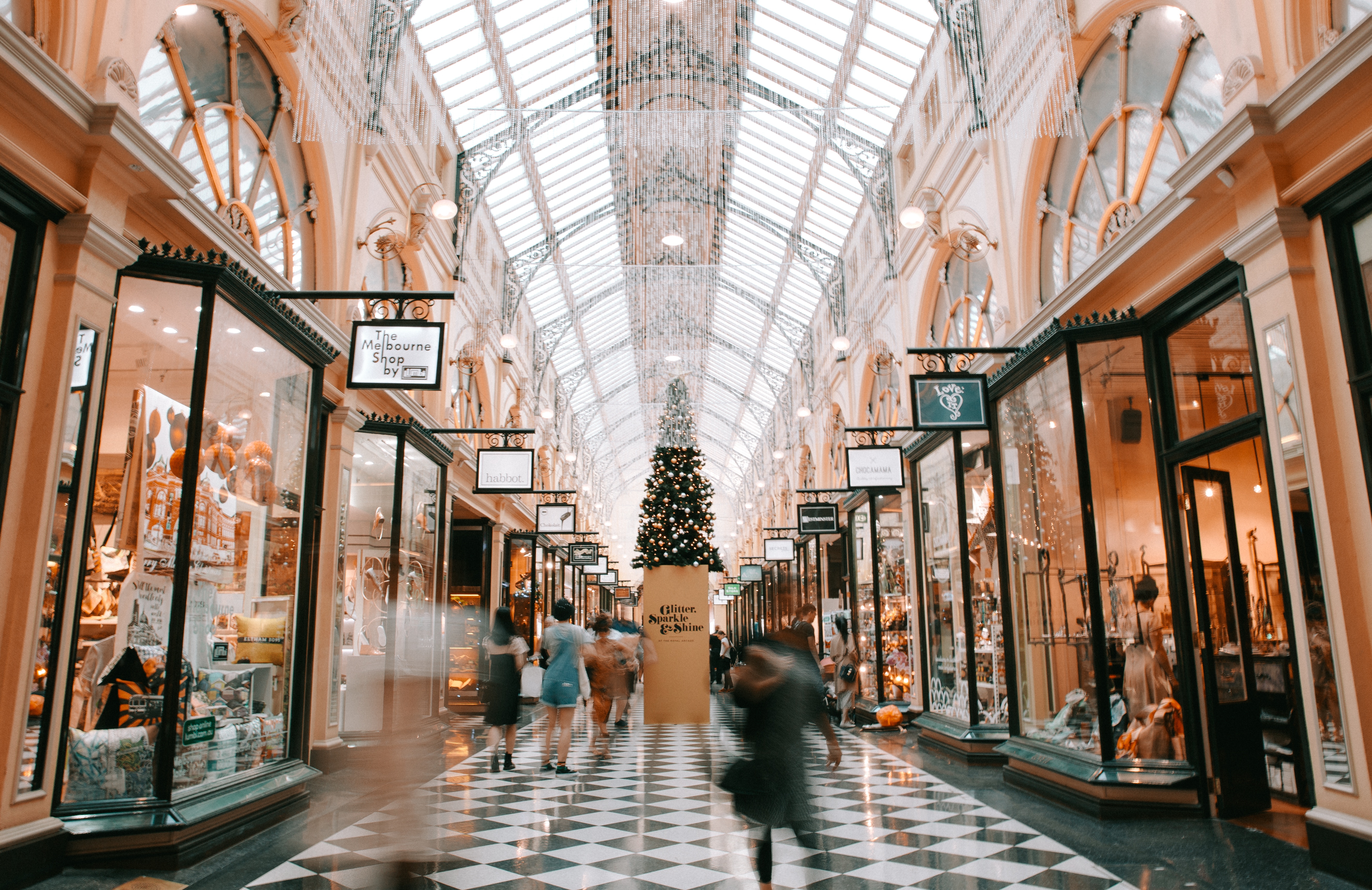 With consumer confidence at a historical high since the Great Recession, retailers are poised to see the best holiday shopping season in a decade, the latest consumer confidence measure shows.
Today, the University of Michigan released its November index of consumer sentiment (ICS), a closely-watched measure by the retail industry that indicates consumer confidence. The index is derived from responses to a questionnaire that are calculated monthly to reflect the most current and average consumer opinion. Since the initial record in 1978, the index has fluctuated between 60 and 110. 
November's ICS of 98.5 is near the 10-year historical high recorded in October, and is 5 percent higher than last November's index. The data signal a gain of 2.7 percent in real personal consumer spending in 2018, Richard Curtin, chief economist of the survey project, said in a statement.
Personal consumer spending is a key indicator for economic trends and a primary driver for economic growth. It accounts for two-thirds of total domestic spending in the U.S., according to the U.S. Department of Commerce Bureau of Economic Analysis.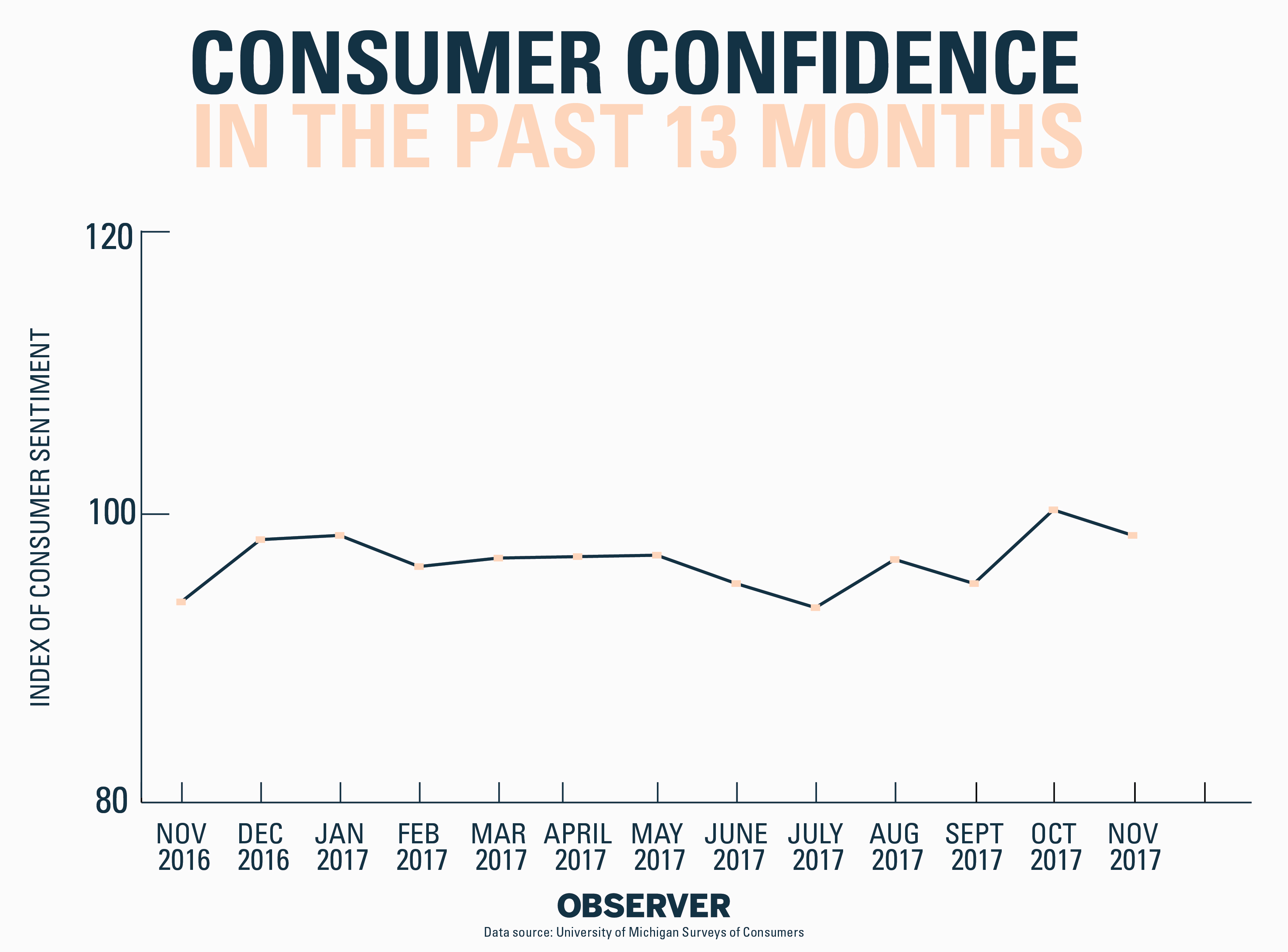 Overall, consumer confidence this year is the strongest it has been in a decade. The survey noted that, month over month, consumers' degree of certainty of economic expectation has stabilized. Although media repeatedly warns of the onset of a cyclical peak of economic expansion and increasing uncertainty in future economic trends, consumers' expectations for income and employment remain secure. 
"Neither changes in fiscal nor monetary policies have yet had any noticeable impact on consumer expectations," Curtin said.
"And more importantly for retailers, [this year is] the best run-up to the holiday shopping season in a decade," he continued.