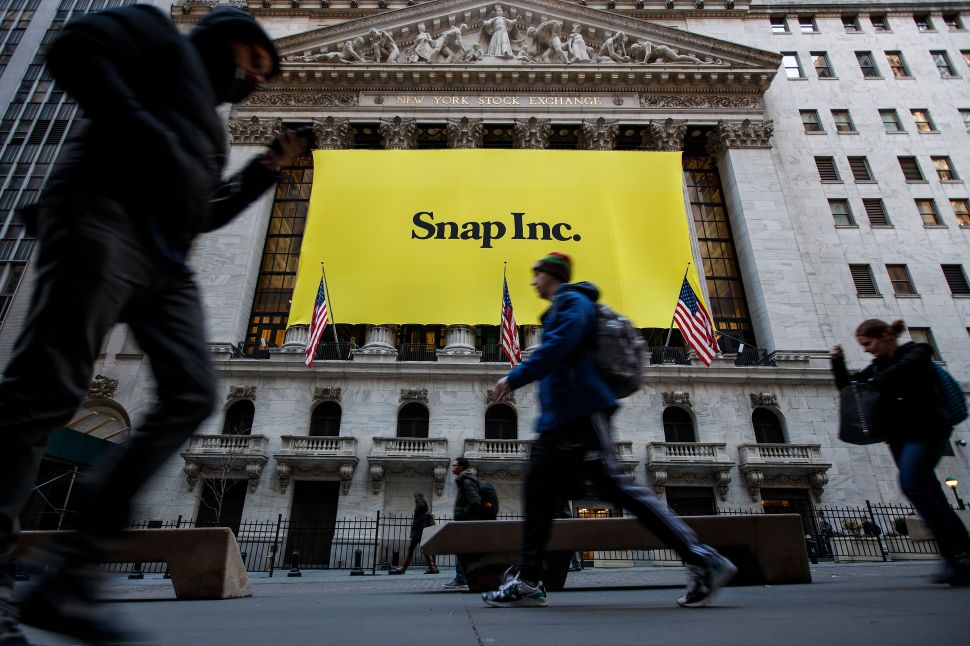 Tencent, the Chinese Internet giant which owns messaging app WeChat, recently acquired about 10 percent of Snap Inc.'s shares in open market, CNBC reported.
In a filing with the Securities and Exchange Commission today, Snap said Tencent acquired 145,778,246 shares of Snap's non-voting Class A common stock in the last quarter.
The dollar amount of the transaction is undisclosed, but based on Snap's share price for the period, Tencent could have paid at least $2 billion. Tencent's 2016 revenue was $22 billion.
The Wall Street Journal estimates the stake at 12 percent.
Tencent first invested in Snap in 2013, when Snap raised $80 million in a series B funding round from Tencent and five venture capital firms, Crunchbase records show. The company was valued at $800 million at the time. Snap went public in March and raised $3.4 billion at the initial public offering, pushing they company's market valuation to $24 billion.
Another major Chinese investor behind Snap is Alibaba, which participated in a $200 million funding round in March 2015, along with Saudi billionaire Prince Alwaleed Bin Talal (recently jailed in a royal feud).
Ironically, as Snapchat and WeChat operate in quite similar businesses, Snap calls Tencent one of its major competitors in today's quarterly filing. Unless the two companies have some sort of partnership agenda in sight, Tencent might be growing its own business at the expense of its investment.
Going public hasn't translated to accelerated growth for Snap so far. For three quarters straight, Snap missed profit forecasts as it failed to grow Snapchat's user base, which directly ties to advertising revenue.
Yesterday, Snap posted a $443 million net loss in the quarter ending September 30, failing Wall Street's already lowered estimate. Stock price slide by almost 20 percent following the earnings release.