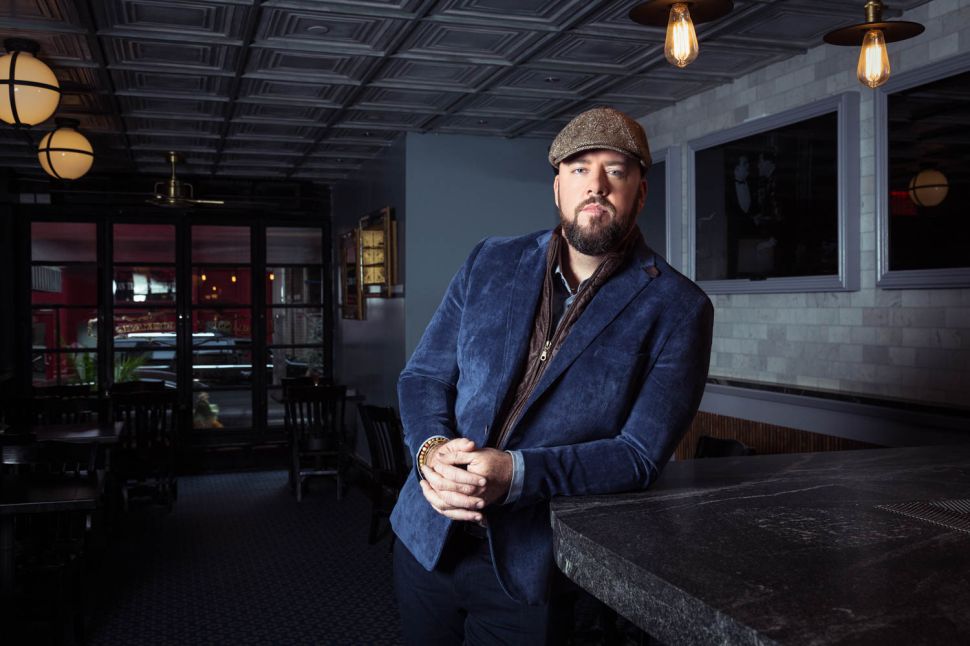 When America sat down to share a weekly cry with NBC's This Is Us last year, we likely formed a collective opinion about what to expect from Toby Damon (Chris Sullivan), the funny fat guy Kate falls for. Hilarious, sweet, and with a propensity for grand romantic gestures, Toby was the jokester with a solid heart of gold—a one dimensional, feel-good character.
But This Is Us quickly proved more adept at character development than we initially gave it credit for, and Toby—in the hands of a warm Sullivan, 37—transitioned from the lovable class clown to a man whose pain is real and whose enthusiasm for life is infectious. By the time season two rolled around in late September, Toby had bared his soul, wooed Kate (Chrissy Metz) and cheated death (along with his diet).
So how does the sixth or seventh lead on a crowded ensemble drama breakout as a fan-favorite? It helps that the character isn't too far removed from the actor.
"Our personalities are pretty close," Sullivan told the Observer. "As far as my own life experience, I think I've learned more from Toby than Toby's learned from me."
The two are entertainingly similar. When we meet, Sullivan sports a dark blue suede jacket over a clean brown sweater, with a newsboy hat and the coolest custom floral shoes you've ever seen. Toby is also known for his outfits. One minute Sullivan swings to the Disco version of the Star Wars theme song, the next he's expounding on the purpose of art and the meaning of love. Like Toby, there's a depth, awareness and curiosity that may not be immediately apparent; at first, you are struck by his humor and charm.
But what stands out the most is the deliberateness in Sullivan's responses. He thinks clearly about what he wants to say, a thoughtfulness he's put to use when it comes to building Toby's character.
"Toby's function is to demonstrate that pain doesn't have to live in a place of sadness, and that contentment doesn't require joy," he says, taking a moment to gather his thoughts. "We live in a time of extremes. People think that, on a scale of 1-10, if they're not at a 10 for happy, they're not happy. But life lives between 4 and 7. That's where, in my opinion, the real work gets done, the real self-investigation…Those low points are just as real but the more we push ourselves to the top end, the more likely we are to slide ourselves to the bottom. And it's not about settling, it's not about not reaching as high as you can. But it's about being present in those moments, realizing what they are, and I think Toby is generally pretty good at that."
Is this really the same guy who just performed the Flashdance move in episode five?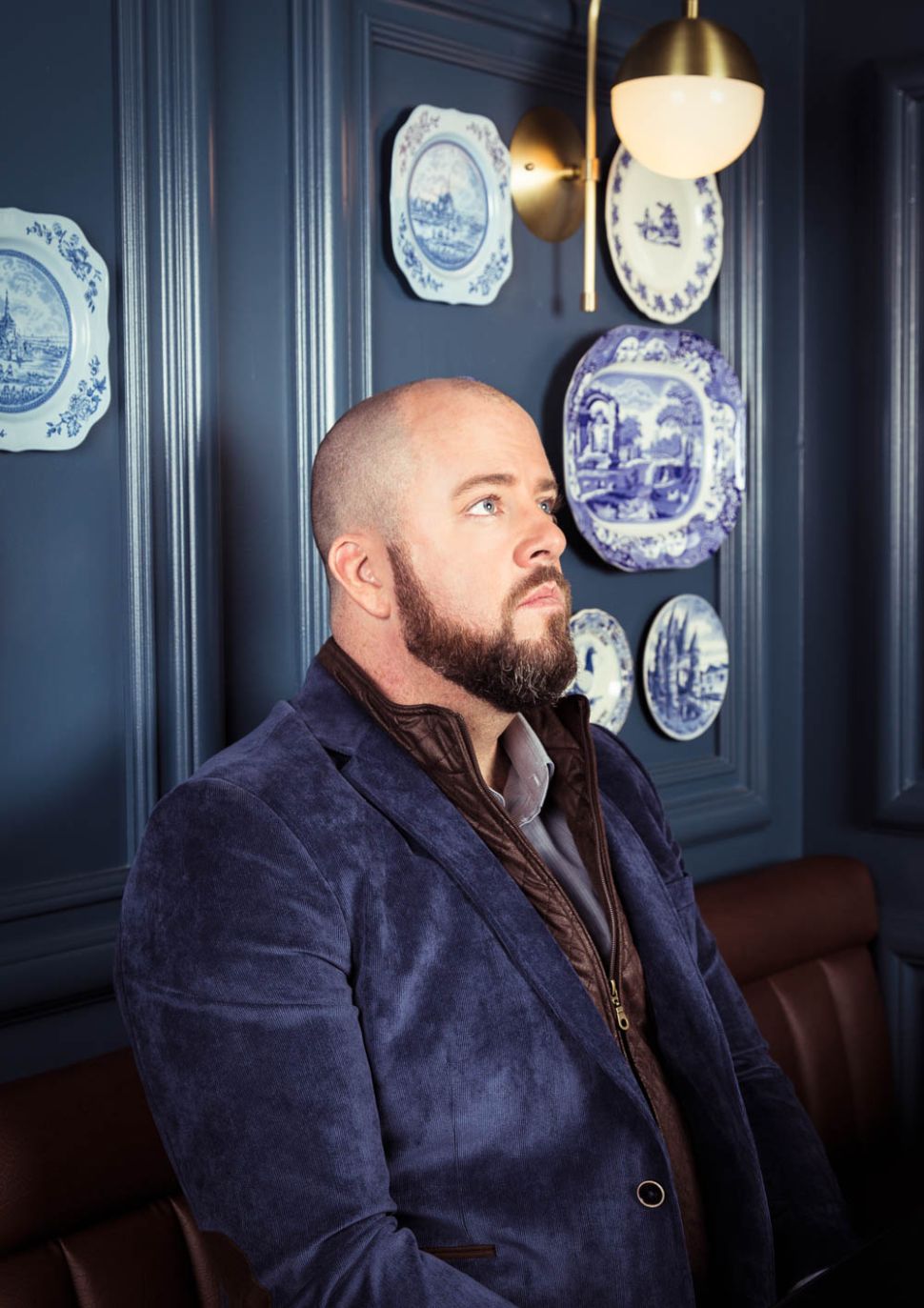 It's great that Toby is so close to home, because Sullivan's other roles haven't always been. Between playing a neo-Nazi (Imperium), a gruff ambulance driver with a softer side in the early 20th century (The Knick), a kindly diner owner (Stranger Things) and a space pirate (Guardians of the Galaxy Vol. 2), there hasn't really ever been a theme to his career. It's not like Sylvester Stallone's close ties to the action genre. Sullivan likes projects that are interesting, challenging, fun, different…and not even necessarily good.
"I mean, nothing makes a show work," he responds, when asked about his track record in TV. "There are people who hate This Is Us. There are people who don't like The Knick, and there are people who don't like the character of Toby. I could tell you what makes a show run for a long time or what makes a show a lot of money, but whether or not it's good is up to the individual and whether or not that piece of art stirs something in you, hopefully for the better."
So good or bad is just up to viewer? That can't be right. Personally, I'm the guy who thinks The Sopranos is criminally overrated and that Fox's Pitch deserved a second season. Surely the masses can't make such judgements. (The Big Bang Theory is still on the air, after all.) But, as Sullivan sees it, art—even something as far-reaching and mainstream as This Is Us—is a one-on-one experience.
"Art is supposed to hold up a mirror to its audience and ask, 'What do you believe? What do you think? What do you feel?' and if you look at a painting and it makes you feel nothing, that's a feeling as well. So I think that people assume that for something to be art, it has to be good art or it has to be something they like. But the point of any art, good, bad, or otherwise, is to challenge its audience to look inward in the same way that NASA or Neil DeGrasse Tyson or Bill Nye inspire people to explore outside of themselves and explore the universe or explore outside this world. The goal of art is to inspire people to look inward."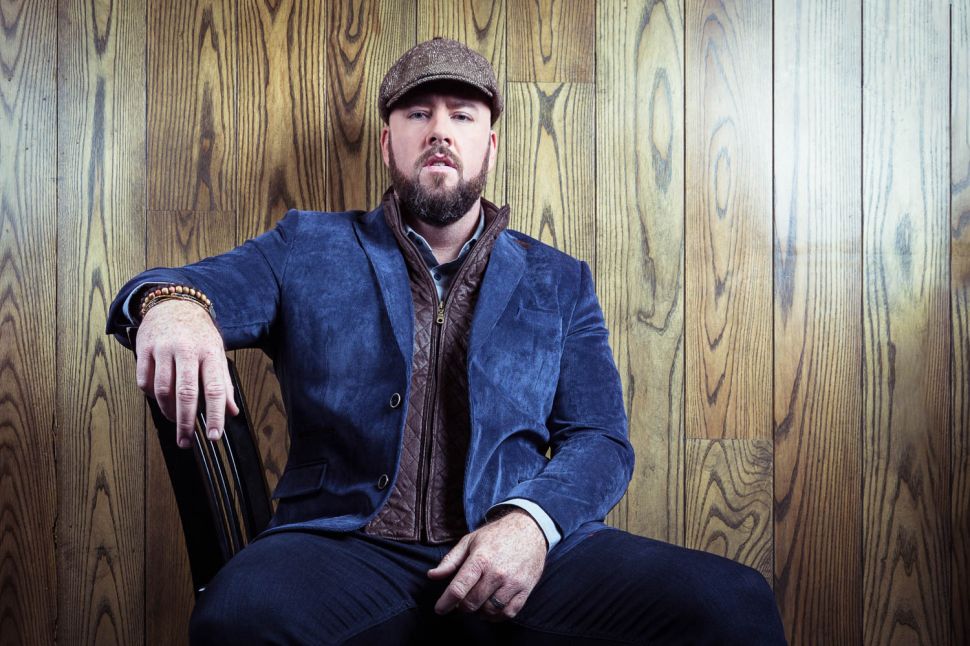 But just because Sullivan is busy being introspective doesn't mean he can't stop and take a look around every once in a while. This Is Us is putting up "1990s TV numbers" (season one averaged nearly 10 million live viewers and season two is chugging right along nicely). NBC is shelling out big bonuses to cast members and the series is already locked in for a third season. This is the type of hit working actors dream of, even if the public isn't quite as adoring as they should be.
Sullivan got his first taste of 21st century fame—where all attention spans are limited to 140 characters—while sitting on a park bench, waiting for his wife. As he tells it, two women were jogging by…
Woman A: (points at Sullivan) "Huge fan!"
Sullivan: "Thank you."
Woman B: "Oh, me too!" (to Woman A) "Who's that?"
Woman A: "You know…it's that guy from 'This Is Life'"
Woman B: "Oh, that's right."
Sullivan says it's nice to be recognized (even if his fans can't quite place him just yet), but that real validation is internal. He's happy with the work he's doing (though his next dream is to work with The Duplass Brothers; help make it happen, Internet!), he enjoys the honest and genuine character he's playing, and he's proud that he's living the life and being the man he wants to be. He understands the nuances of his feelings and how they impact his life. Like his Toby, he's chosen to be a force of positivity.
No wonder Toby is The Man.
"The word 'Namaste' means 'the light in me reflects the light in you' and I think the thing that makes people attractive are the people who shine their light and the people who can recognize that light in others. We all want to be recognized, we all want that light in us to be recognized, because it exists and it longs for connection. I think Toby does both of those things. I think that's what love is."