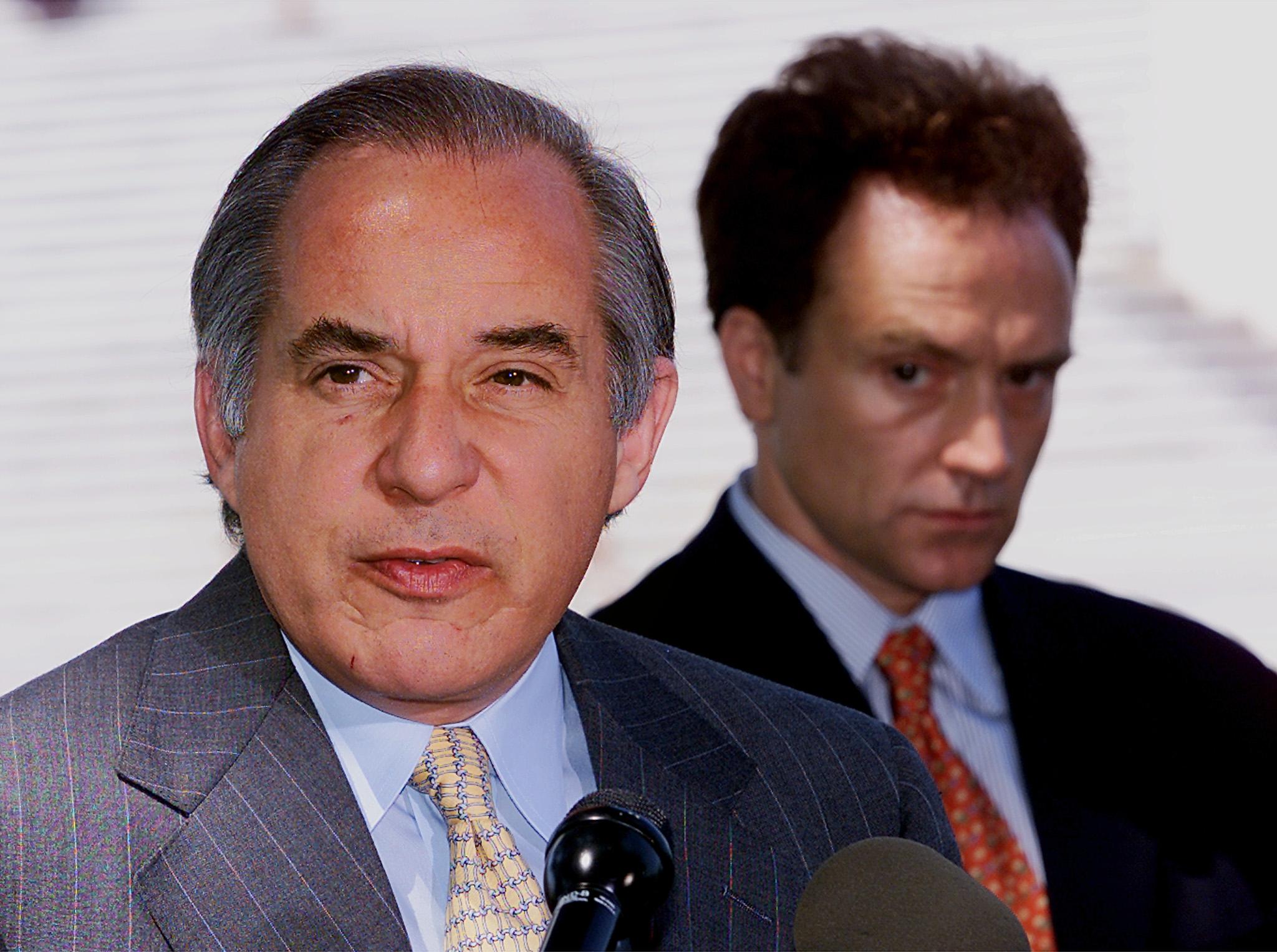 Bob "The Torch" Torricelli had been eyeing another Senate run, but his hopes have all but fizzled.
The former U.S. senator will not challenge Sen. Bob Menendez in a 2018 Democratic primary, Torricelli told Observer on Thursday, hours after the judge in Menendez's federal corruption case declared a mistrial due to a hung jury.
Torricelli, who served as U.S. senator from 1997 until 2003, had been testing the waters since Menendez was indicted in 2015 for allegedly accepting bribes from a wealthy friend and political donor. But Torricelli said Thursday that he would have made his move only if Menendez was convicted.
"This was never a challenge to Bob Menendez," Torricelli said. "It was a need to prepare for a vacancy."
New Jersey has not elected a Republican senator since 1972. If Menendez had been convicted and resigned before Jan. 16, Gov. Chris Christie likely would have appointed a Republican to fill the vacancy.
Torricelli said the seat rightfully belonged to Democrats and could not be forfeited to Republicans.
"I have always felt that the Democratic Party needed to plan in case there was a vacancy," Torricelli said. "The Senate seat from New Jersey is a Democratic seat. We could not lose the seat to a Republican in the Trump administration."
Torricelli said he will support Menendez if the senator decides to run for re-election.
"I would always support Democrats and I will support him if he is the nominee and, now that there is a mistrial, that appears to be the case," Torricelli said.
While Menendez did not make an official announcement about running again, he has been fundraising and rapidly got the support of top state Democrats following the mistrial. Governor-elect Phil Murphy and Senate President Steve Sweeney (D-Gloucester) said they plan to support Menendez if he decides to run for re-election.
"That right there is a message to any Democrat in the state who thinks they are going to use these circumstances as an opportunity to challenge Senator Menendez," said Brigid Harrison, a Montclair State University political science and law professor, about Murphy's support. "They are going to be up against some of the most powerful forces in the state and I think any Democrat who attempted to challenge Senator Menendez would really be perceived as incredibly disloyal and that would likely be career-ending."
Addressing reporters outside of the Newark courthouse on Thursday after the judge declared a mistrial, Menendez had choice words for the politicians who had been lining up to take his seat. Rep. Donald Norcross (D-1) was also seen as a potential candidate for the Senate seat if Menendez was convicted, although Norcross also agreed to host a Menendez fundraiser earlier this year.
"To those who were digging my political grave so they could jump into my seat, I know who you are and I won't forget you," Menendez said.
Because the trial ended with a hung jury, prosecutors have the option to re-try Menendez. The Department of Justice declined to say Thursday whether it would seek another trial.