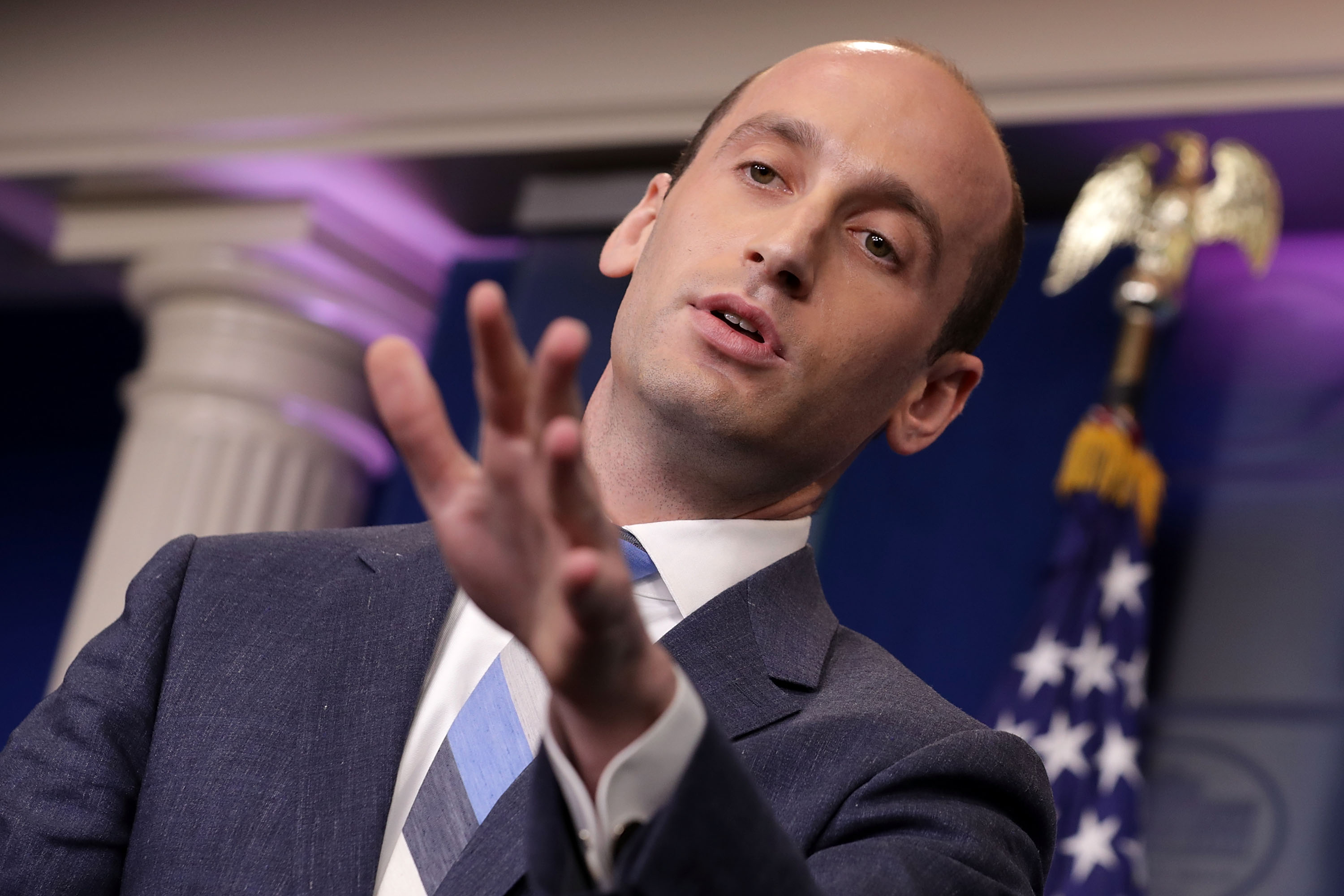 Special Counsel Robert Mueller is eyeing a key member of President Donald Trump's inner circle. CNN reports that White House senior policy advisor Stephen Miller was questioned by Mueller as part of the ongoing investigation into the Trump administration's ties to Russia. Miller is the highest-level aide currently working in the White House to be questioned by the prosecutor.
Sources told the outlet that Miller discussed his role in the president's decision to fire former FBI Director James Comey. This spring, Miller assisted Trump in drafting a memo explaining why Trump intended to fire Comey, which was scrapped following opposition by White House counsel Don McGahn. Investigators are also looking into attendees of a March 2016 meeting where foreign policy advisor George Papadopoulos said that he could arrange a meeting between Trump and Russian President Vladimir Putin. Miller was present at the time, a source told CNN.
Last week, following former Trump campaign manager Paul Manafort's indictment, unsealed documents revealed Papadopoulos pled guilty to lying to federal agents and is now cooperating with Mueller as part of a plea deal. As Miller continues advising the White House on policy and statecraft, federal agents scrutinize his every move, waiting to shovel the aide's smallest errors onto a mountain of overwhelming evidence.