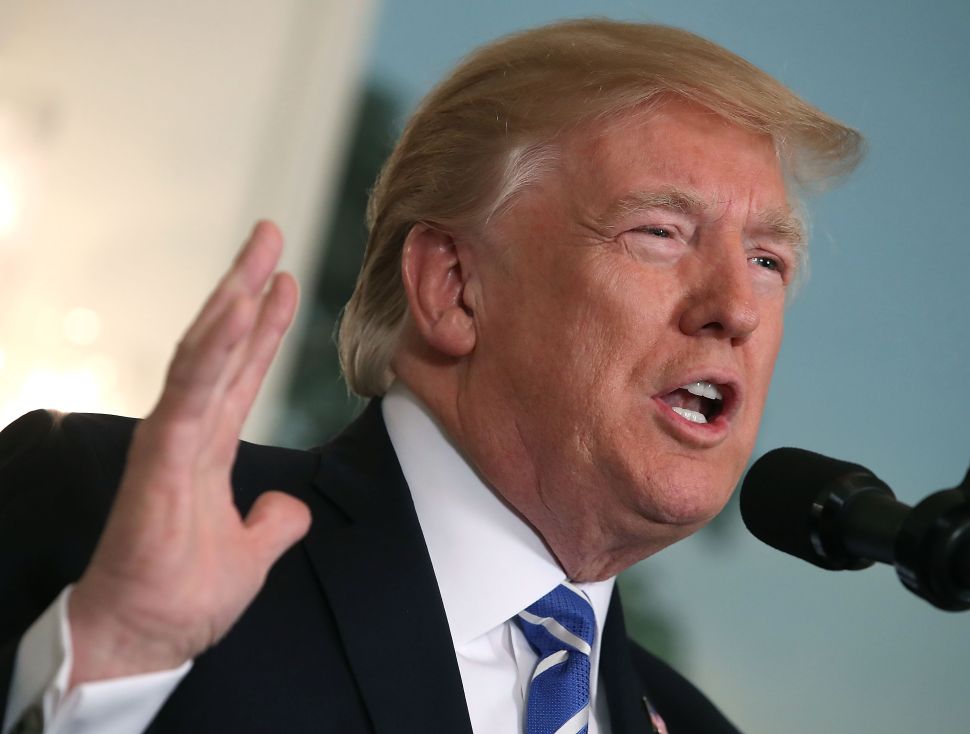 Amid a back-and-forth feud with North Korean leader Kim Jong Un, President Donald Trump announced on Monday that the U.S. will re-designate North Korea as a state sponsor of terrorism.
"We will be instituting a very critical step and that will start right now," Trump said during a White House Cabinet meeting. "Today, the United States is designating North Korea as a state sponsor of terrorism. Should have happened a long time ago. Should have happened years ago."
Citing assassinations by the leader's regime on foreign soil and the death of American college student Otto Warmbier following 17 months in captivity, Trump vowed that Pyongyang will face further sanctions. The president claimed these will amount to the "highest level of sanctions by the time it's finished." After the announcement, White House Press Secretary Sarah Huckabee Sanders took to Twitter to amplify the message.
North Korea is the fourth nation on the State Department's list of state sponsors of terrorism, joining Iran, Sudan, and Syria. North Korea was first added to the list in 1988 but was removed in 2008 after its compliance in nuclear negotiations helmed by then-President George W. Bush. Last month, a bipartisan group of House members wrote Secretary of State Rex Tillerson urging him to add North Korea to the list.
Since Trump's inauguration, tensions between the U.S. and North Korea have escalated. Kim Jong Un has launched ballistic missile tests, leaving many to speculate that North Korea possesses a missile capable of striking the continental U.S. In September, North Korea detonated a warhead seven times larger than the atomic bomb that the U.S. dropped on Hiroshima at the end of World War II.
The President and Kim Jong-Un have traded insults, with Trump taking to Twitter and the Eastern dictator leveraging state-run media. On Sunday, responding to the president's tweets from Vietnam mocking the dictator as "short and fat," the North Korean newspaper Rodung Sinmum ran an editorial column threatening Trump with execution.
"[President Trump] should know that he is just a hideous criminal sentenced to death by the Korean people," the editorial read.