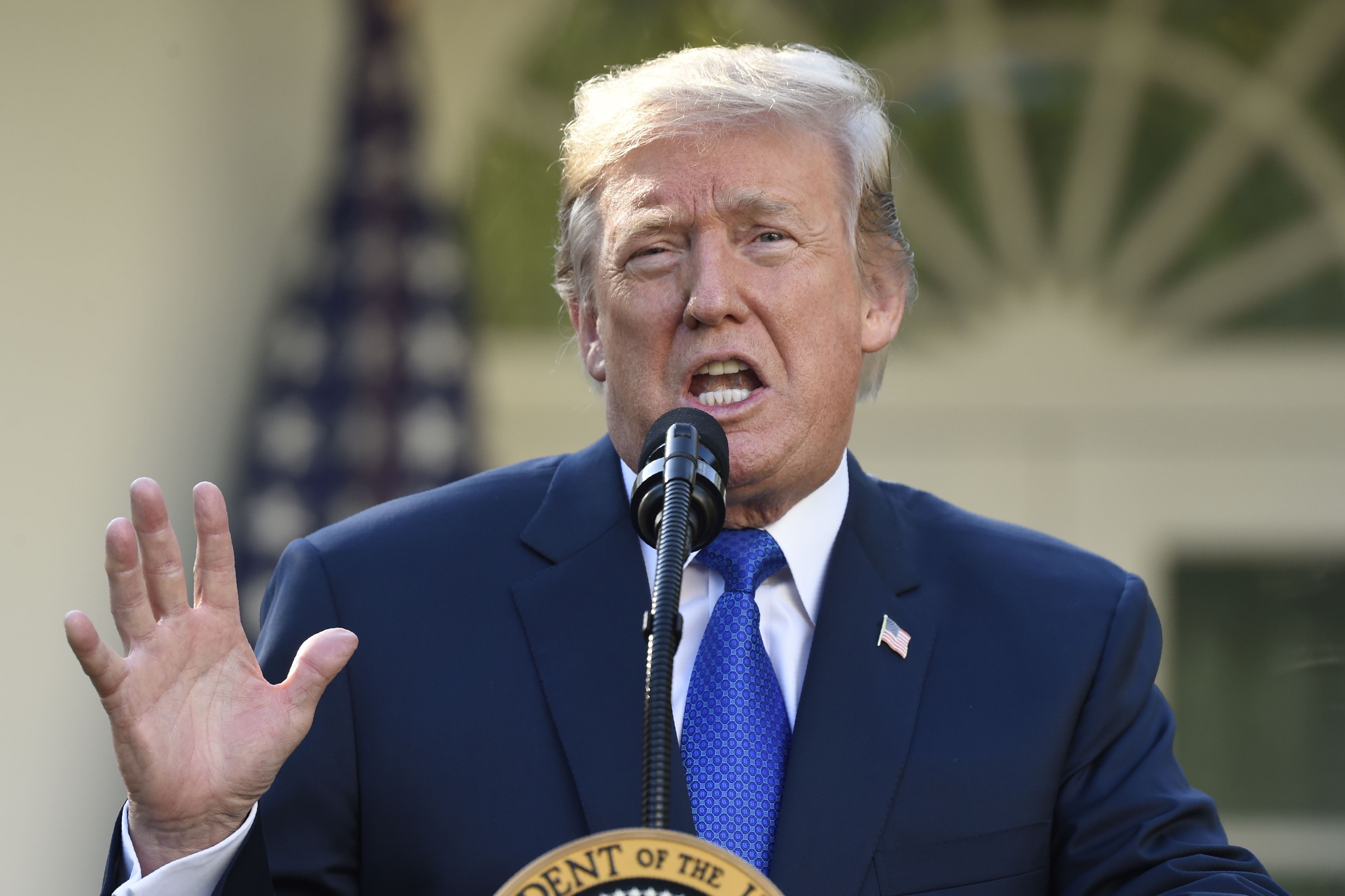 A Washington Post/ ABC News poll has revealed that President Donald Trump's approval ratings have reached a historic low: 59 percent of respondents disapprove of Trump's handling of the presidency, and two-thirds of respondents disagreed with the statement that Trump has "the kind of personality and temperament it takes to serve effectively as president." While the inauguration attendee numbers remain a "mystery" lost to alternative facts and public debate, the real numbers after a year of Trumpism don't lie: 53 percent of respondents attested that America's position as a global leader has weakened since Trump assumed office.
It's not surprising that Trump, arguably the most publicly despised president in U.S. history, has low approval ratings. The truly interesting finding of the survey is the steep decline of approval within the president's own camp; Trump supporters who have yet to see a single brick laid on the Mexican border wall or a trickle of swamp drainage on Capitol Hill. In fact, 55 percent of respondents confirmed their belief that Trump is not living up to his campaign promises. Leading up to his inauguration, Trump's numbers were looking decent. Sixty-one percent of Americans thought he'd do an excellent or good job on the economy. Today, only 44 percent of respondents feel the same way. Confidence in his ability to handle terrorism has since stopped from 56 percent to 43 percent, in his ability to maintain peaceful race relations have decreased by 12 percent, and in his ability to mend health care has plummeted by 18 percent.
Also alarming is the state of public opinion on Trump's tendency to sabotage current policy for his own political gain. When posed with the question, "Do you think that Trump is trying to make the current federal health care law work as well as it can, or trying to make it fail?", 59 percent of respondents believed Trump is actively trying to make the current state of health care fail before successfully instating an alternative. However, according to the results of the survey, the blame doesn't lie entirely with Trump. Sixty-one percent of respondents complained that the Democratic Party is criticizing more than offering solutions. Only 47 percent of Democrats reported the belief that their party was offering substantial alternatives.
Additionally, only 32 percent of respondents conveyed trust in Trump's ability to responsibly handle the escalating situation with North Korea, while 51 percent expressed "no trust in him at all" and 16 percent replied that they trust his abilities "just some."
The American public also displays little confidence in Trump's handling of Special Counsel Robert Mueller's investigation into his campaign's ties to Russia. Fifty-one percent of respondents do not believe that Trump is cooperating with the investigation overall, while 58 percent of respondents approve of Mueller's handling of the investigation and 68 percent approve of former Campaign Chair Paul Manafort's indictment.
Trump's 37 percent approval rating is the lowest a modern president's has ever been this early on in their presidency. Why has it reached such historic lows, despite his devoutly loyal supporters? The polarization of the Republican party and discord within the current administration could be suppressing his ratings. Disgruntled Republican Senators like Jeff Flake and Bob Corker are refraining from seeking re-election in protest of Trump's leadership, inner-administration feuds such as the ongoing battle between Trump and Secretary of State Rex Tillerson continue to make headlines, and Trump just can't seem to hang onto his staff. Former Secretary of Health and Human Services Tom Price, former Deputy Assistant to the President Sebastian Gorka, former Chief Strategist Steve Bannon, former White House Communications Director Anthony Scaramucci (replacing his also-departed predecessor Michael Dubke), former White House Chief of Staff Reince Priebus, and former Press Secretary Sean Spicer are among the most notable defectors from the White House. The public clearly perceives the White House as an administration in disarray.
The importance of this survey is the fair and factual evidence it presents that America is not satisfied with the Trump administration—or the Democratic Party. As Trump nears his second year of the presidency, his greatest opportunity is to capitalize off of the divide within his opposition.
Francesca Friday is New York City-based National Politics contributor for Observer. Follow her on Twitter: @friday_tweets_