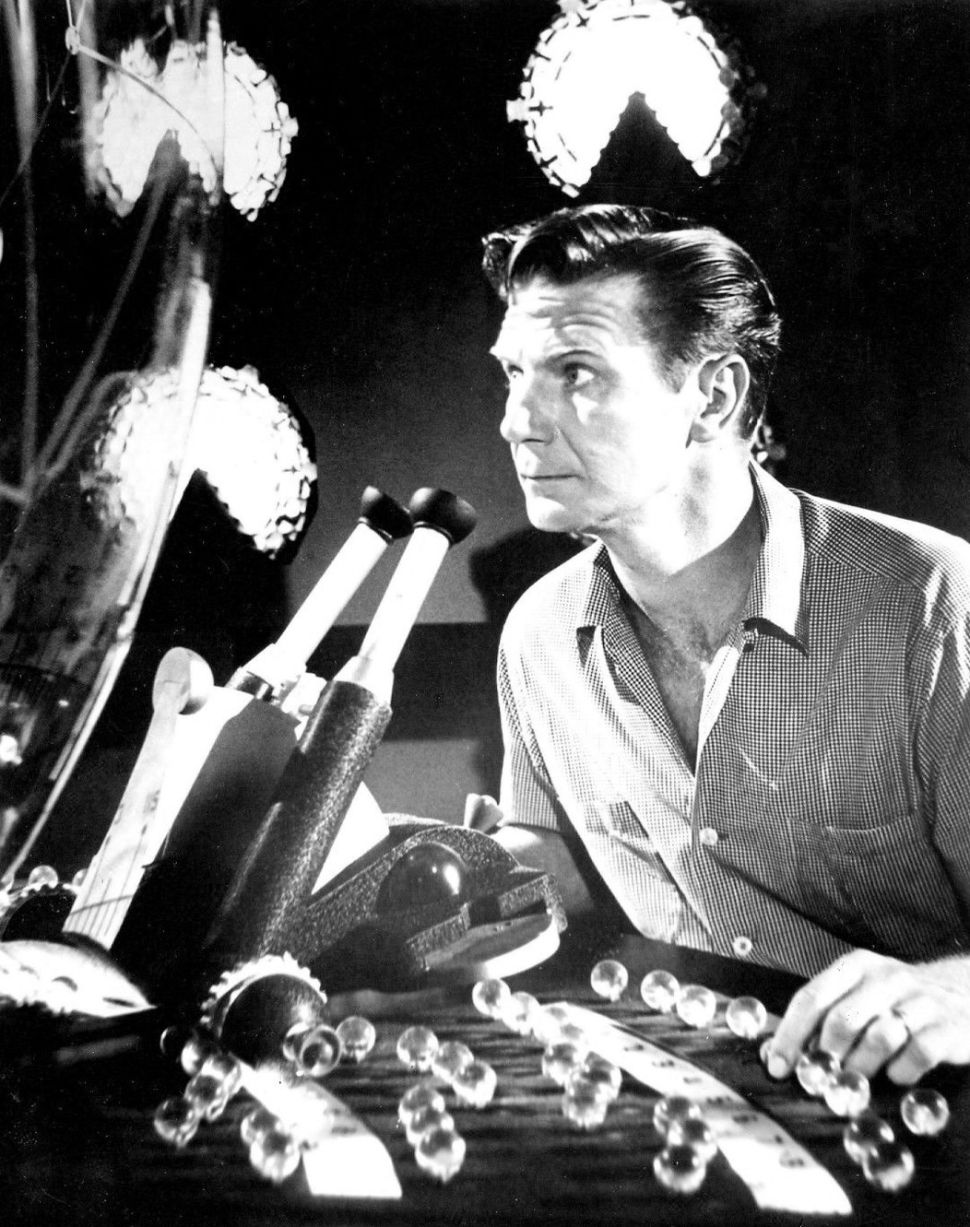 Anthologies are all the rage on TV these days and streaming services are becoming the most desired method of consumption for viewers, so why not combine the two? CBS All Access, which is seeing a record number of sign-ups thanks to Star Trek: Discovery, is developing a revival of the gold standard anthology show, The Twilight Zone. Rod Serling would be proud.
Variety reports that the groundbreaking sci-fi series that first launched in 1959 will be making a comeback exclusively on CBS' digital platform.
"All Access will be the home of a new version of one of the most iconic television shows of all time – The Twilight Zone," Leslie Moonves, CEO of CBS Corp., said during a conference call with investors Thursday (per the outlet).
If that wasn't exciting enough, Variety also reports that Key & Peele star and Get Out writer/director Jordan Peele is involved through his production studio Monkeypaw with Marc Ramirez (Fear the Walking Dead, Daredevil, Marvel's The Defenders) signed on as showrunner. That's a lot of interesting behind the scenes talent, especially after Peele's social thriller broke out as 2017's most profitable movie.
This isn't the first time the network has tried to reboot the seminal property. As recently as 2016, CBS Television Studios were in talks with X-Men filmmakers Bryan Singer and Simon Kinberg, along with Limitless showrunner Craig Sweeny, to revive The Twilight Zone. During this development phase, CBS was holding internal discussions as to whether it should air on All Access or be pitched to other networks.
Soon after, Kinberg departed to make his directorial debut on the upcoming: X-Men: Dark Phoenix. The trio are no longer involved in the planned reboot.
Though The Twilight Zone has enjoyed an historic run—156 episodes from 1959 to 1964, 110 episodes from 1985 to 1989, a 1983 feature length film—it will have some competition in the sci-fi anthology lane. Netflix's Black Mirror is a worthy successor to The Twilight Zone and its danger beware themes while Steven Spielberg is developing a revival of his Amazing Stories over at Apple. Will the new series have enough room to attract an audience? Will the paid subscription model limit its exposure? These are good questions CBS will have to answer moving forward.
For now, we're just excited we get to re-enter the Twilight Zone once more.