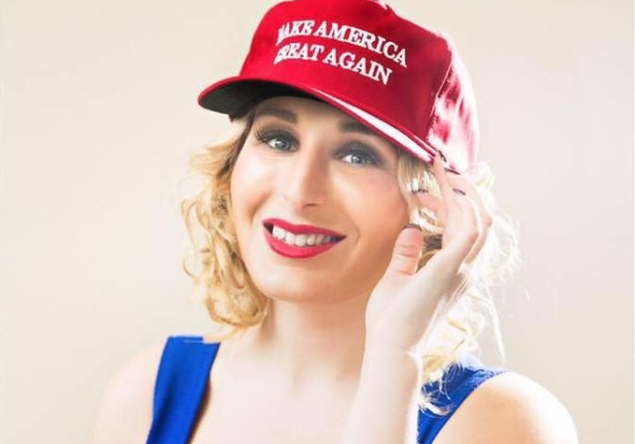 Both Uber and Lyft have garnered their fair share of bad press in recent months, but the ride-sharing companies' latest move is actually being widely praised.
Alt-right activist and independent journalist Laura Loomer has been banned from both platforms because of her reaction to the Lower Manhattan terror attack on Tuesday, in which eight people were killed and 11 others injured. The attack was carried out by a Muslim man named Sayfullo Saipov who had pledged allegiance to ISIS—he was also an Uber driver.
In the days since the incident, Loomer has tweeted dozens of anti-Muslim messages. She criticized Muslim women for simply walking down the street in hijabs, claiming they were "rubbing it in everyone's face." She also retweeted an image of Keith Olbermann wrapped in the ISIS flag—Olbermann defended Muslims in the wake of the attack.
But it was a series of tweets against Muslim Uber and Lyft drivers that got Loomer in the most trouble.
By last night, Uber and Lyft had deactivated Loomer's accounts because she violated their community guidelines.
Loomer's tweets drew criticism on Twitter as well. Supermodel Gigi Hadid called her a "fucking moron," while other tweeters labeled her "human trash" and "thundercunt."
But instead of backing off, Loomer doubled down. She dubbed herself "one of the few people on this planet with balls big enough to tell the truth about Islam." She also said she would sue Uber and Lyft.
This isn't the first time Loomer, who is Jewish, has tangled with a ride-sharing company. She and a friend have already filed another suit against Uber, claiming that a Muslim driver refused to transport them after he heard them talking about Rosh Hashanah. The case is pending in the New York City Commission on Human Rights.
A former correspondent for the conservative site Rebel Media, 24-year-old Loomer is infamous for her viral alt-right activism. She tried to start a student group supporting ISIS at Barry University and disrupted a Shakespeare in the Park performance featuring a Trump-inspired Julius Caesar.
Loomer also asked Chelsea Clinton to sign a copy of her children's book She Persisted for Juanita Broadrick, who accused Bill Clinton of rape.
Many Twitter users said Loomer should be banned from the site because of her vitriol, just as right wing provocateur Milo Yiannopoulos was. Twitter did not respond to an Observer request for comment about the matter.