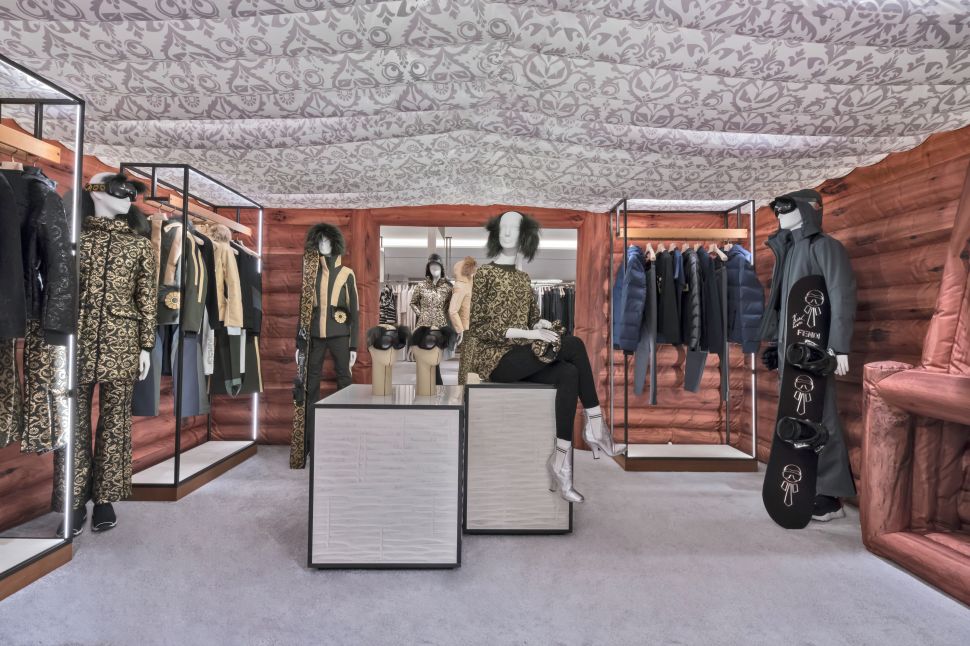 Now that Yayoi Kusama's Infinity Mirror Rooms are officially open at two of David Zwirner's Chelsea galleries (plus an additional exhibition of her work at the dealer's uptown space), expect your social media feeds to be inundated with selfies snapped from the artist's magnificent landscapes. This warning stands until December 16, when the shows will come to a close. Keep in mind that flood of snaps requires quite a bit of determination and patience from amateur photographers; Kusama's work usually attracts the hoards, meaning you could be standing in line for hours until it's your turn to have exactly 30 seconds to take the perfect picture.
That's why we're happy to report that it's not the only social media-friendly experience to embark upon this weekend. In fact, you don't even need to leave the enclave of Chelsea art galleries to visit a superbly luxe take on Noah's Ark, as imagined by Robert Wilson.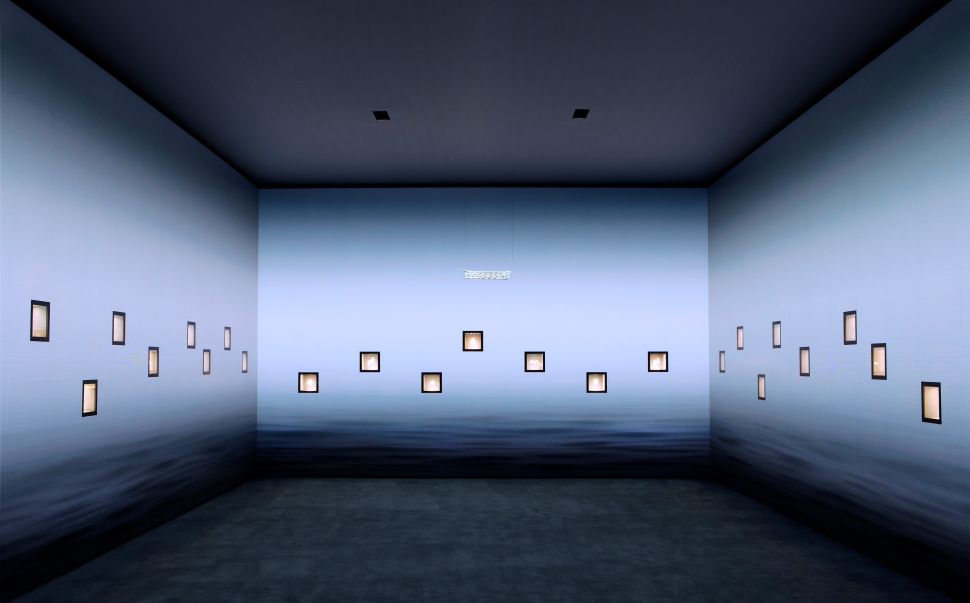 Van Cleef & Arpels tapped the theater artist to set the scene for their latest range of gem-studded clips that depict the animals aboard the ark in the biblical tale. Nicolas Bos, CEO of Van Cleef & Arpels, was originally inspired to create the collection after seeing a Jan Brueghel the Elder painting at the J. Paul Getty Museum in L.A. Over the three-year design and creation process of these unique pieces, Bos decided to give a modern spin to the creatures. For example, the unicorn and phoenix are each presented solo, without a mate.
"Of course, those are not a part of Noah's Ark, traditionally, and we figured that was our addition to the story, that we made very respectfully," Bos said of the mystical figures. "We think these creatures are imaginary today because they didn't make it as couples to the ark, so they were the only animals that were single."
Wilson, meanwhile, was given creative freedom to interpret the jewelry collection and build an appropriate setting within which they would reside. He was originally going to build a large ark in the Cedar Lake space, but decided that was the wrong approach. Instead, viewers step into the deep sea; the walls of the square room are covered in pixelated screens that depict rolling blue waves, interspersed with tiny vitrines that house the koalas set with mauve and blue sapphires, the lapis-accented owls, the yellow gold and diamond kangaroos and the butterflies dotted with turquoise and tsavorite garnets. Every once in a while, the lights dim and the room is rocked by a lightning storm, which includes the shocking boom of thunder.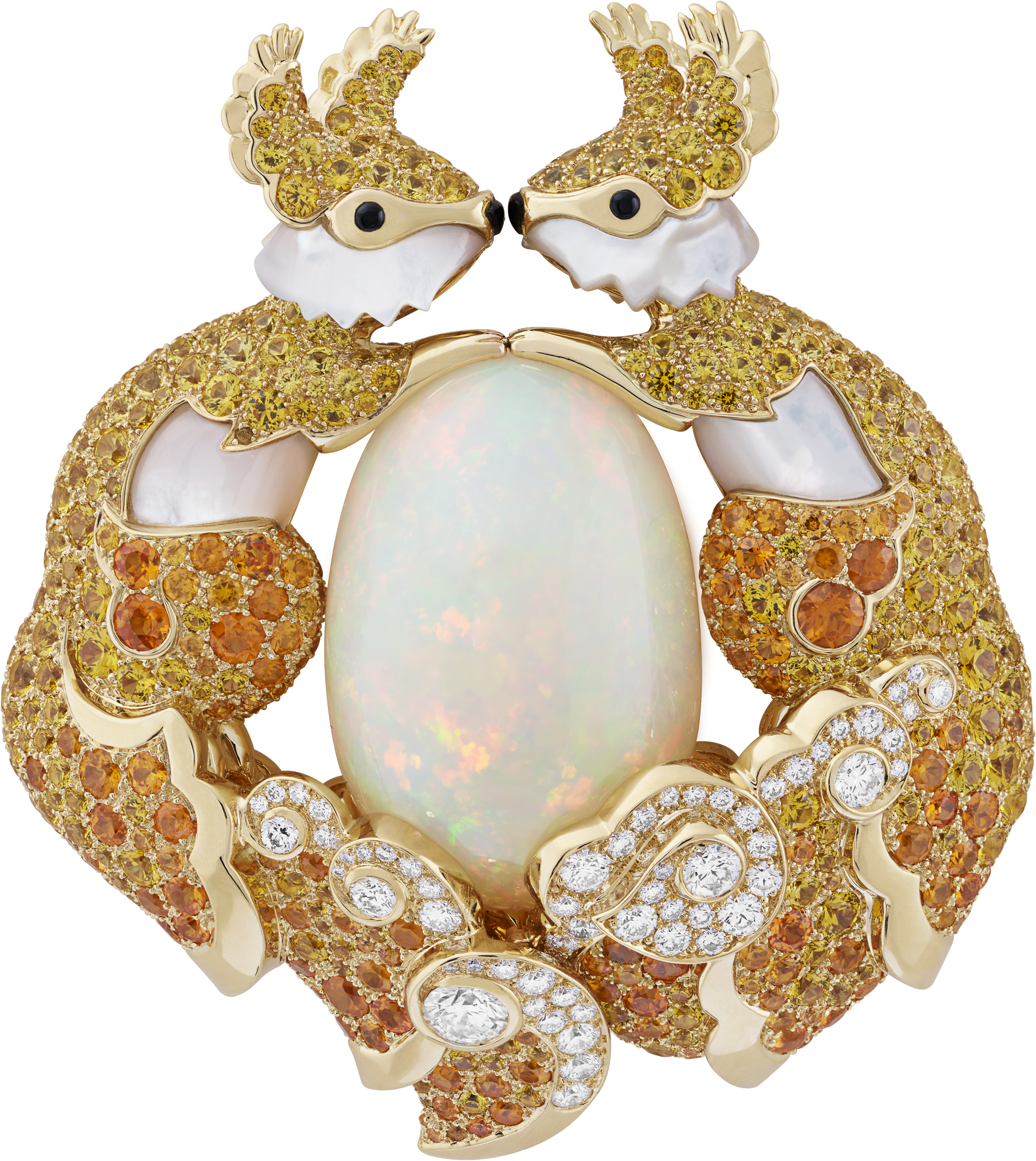 In the end, Wilson did include the ship in his design: a toy-sized figurine of Noah's Ark dangles from the ceiling, almost as an afterthought. But that's fine, as it allows for the stunning gems to take center stage, especially the foxes that brush noses over a massive opal and the pegasus that has been interpreted in a series of diamonds, violet sapphires, rubies and coral.
The diamond-studded experience, which is prime for closeup social media snaps, is open to the public from now until November 19.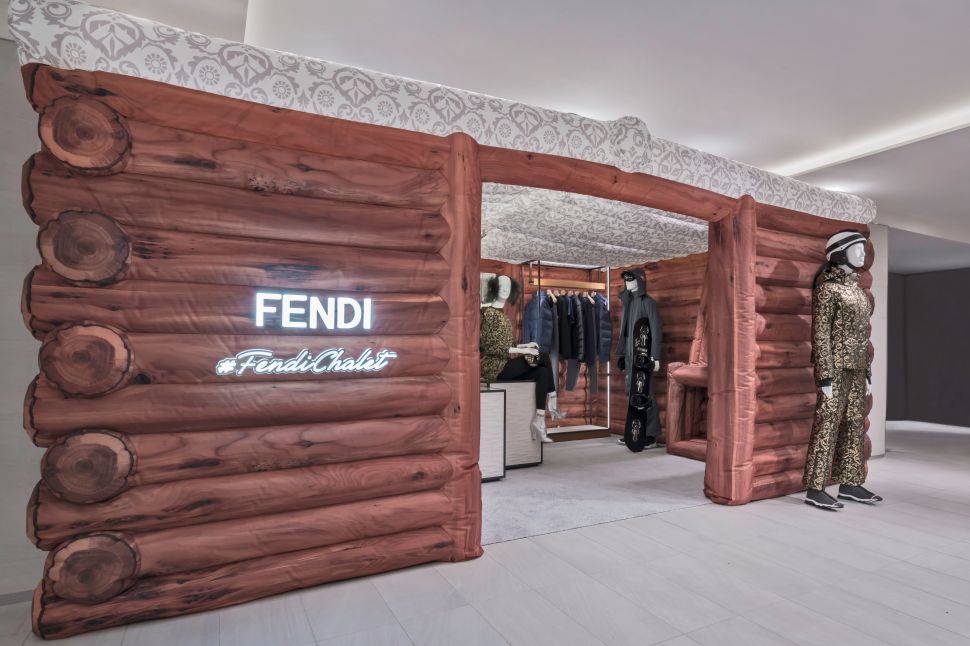 For snow bunnies eager to hit the slopes, a visit to Fendi's latest pop-up in Bergdorf Goodman should only fuel your desire for powder conditions. The Italian maison has set up shop in a ski chalet on the 6th floor of the Upper East Side department store. Although, in the vein of Instagram bait, the cabin is built out of inflatable wooden logs—equipped with a built-in fireplace—and finished off with a pretty printed ceiling.
The racks within the shop offer this season's most sumptuous take on ski and snowboard gear. A pair of brocade ski pants, glimmering with flourishes of gold, are sure to stand out from the crowds in both Aspen and Gstaad—which is not an easy feat. There are also plenty of luxe takes on puffer jackets (include one decorated with the evil eyes of a Fendi monster) and logoed Fair Isle Turtleneck Sweaters for both men and women. The shop also carries all the mittens, gloves and beanies that you'll want to stock up on before winter arrives.
As for Instagrammable items, slip on a pair of fur-adorned goggles—which obviously have mirrored lenses—and snap away. Also, try on the equally furry earmuffs, bedecked with a golden stud, which will translate well on any social media feed. You could always prop the gold-adorned skis or black-on-black snowboard against your shoulder and smile, though you can't take them home, as these two pieces of fancy mountain gear are just for display and not available for purchase.
The one item you will truly be tempted to buy are the Sock Sneakers, a chic  footwear option that will take you comfortably from your own ski chalet directly to the mountain. As a bonus, they're also ideal for hiking through the city streets.