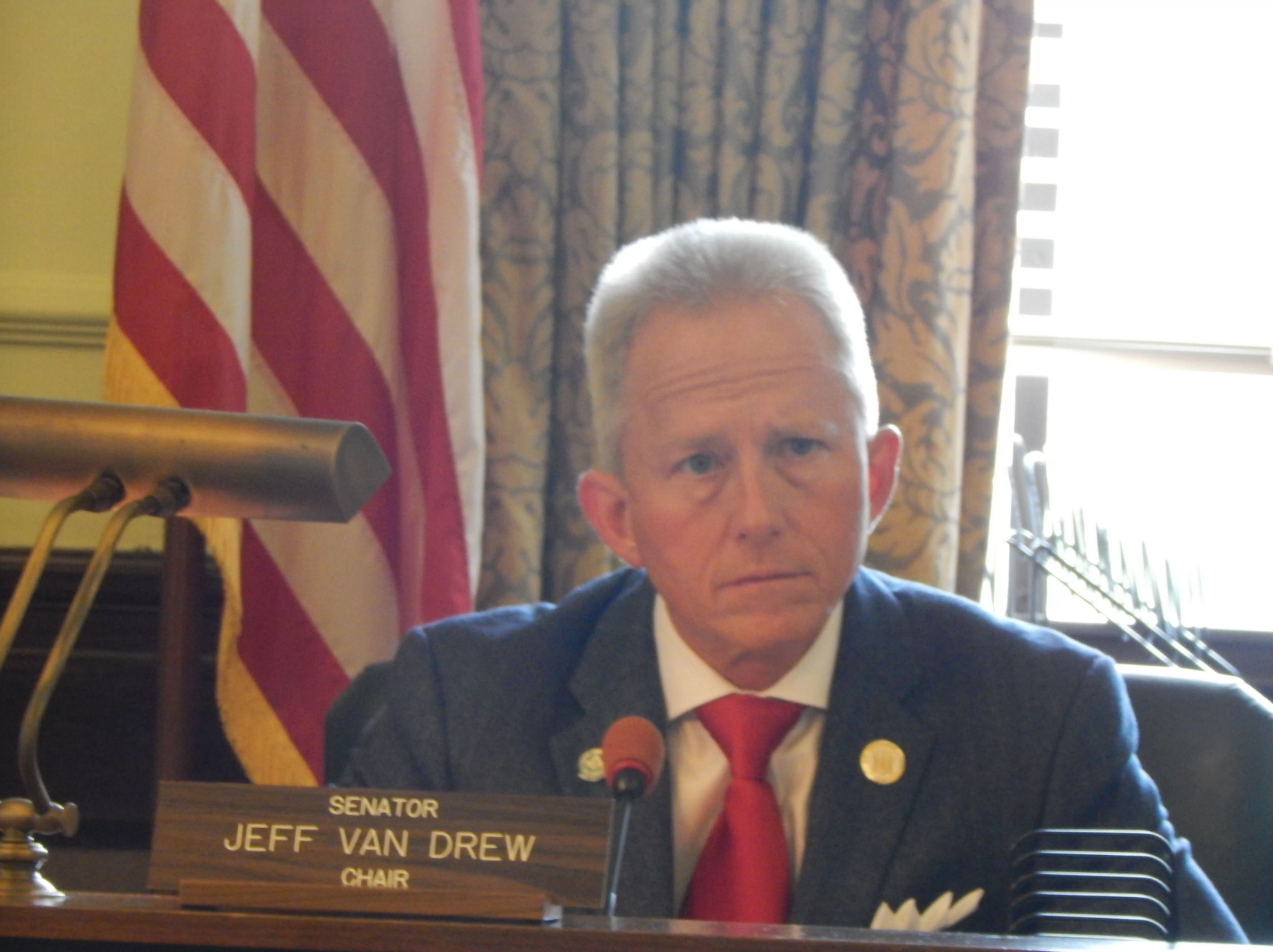 State Sen. Jeff Van Drew (D-Cape May) is expected to formally announce his candidacy for Congress in New Jersey's 2nd district on Wednesday, two Democratic sources told Observer on Tuesday.
Speculation has been mounting that Van Drew would enter the race ever since current Rep. Frank LoBiondo — a longtime Republican incumbent — announced earlier this month that he will retire at the end of his term. That announcement led the Cook Political Report to shift the district from "solid Republican" to a "toss up." In 2018, Democrats are hoping to take over the House from Republicans, so significant resources are likely to pour into the 2nd district ahead of the midterm race.
"If Jeff were to get in the race I think he would be our strongest contender by far for Democrats to take that seat," said Atlantic County Democratic Chairman Michael Suleiman. "He has extremely high name recognition, he has the ability to raise a lot of money and he has been very good as a legislator getting projects and getting resources for Cape May, Cumberland and Atlantic counties. I would be 1,000 percent supportive of that."
The 2nd district covers a vast swath of South Jersey that includes all of Salem, Cumberland, Cape May and Atlantic counties, as well as portions of Gloucester, Camden, Burlington and Ocean counties. According to a state Democratic source who requested anonymity, Democratic chairs from all eight counties are in support of Van Drew's candidacy. That support is expected to be announced on Wednesday when Van Drew formally enters the race, the source said.
Van Drew, a conservative-leaning Democrat, is renowned for his constituent services and for being a champion of local issues in Cape May County. His name had been floated before as a potential congressional candidate in previous cycles, but he never jumped into the race. Asked earlier this month if he thought the race was more winnable for Democrats this year with LoBiondo retiring, Van Drew said, "there may be some truth to that."
"Most of all it's just good timing," Van Drew said on Nov. 9, when he was still considering whether to jump into the race. "I won re-election in a Republican [legislative] district with the help of many, many friends who were able to actually get a very, very strong majority. So, it indicates to me that it may be time for a good, bi-partisan, hard-working Democrat that reaches to both sides — I really want to make that point — to bring everybody together."
Registered Democrats outnumber Republicans by 15,644 voters in the 2nd district. President Trump carried the district last year, but before that, former President Barack Obama won twice in 2008 and 2012.
Two Democrats already have announced campaigns for the 2nd congressional district: Tanzie Youngblood, a retired teacher, and Sean Thom, a school administrator. That means that Van Drew will face them in a June 2018 primary.
"It doesn't behoove the Democratic Party to have a long, drawn-out, bloody primary," Suleiman said. "I think that we have a golden opportunity here, the first since 1994 to get this seat. We need to get behind a strong candidate and, frankly, that candidate is Jeff should he decide to run."
LoBiondo has served in the district since 1995 and, during his time in office, earned a reputation as a moderate Republican. This year, he has opposed GOP leadership on issues including health care and tax reform.
No Republicans have jumped into the race since LoBiondo announced his retirement.
Christian Hetrick contributed.