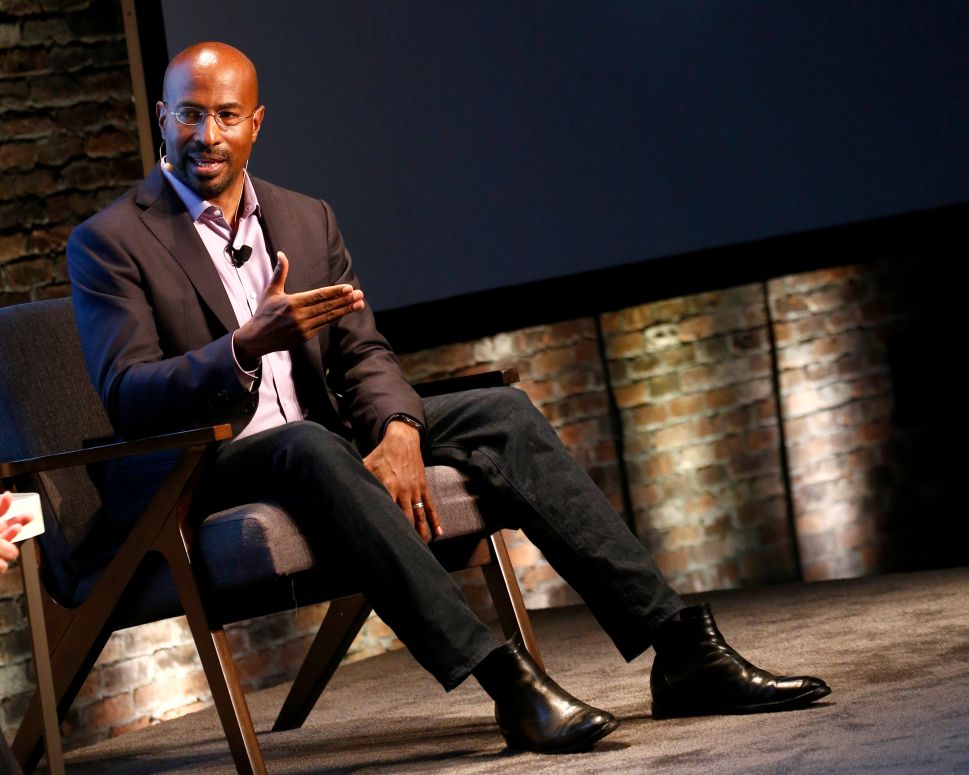 Love him or hate him, you're going to be seeing a lot more of him starting in January. Van Jones, the left-leaning political commentator and author who often appears on CNN, will be getting his own show on the network starting in the new year.
Jones, who has hosted several town halls for CNN in 2017, will be headlining The Van Jones Show,  new series for the network that will air twice a month, THR reports.
"The show will build on Jones' successful town halls throughout 2017, The Messy Truth, and will continue to speak directly to voters across the country by exploring the raw, emotional policy debates and culture wars taking place in America," read a press statement from the network. It will also explore "the forces that elected Donald Trump, the anti-Trump 'resistance' movement and the future of both major parties."
The Van Jones Show will run for an hour in primetime and will feature a live studio audience. No other specific details about the series are known at this time.
In addition, CNN also announced that it was developing a new original documentary show in conjunction with Jones' production company, Citizen Jones. Jones will host the series and explore issues such as "reconciliation, hope and redemption within the criminal justice system."
The popular on-air personality has long been hoping to flip the script a bit on CNN and engage in new types of conversations with a varied audience.
"I just want to mix it up a little bit," he told Variety earlier this year.  "I really understand how dad-gum smart people in the middle of the country are. I also understand how the coastal, cosmopolitan crowd can really come off as holier than thou and snotty, but of course, I really embrace those strong liberal values you find in the blue states," he explained. "I really think that gives me something to bring to the national conversation."
Jones' presence on CNN has grown considerably in the last year as he has routinely spoken out against the Trump administration. His debates with former right-leaning CNN commentator Jeffrey Lord drew significant attention, as did comments this year that Russian involvement in the 2016 election was "a big nothingburger" and that Trump's victory was a "whitelash."
Before that, Jones worked briefly as an advisor in the Obama administration, but resigned due to conservative media pressure in regards to comments he had made in the past. He has been with CNN since 2013.