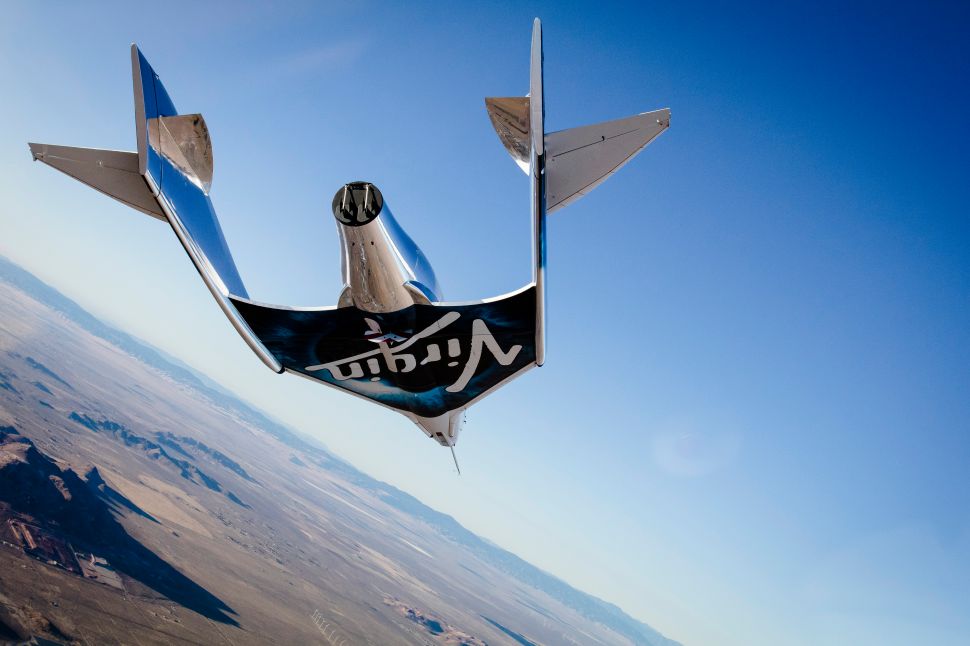 Virgin Galactic announced last week that it is planning a big move of its operations to Spaceport America in New Mexico next year. Richard DalBello, the company's VP of business development and government affairs told lawmakers in a meeting last Wednesday, "We know you've waited a long time and we are coming." The company also plans to base an additional 85 personnel just north of the Spaceport in Las Cruces, New Mexico, within 2018.
DalBello announced that another unpowered test flight of its spacecraft would happen soon over the California desert.
Earlier this year, Virgin Galactic's founder, Richard Branson, proclaimed that the company aimed to launch full commercial passenger operations by the end of 2018. The company has already invested $20 million in their New Mexico operation, and years have gone by since they first promised commercial space travel.
In 2014, Virgin Galactic encountered a major setback when Space Ship Two suffered a catastrophic in-flight breakup and crashed in the Mojave Desert, killing one pilot and seriously injuring the other. It was the result of the ship's air-braking descent device (feathering system), being deployed too early.
In 2015, the National Transportation Safety Board (NTSB) issued a press release in reference to its investigation into the crash, and faulted "inadequate design safeguards, poor pilot training, lack of rigorous federal oversight and a potentially anxious co-pilot without recent flight experience" as important factors in the crash.
Before you chalk up $250,000 for the price of a Virgin Galactic sub-orbital flight just to see your candy Skittles float in front of your face in zero gravity, you might want remember that manned space travel, including operations at the edge of the atmosphere, is extremely risky, especially in newly developed vehicles. Few have had the distinct privilege of becoming NASA astronauts, and only two civilians have been bestowed with the coveted commercial astronaut awards by the Federal Aviation Administration.
Virgin Galactic also told the lawmakers it plans to have 30 full-time staffers in the State of New Mexico by the end of 2017. By all estimates, it currently employs about 250 employees between the two states. NASA, by comparison, has approximately 18,000 employees, not including outside contractors. However, in fairness to the civilian commercial space travel companies, not all of NASA's 18,000 employees have duties related to manned space flight.
When it comes to flight and space operations, NASA and all U.S. Military branches are perfectionists, professionals and absolute experts in what they do. But even with an entire administration devoted to space, NASA has seen its share of catastrophes. Particularly in the space shuttle program, with the unfortunate disasters that befell the missions aboard the Columbia and Challenger shuttles.
Those shuttle accidents were not the result of an agency who was not doing their job right. It was simply because space is, for the most part, unchartered territory. Within that unchartered territory comes great risk, which is recognized by every member of the agency.
But the bottom line is that risk will be ever-present, despite best efforts. After every incident, failure or anomaly we learn more about how to make space travel safer.
It's kind of like aviation. The aviation industry has had a century to learn from past experience and mistakes, which has resulted in air travel becoming incredibly safe. If we look forward to the next one hundred years, we should be able to expect the same from space travel. But only time will tell.
Kyle Bailey is a television news aviation analyst, pilot and former FAA Safety Team Representative. Follow him on Twitter: @Kyleb973.