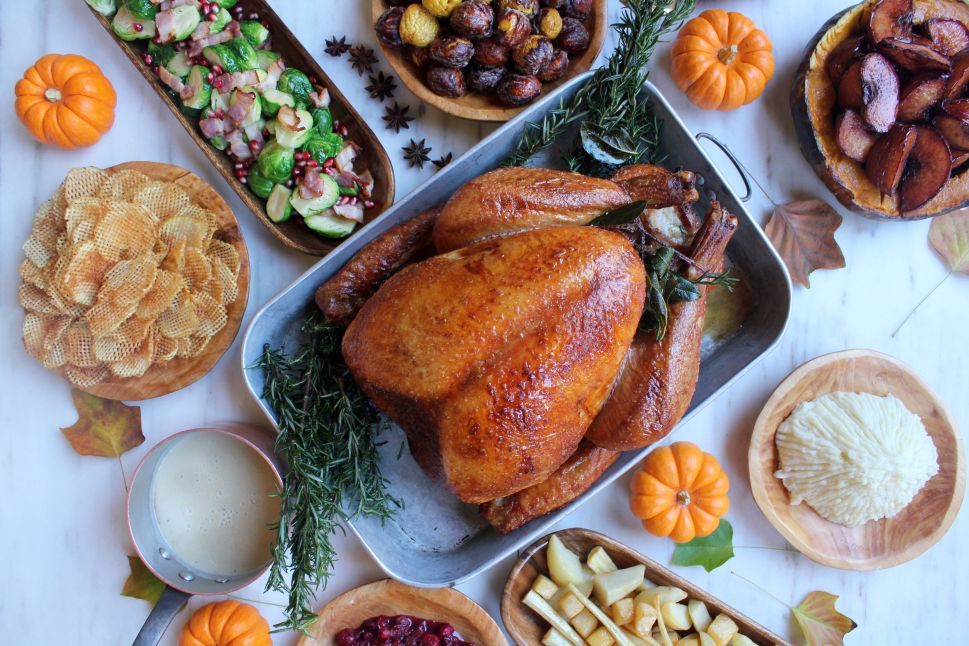 Thanksgiving is the most delicious holiday of the year, so why not celebrate it a restaurant that's really going all-out for the holiday? Here are five great last-minute options in Los Angeles, whether you're looking for an elegant version of a traditional feast or you want a celebrity chef to color outside the lines.
For the Biggest Beverly Hills Blowout
Geoffrey Zakarian's Georgie at the Montage Beverly Hills is offering a Thanksgiving buffet feast ($128 per adult, $48 per child between the ages of 4 to 12) that spans the restaurant and the adjacent Garden Bar. Highlights from executive chef Wilfrid Hocquet include a chilled seafood bar with snow crab claws, oysters and shrimp; appetizers like dim sum, salads, cheese and charcuterie; and a carving station for turkey, prime rib, short ribs, salmon and ham. Desserts include pumpkin pie, pecan pie, mini eclairs, mini tarts and much more.
For Steak and Cake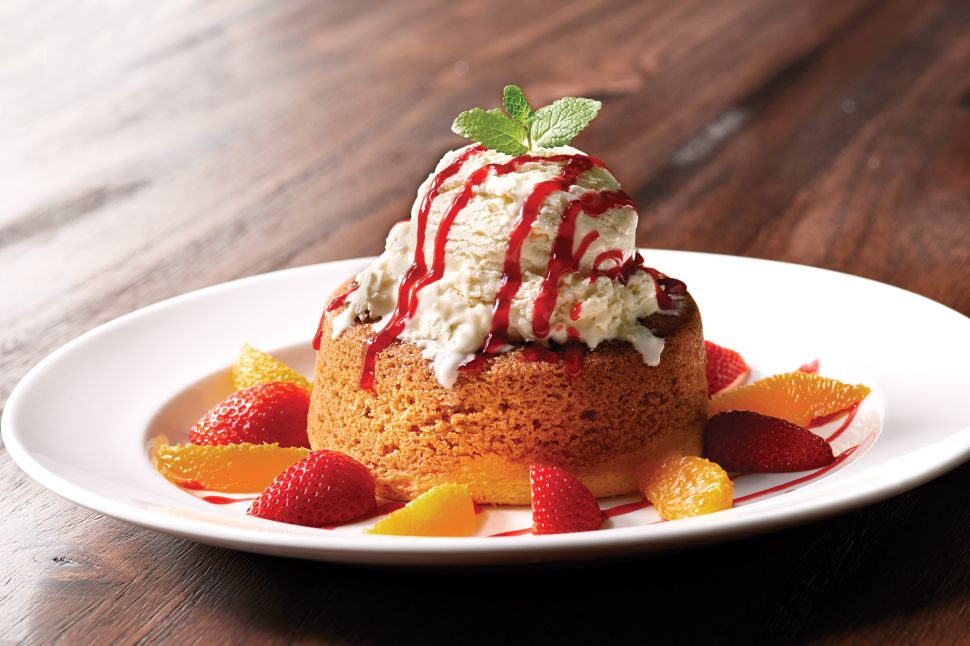 If you love red meat and steakhouse sides more than turkey and stuffing, all of the Mastro's locations in Southern California (Beverly Hills, Malibu, Thousand Oaks, Newport Beach, Costa Mesa and Palm Desert) will be open on Thanksgiving for beefed-up celebrations. So indulge with favorites like a bone-in ribeye, lobster mashed potatoes and gorgonzola mac and cheese. And if you've been to Mastro's before, you already know your meal should end with some warm butter cake.
For Croissants and Caviar
If you want your Thanksgiving meal to include croissants, Tres by José Andrés at SLS Beverly Hills is serving brunch ($85 per adult, $42 per child) with assorted breakfast pastries along with organic turkey, stuffing, soup, salads, chilled seafood, caviar, cheese, charcuterie and mini desserts. Tres is also offering a $75 three-course dinner with your choice of pimentón-marinated turkey breast or seared halibut. More information on both meals here.
For a Roy Choi Thanksgiving
As always, Roy Choi's Commissary inside Koreatown's Line hotel is "celebrating the natives of this land" with its annual Native Spirit Feast on Thanksgiving. The $45 four-course family-style dinner includes curry-roasted eggplant, braised beef tamales, grilled fish with creamed corn, house-made pecan pie and more.
For a Holiday Tasting Menu with Guaranteed Leftovers
Celebrity chef Marcel Vigneron's Wolf is offering a $75 five-course tasting dinner with squash soup, kale salad and your choice of turkey (with mashed potatoes and gravy) or salmon, plus sides of cranberry sauce, chestnut stuffing and roasted root vegetables. Dessert is pumpkin banana bundt cake. Best of all might be the optional $15 "leftovers" supplement, which will including turkey, stuffing, cranberry sauce, gravy and more to take home. Sounds like the makings of a lovely Friday sandwich.
Andy Wang, the former real estate and travel editor at The New York Post, has covered West Coast food and drink for more than a decade.