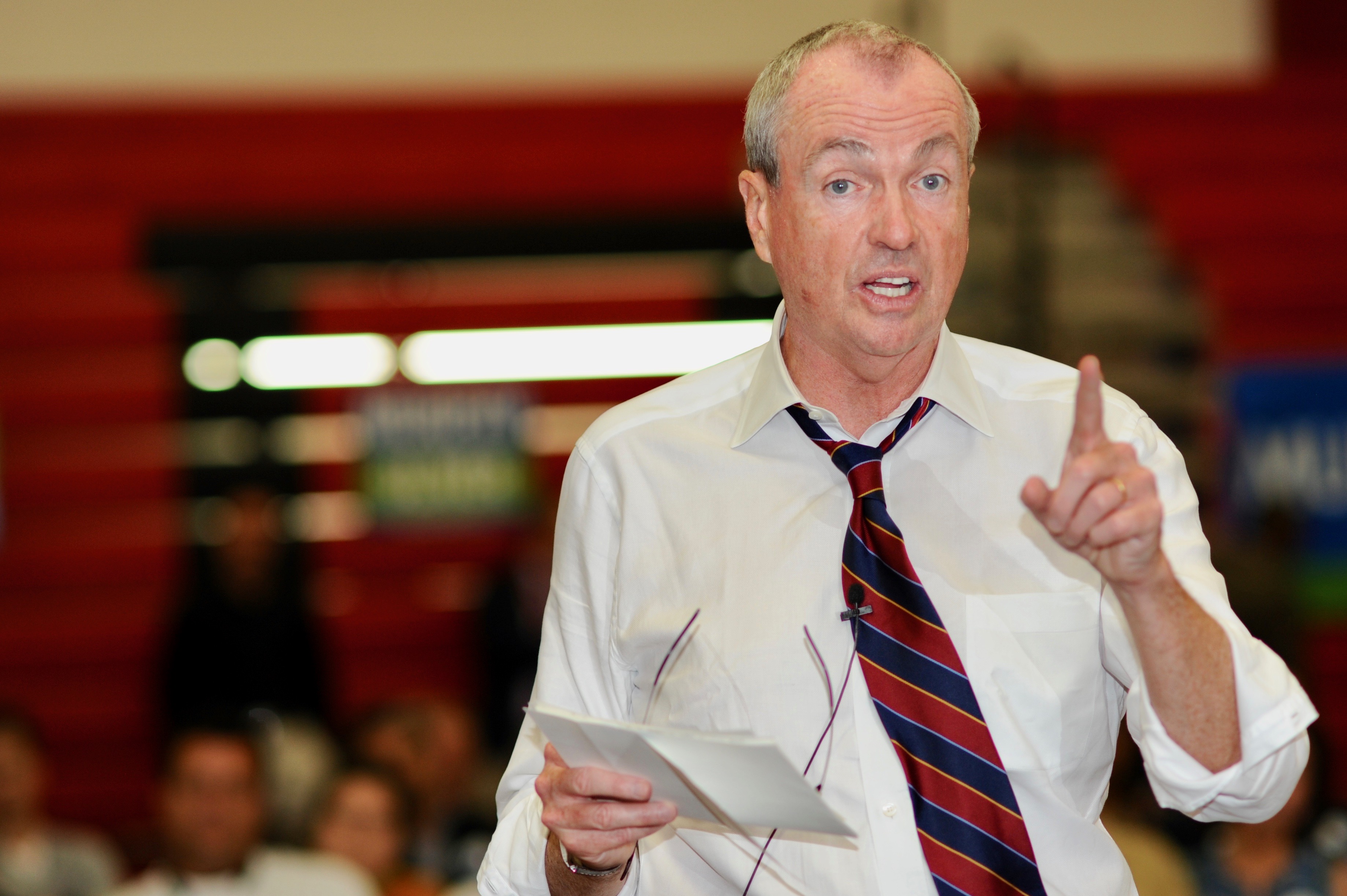 With a comfortable lead in the polls and time running out in the New Jersey governor's race, Phil Murphy urged Democrats in Plainfield on Friday night to get everyone they know to vote.
Speaking on the steps of city hall, the Democratic nominee for governor told a few dozen people that they can't take the election for granted, even though every public poll gives him a double-digit advantage. Murphy called for strong voter turnout in Plainfield, a "place that matters," he said.
"This is one of those communities, as it goes so goes not just Union County, but this state," he said. "I need you. We need you. Four days to go. November 7th. Get your friends, families, colleagues out to vote."
Murphy was in cruise control this week, or at least not taking any chances in the waning days of the governor's race. He lay low with just three public events since Monday. By contrast, Republican nominee Kim Guadagno hosted several news conferences this week and is now barnstorming the state with a bus tour that will hit all 21 counties.
On Friday evening, Murphy spoke for 10 minutes, posed for photos and disappeared behind the front doors of city hall without taking questions from a reporter.
Still, Murphy emphasized the race was far from over and accused Guadagno of trying to "scare people to vote." She has recently shifted her focus to immigration enforcement and has called Murphy "dangerous" for possibly making New Jersey a so-called sanctuary state if elected. Murphy said Democrats need to respond.
"They're throwing rocks and stones and making stuff up and changing the subject. We've got to return fire. But not their way, our way," he said. "We're going to return fire with energy and a clarity of vision and passion."
From there, he recited his familiar campaign pitch for a "stronger, fairer economy" and ran through his long list of liberal priorities, including a $15 minimum wage, affordable college education and a reformed criminal justice system.