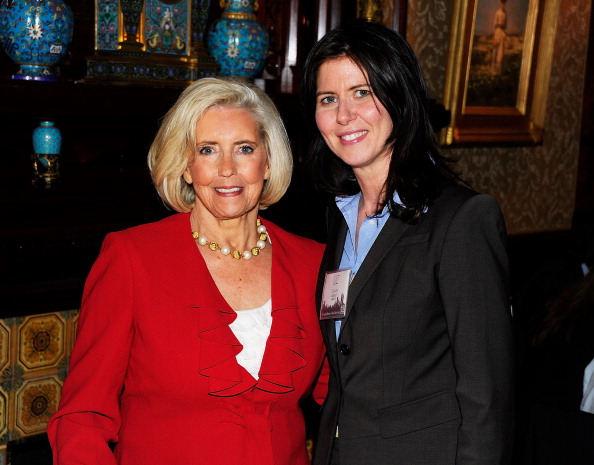 The number of female Council members has dropped from 12 to 11 after Queens Councilwoman Elizabeth Crowley conceded her seat to primary opponent Robert Holden on Thursday morning — a decrease from the current count of 13 women members.
Holden, a registered Democrat who ran on the Republican and Conservative lines after losing to Crowley in the Democratic primary, had a 137-vote lead over Crowley after the city's Board of Elections counted all of the paper ballots on Wednesday for the district, which includes Glendale, Maspeth, Middle Village, Ridgewood, Woodhaven and Woodside, according to the New York Daily News. 
In the general election, Holden, a CUNY professor and president of the Juniper Civic Association in Middle Village, won 50.3 percent of the vote, or 10, 221 votes, while Crowley won 49.7 percent, or 10,088 votes, according to WNYC.
In a statement released Thursday morning, Crowley, who was first elected to the Council in 2009, said that it has been a "true honor" for her to serve her district.
"Integrity, dedication and hard work — these are the values I was raised on," she said. "They are the same values I brought every single day to my work as Councilmember. I'm proud of the work we have done — expanding and strengthening our schools, securing vital emergency services, creating the borough's largest landmarked neighborhood, and giving voice to the underserved and most vulnerable in our community."
And she said that she will use her remaining weeks in office to serve the community.
"The results of this election will not change my commitment to public service," she continued. "I intend to spend the remaining weeks of my term in office working tirelessly on behalf of my constituents. Whatever the future holds, I will bring the same passion and dedication to fighting for our community that I brought to my work as Councilmember."
If Crowley — the first Democrat and first woman elected to represented her district — had won reelection, there would have been 12 Council members but with Holden's victory, it is down to 11.
Crowley is one of five founders of the "21 in 21" initiative, which aims to elect at least 21 women to the Council by 2021. The others include City Council Speaker Melissa Mark-Viverito and Manhattan Councilwoman Margaret Chin.
Throughout the campaign, Crowley looked to link Holden to President Donald Trump, describing him as a Trump Republican. Holden claimed that she did not do enough to keep the city from building homeless shelters in the district. He has also been a fierce critic of Mayor Bill de Blasio. Staten Island Assemblywoman Nicole Malliotakis, the GOP mayoral candidate, and former Governor George Pataki, campaigned with him.
Neither Holden nor a spokeswoman for the BOE immediately responded to requests for comment.
The GOP delegation in the City Council is currently comprised of three members: Queens Councilman Eric Ulrich, Staten Island Councilman Joseph Borelli and Staten Island Councilman Steve Matteo.
Ulrich appeared enthusiastic at news of Holden's victory. He recently filed an ethics complaint with the city's Conflicts of Interest Board against Crowley, accusing her of using her clout as a Council member to shut down a Far Rockaway restaurant after her son was beaten up in a fight near the establishment.
In response, Queens Democratic Party officials reportedly went after him, and her cousin, Rep. Joseph Crowley (D-Queens/Bronx) – head of the Queens Democratic Party and House Democratic Caucus chairman — backed Mike Scala, his Democratic challenger.
"Congratulations to Councilman-Elect Robert Holden," Ulrich wrote on his Facebook page Wednesday night. "The paper ballots have been counted and he is ahead by 137 votes. The people of Maspeth, Middle Village, Glendale, Ridgewood and Woodhaven could not have chosen a stronger voice at City Hall."
Crowley's loss marks the second time the Queens Democratic machine was unable to protect an incumbent in the area. The first time was in 2016, when Brian Barnwell, a novice, beat longtime Assemblywoman Margaret Markey, in a Queens Democratic primary.
It is also unclear how Holden's entry into the Council will affect the speaker's race. Crowley, along with the leaders of the Bronx and Brooklyn Democratic parties, typically plays a key role in determining the next leader of the body, with the race currently underway.
Michael Reich, executive secretary of the Queens Democratic Party, told Observer that the district was "basically a Republican-leaning district to begin with," noting that Crowley lost a couple times before she finally won her seat in 2009.
And he noted that Holden having a second opportunity to run in the general election was a factor, also noting that he's been active in the community for a long time.
"We always knew it was going to be the toughest district," Reich said.
He also noted that Crowley outperformed de Blasio in the district.
"She has nothing to be ashamed of," Reich said. "She fought a good race and Queens County Democrats will move on and take back that seat next time."
This story has been updated to include a comment from the Queens Democratic Party.