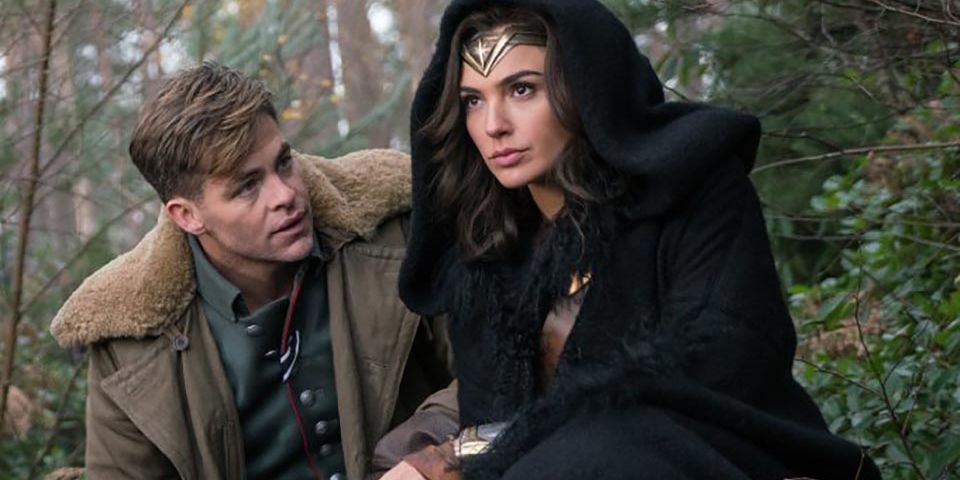 Sometimes, not all the time, but sometimes, when a movie's release date gets pushed back, it means the studio knows it has a stinker on its hands and is trying to mitigate the disaster. But sometimes, not all the time, but sometimes, when a movie's release date gets pushed up, it means the studio is confident in the project and wants to put it in a position to succeed. Not a single frame of footage for Wonder Woman 2 has been filmed yet, but Warner Bros. already appears to be giving it a vote of confidence by pushing up its release date.
WB has moved Wonder Woman 2 up from December 13, 2019 to November 1, 2019. For some perspective, Marvel's Thor: Ragnarok opened in November's first weekend this month and is currently dominating the box office while this December is packed and jammed with world-beating blockbusters and competitive Oscar bait movies. Such is the case in 2019 when Wonder Woman 2 would be have to deal with Star Wars: Episode IX (December 20), so you can see the logic behind such a change.
That's not to say that the highly-anticipated sequel is in the financial free and clear. November and December will still see the releases of Bond 25, an Untitled Fox/Marvel film and Frozen 2. But as we've seen in recent years, big-name Thanksgiving features can do some serious damage even with a little competition.
Fans will be even more eager for the follow-up should WB's Justice League live up to the hype this week. Though the film is looking at a smaller opening weekend than Batman v Superman: Dawn of Justice, early reactions from critics have been mixed-to-positive, with significantly more praise than the uneven BvS. It's no coincidence that following Wonder Woman's domination of the summer blockbuster season, WB quickly painted Gal Gadot's popular heroine as a central force of the film.
Wonder Woman opened to "just" $104 million but proved to be one of the leggiest superhero films of all time, especially domestically, and went on to earn $821.7 million worldwide. Should WB's DC Extended Universe witness an Avengers-effect like Marvel, which saw all MCU sequels save Age of Ultron outgross their predecessors, Wonder Woman 2 should do just fine at the box office.