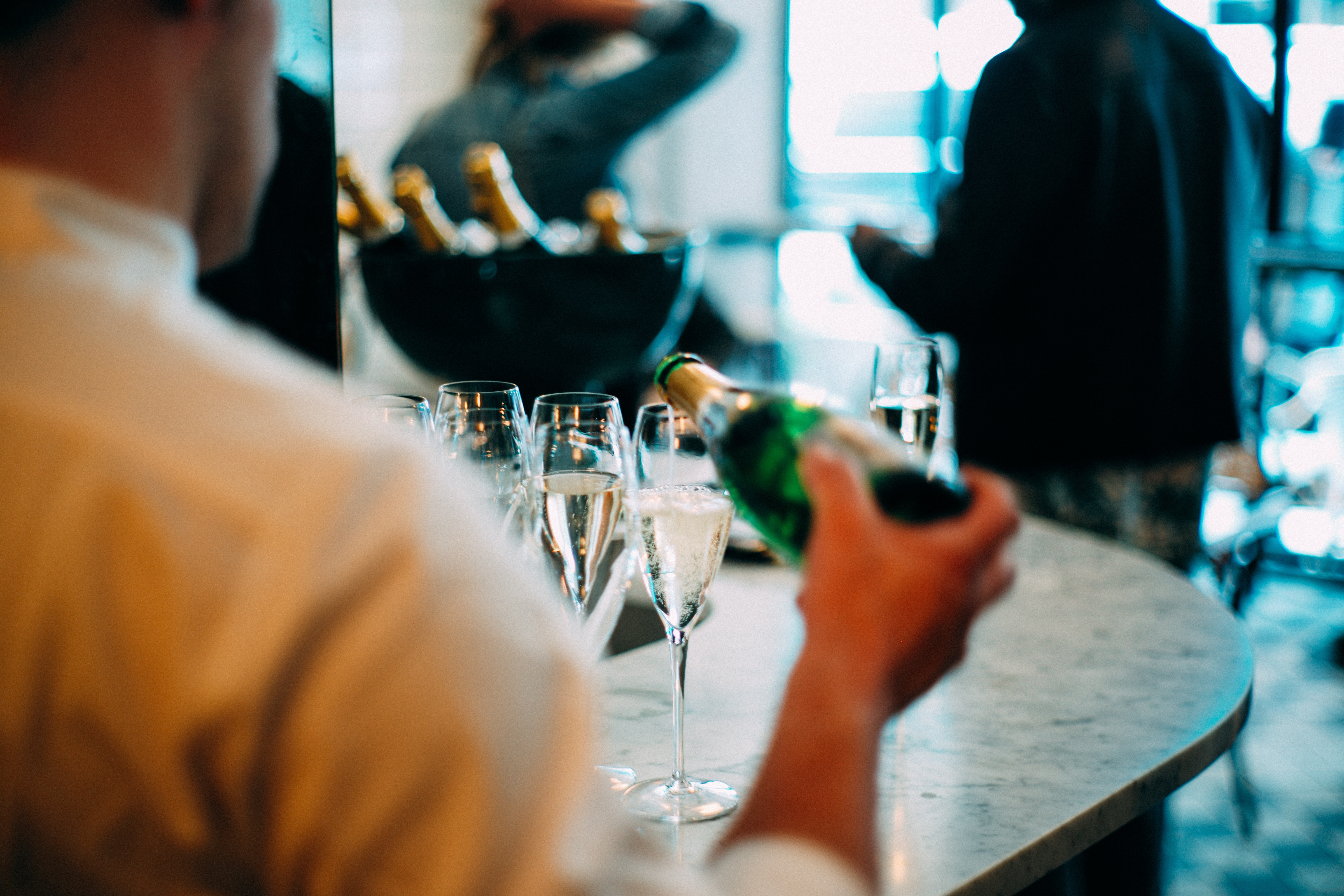 Sparkling wine and the holiday season are an unstoppable duo. Between festive celebrations, enthusiastic toasts, sabering tricks and seasonal specials on cocktail lists, you'll be seeing the bubbly stuff everywhere for the next few weeks. While excellent fizzy libations can originate from a variety of countries and climates, wine purists tend to favor the versions found in the Champagne region of France. While old reliables like Dom Perignon and Veuve Clicquot are always welcome sights at a holiday event, this year's Champagne drinkers have a plethora of more original options, from biodynamic bottles to effervescent rosés. We consulted a group of wine professionals from across the US to hear their top recommendations for your Champagne shopping list. Here are the top contenders for the 2017 holiday season.
Veuve Fourny Grande Reserve Brut 1er Cru NV, $44.96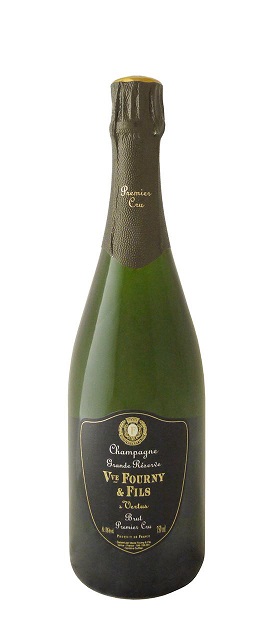 A sophisticated Champagne made from grapes harvested during the best recent growing seasons, Veuve Fourny's Grande Reserve Brut ages in the bottle for two years prior to sale, resulting in a nuanced wine with floral notes and significant flavor depth. Steve Bayusik, the General Manager of Shell & Bones Oyster Bar in New Haven, CT, considers this Champagne a prime companion for seafood appetizers during the holiday season. "A little breadiness with racy acidity makes [Veuve Fourny Grande Reserve Brut] a home run with oysters or a scallop sashimi.  [Made from] 80 percent Chardonnay grapes, [the wine has] plenty of elegance and can be enjoyed on its own."
Laherte Frères Blanc de Blancs Brut Nature NV, $48.99

The biodynamic wine trend has been going strong for several years now and the winemakers of Champagne are taking notice. According to Shannon Tucker, Wine Director of Foreign Cinema in San Francisco, a biodynamic bubbly you'll want to pick up this season is the Blanc de Blancs Brut Nature NV from Laherte Frères. "This wine hits all the marks for balance and complexity," Tucker tells Observer. "The super chalky soil gives the wine racy minerality, but the Chardonnay characteristics come through, with a pleasing lemon curd [note] to soften the edges."
Tarlant Champagne Brut "Zero" NV, $49.99

A natural Champagne with no added sugar, Tarlant Brut Zero is a refreshing and clean sip, which is ideal for the many holiday toasts you'll be partaking in. Coly Den Haan, co-owner of Vinovore in Los Angeles, praises this Champagne for its well-integrated flavors. "This natural Champagne boasts zero dosage, (no added sugar) and is perfectly balanced. Opulent yet crisp and dry, it is both easy and impressive," she says.
Perrier-Jouët Grand Brut NV, $54.99
Perrier-Jouët has been turning out delicious, party-perfect Champagnes since the 19th century, and they're continuing their tradition of excellence with their current Grand Brut NV. Lara Crystal, co-founder of Minibar Delivery, especially likes to give this Champagne as a gift. "It's a classic and beautiful bottle with a fresh and elegant taste. What I particularly love about this Champagne is that it's light enough to go with almost any dish. If you're planning a holiday party or a New Year's fête, it's an easy choice," Crystal explains.
Benoît Lahaye "Blanc de Noirs" Extra Brut Prestige NV, $69.97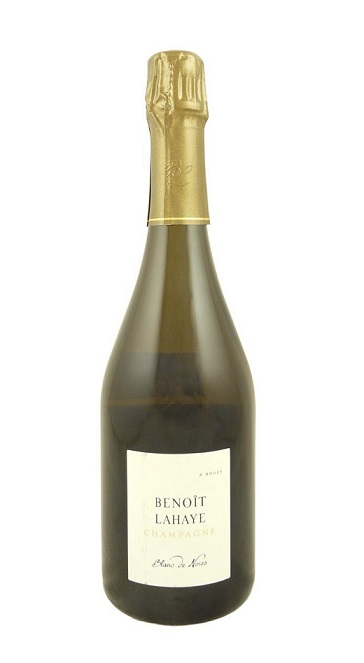 If you're looking for a versatile Champagne to get you through a multi-course holiday feast, the Blanc de Noirs from Benoît Lahaye will serve you well. It's a favorite of Nicholas Daddona, the wine director of the Boston Harbor Hotel, who effuses, "Whether you're enjoying a Christmas goose or a Feast of the Seven Fishes, this Champagne can stand up to a variety of foods and even spur conversations about wine during the holidays. The Champagne is white, although pressed from red Pinot Noir grapes, and the Blanc de Noir style provides intensity and weight. It's one of my favorite dinner table Champagnes."
Taittinger "Nocturne" City Lights Sec Champagne, $69.99
While sweet sparkling wines have developed a pretty controversial reputation (thanks to the super-sugary versions popular in past decades), a dry Champagne can benefit enormously from a touch of sweetness, which serves to highlight the fruit profile. Belinda Chang, a James Beard Award-winning sommelier based in Chicago, applauds the balance between sweetness and acidity in Taittinger's 'Nocturne" City Lights Sec Champagne. "It will delight guests who love just a hint of sweetness in their Champagne," she says. "Made from Pinot Noir and Pinot Meunier, 'Nocturne' City Lights is ideal as an aperitif, but is also excellent at the end of a meal."
Egly-Ouriet Champagne Brut "Les Vignes de Vrigny" 1er Cru NV, $74.99
Made from Pinot Meunier grapes—described by New York City wine director Nick Grenier of Fairfax as"'the underdog of the three main Champagne grapes"—Egly-Ouriet's Les Vignes de Vrigny is a classic Champagne that benefits from 38 months of aging on its lees (the yeast particles that naturally settle in the Champagne during the winemaking process). The result is a complex flavor profile with bright citrus notes, which is ideal for pairing with a wide range of dishes. As Grenier explains, "'Les Vignes de Vrigny' leans hard toward the opulent end of the sparkling spectrum. Extended aging on the lees creates a rich, nutty, textured Champagne that won't get pushed around easily by the bold flavors of many holiday staples."
Marie-Courtin "Efflorescence" Extra Brut 2007, $78.96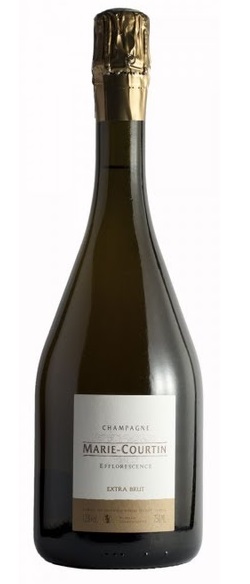 Known for her Champagnes made from biodynamically-grown Pinot Noir grapes, Marie-Courtin winemaker Dominique Moreau creates single-vineyard wines with complexity and boldness. Jenny Lakin, Assistant Beverage Director at Ferris in NYC, considers this the ideal Champagne for celebratory occasions.
"There is something completely intoxicating about the balance this wine that maintains a subtle richness and vivacious crispness that I find absolutely delightful," Lakin insists. "Winemaker Dominique Moreau handles her vines with a love and affection that is discernible well within the first sip. The wine is named after her grandmother, Marie Courtin, who she describes as 'a woman of the Earth.' A wine that is this delicious and also celebrates women is a true winner, in my eyes."
Billecart-Salmon Brut Rosé NV, $79.99
There's something undeniably whimsical about rosé Champagne. Especially in 2017, a Champagne that comes in a millennial pink hue is gonna be a great choice for end-of-year festivities. Scott Smith, Wine Manager at Molly's Spirits in Denver, CO, points to Billecart-Salmon's non-vintage Brut Rosé Champagne as his pink bubbly of choice, praising its clean acidity and long-lasting finish.
Etienne Calsac Close Des Maladries "Grand Cru Avize" 2013, $109.99

The 2013 season was an especially good one for growing Chardonnay in the Champagne region and this particular wine takes full advantage of these prime grapes. Alexis Tabor, the beverage manager for Momofuku Nishi in NYC, singles the 2013 Grand Cru Avize out as an exceptional choice, praising its young winemaker and his prodigious talent. "[Etienne Calsac is] making quite the impression with his Champagnes, and this bottle shows the depth and precision of his skill, with the vintage and [his use of] Grand Cru vineyards in his favor," Tabor tells us.