We don't have to tell you that 2017 has been an eventful year, from natural disasters to political disasters. However, the fashion set didn't shy away from headline-making opportunities, either.
From the biggest editor-in-chief departures of the year to the passing of a major fashion icon (RIP Azzedine Alaïa) and the launch of the most overhyped collaboration of all time, here are the biggest moments in fashion from 2017. And here's to an even more eventful year to come!
Paris marked the end of a shopping era.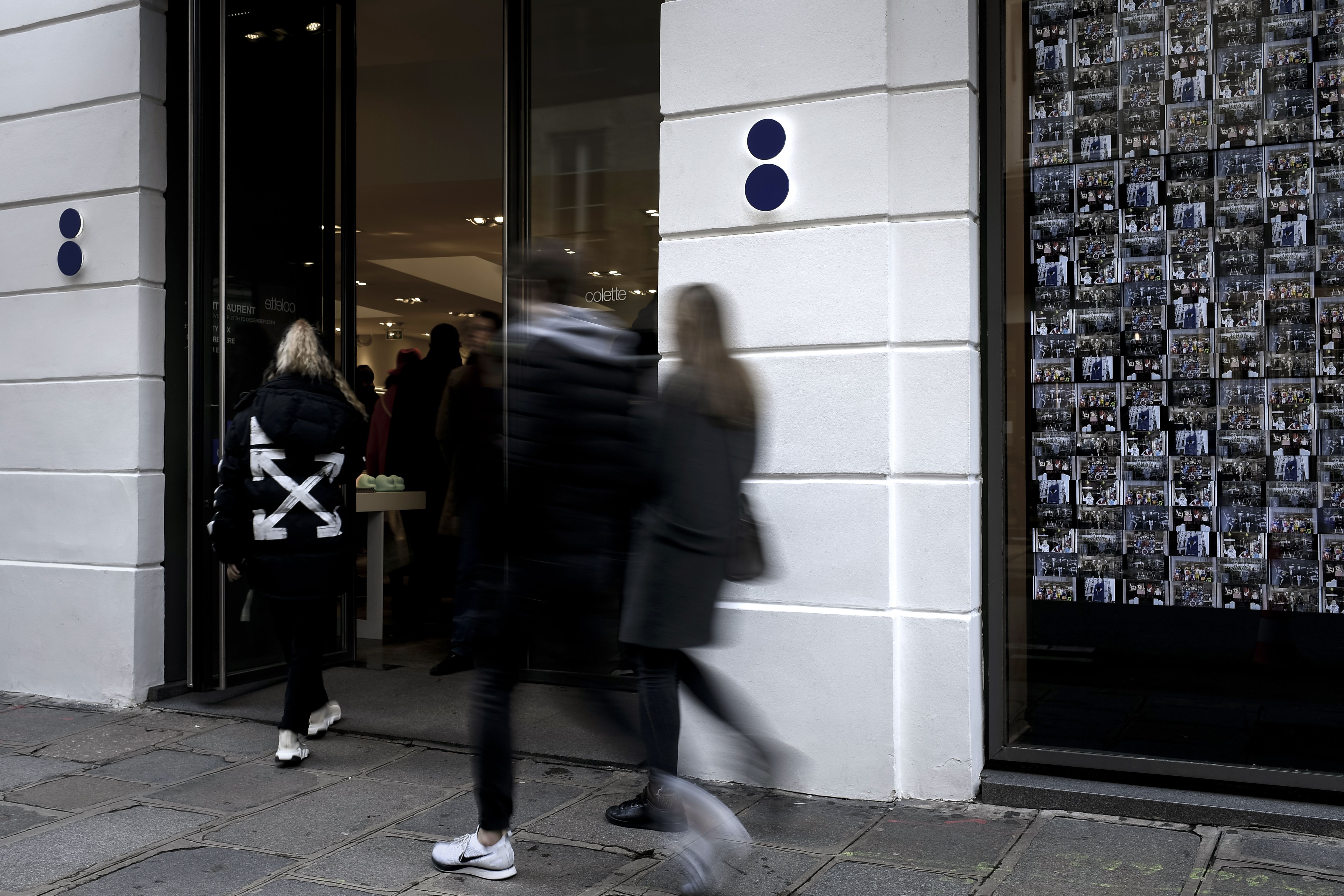 Today, on December 20, Parisian fashion boutique Colette is closing its doors, for good. The iconic shop, which has been a shopping destination on Rue Saint Honoré since 1997, was founded by mother/daughter duo Colette Rousseaux and Sarah Andelman. Their approach to retail was revolutionary at the time, as it included weekly drops and exclusive collaborations, both of which are now de rigueur in the market. In the store's final months, Colette debuted collaborations with Sacai, Thom Browne, Chanel, Yves Saint Laurent, PR guru Lucien Pages
When Colette announced the intention to close the shop in July 2017, the industry-at-large began prematurely mourning the store's closure. Rousseaux, however, was ready to retire, and Andelman didn't want to carry on without her mother. Following the shop's official shuttering, Yves Saint Laurent will be taking over the prime retail space.
Male rompers were (briefly) a thing.
It may have just been a blip on the summer fashion radar, but back in July, everyone was talking about rompers for dudes. Luckily, we didn't actually spot any men lounging poolside in their RompHim. That's the brand that made a splash on Kickstarter (they raised over $353K) with their specially designed one-piece for men, which included thoughtful details such as adjustable waist tabs, plenty of pockets and a zippered fly. While RompHim certainly did not design the first romper for guys, they were the first brand to attract the general interest of all bros to this rather restrictive item.
Louis Vuitton and Supreme teamed up on the most hyped collab ever.
The Louis Vuitton and Supreme collaboration first debuted on the runway in January of this year—much to the joy of skater kids and sneakerheads everywhere. The skate brand's signature ruby red hue, accented by the LV signature logo, was splashed across denim jackets, sweatshirts, scarfs, iPhone cases, duffle bags and even skateboards.
However, the drop was just too big for the world to handle. The New York pop-up shop planned for July 14 was canceled at the last minute, even though eager shoppers had already started lining up. A few other pop-ups across the country were scrapped, but the highly anticipated range did eventually land in stores, and despite the aforementioned snafus, the collection sold out around the world almost instantaneously.
Still interested in copping the range? StockX has a few items available, though you'll have to cough up quite a bit of money. If you have an extra $235,000 laying around, you should probably snag the Louis Vuitton x Supreme trunk— it certainly appears to be a collector's item.
The world mourned the loss of Azzedine Alaïa.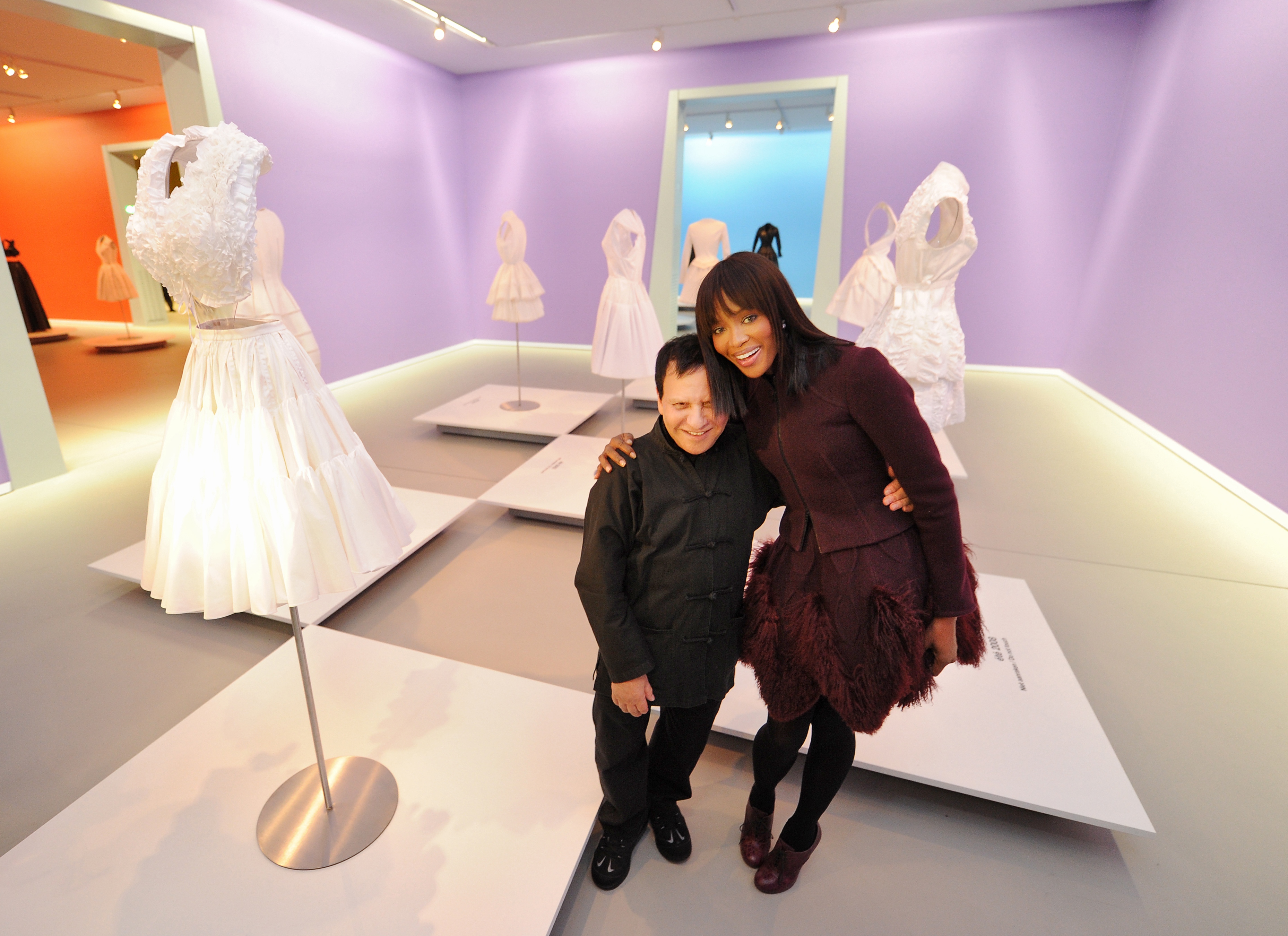 On November 18, the world lost a fashion icon. Known for his intricate body-con dresses and aversion to the classic fashion week calendar, Azzedine Alaïa designed to the beat of his own drum and garnered a close circle of A-list friends while doing so. He died in Paris at the age of 77 from a reported heart attack, following an illustrious career. Having dressed Michelle Obama, Lady Gaga, Naomi Campbell, Rihanna, Victoria Beckham, Nicole Kidman and more, there was hardly a notable woman in the 21st century who hadn't worn a frock created by Alaïa.
Versace brought back the supers of the '90s.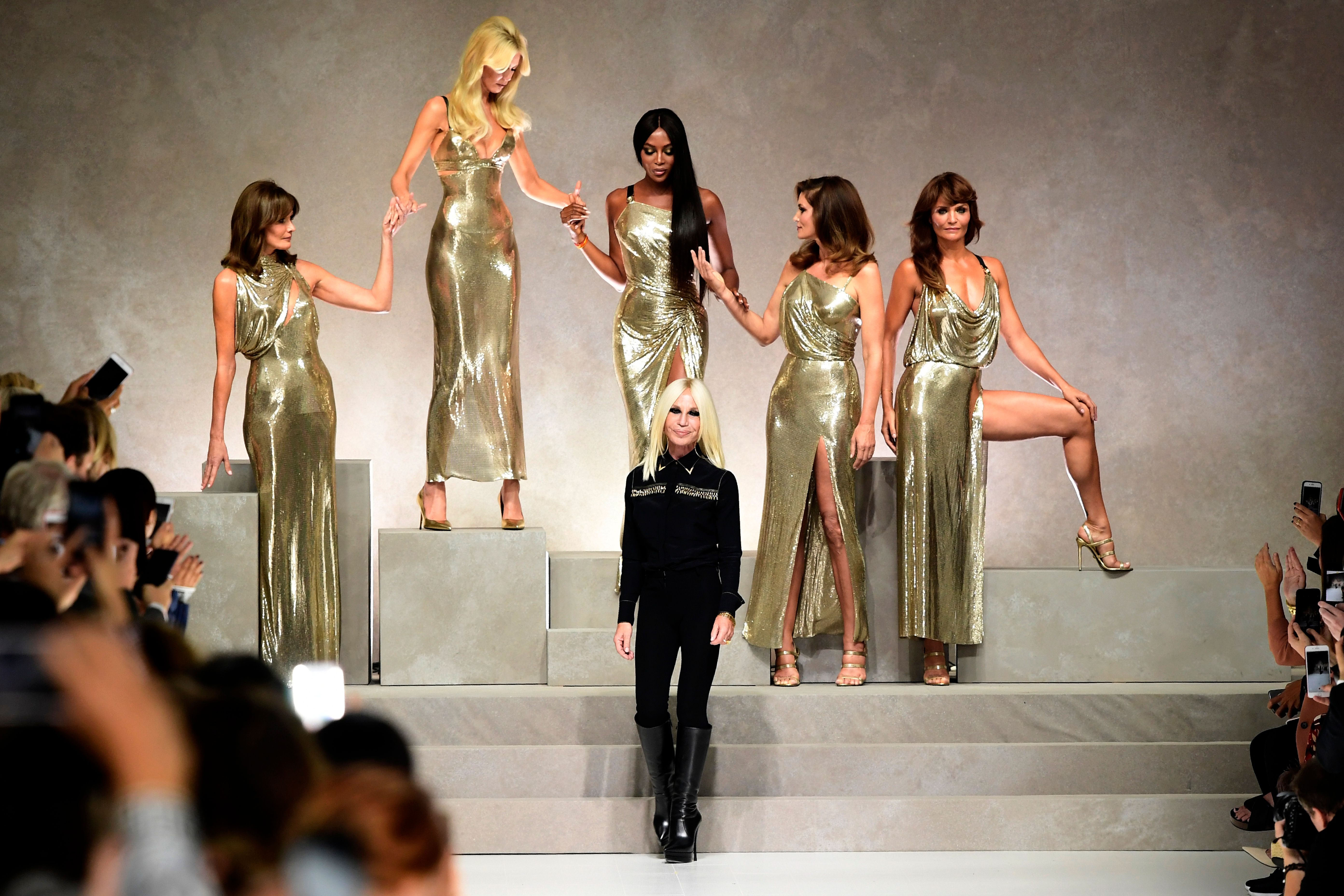 This year's runway show seen around the world was none other than Versace's blowout affair. Donatella Versace dipped into the house's archives for the show, which served to pay homage to her late brother, Gianni Versace, who was murdered 20 years ago. In addition to recreating some classics from the brand and unearthing vintage patterns, the designer tapped a crew of OG supermodels from the '90s, including Carla Bruni, Claudia Schiffer, Naomi Campbell, Cindy Crawford and Helena Christensen. With the supers bedecked in shimmering gold gowns and posing on a pedestal, this picturesque finale is one that will be discussed for years to come.
An Instagram account emerged as the internet's fashion critic-at-large.
Diet Prada, an anonymous Instagram account, emerged as the internet's wittiest fashion police, calling out designers for ripping off ideas from their fellow creatives. Céline copying Prada? That was spotted. Vetements knocking off Raf Simons for Adidas? That didn't go unnoticed. And Kim Kardashian's kid's line recreating a Comme des Garçons jacket? That became a newsworthy story, thanks to Diet Prada.
The mysterious Instagrammers garnered major fashion cred this year, being invited to cover the Gucci runway show—by taking over the brand's Instagram account—and being offered a seat at the Miu Miu show during Paris Fashion Week. Watch your back Cathy Horyn, there's a new fashion critic in town.
There was a major media shuffle.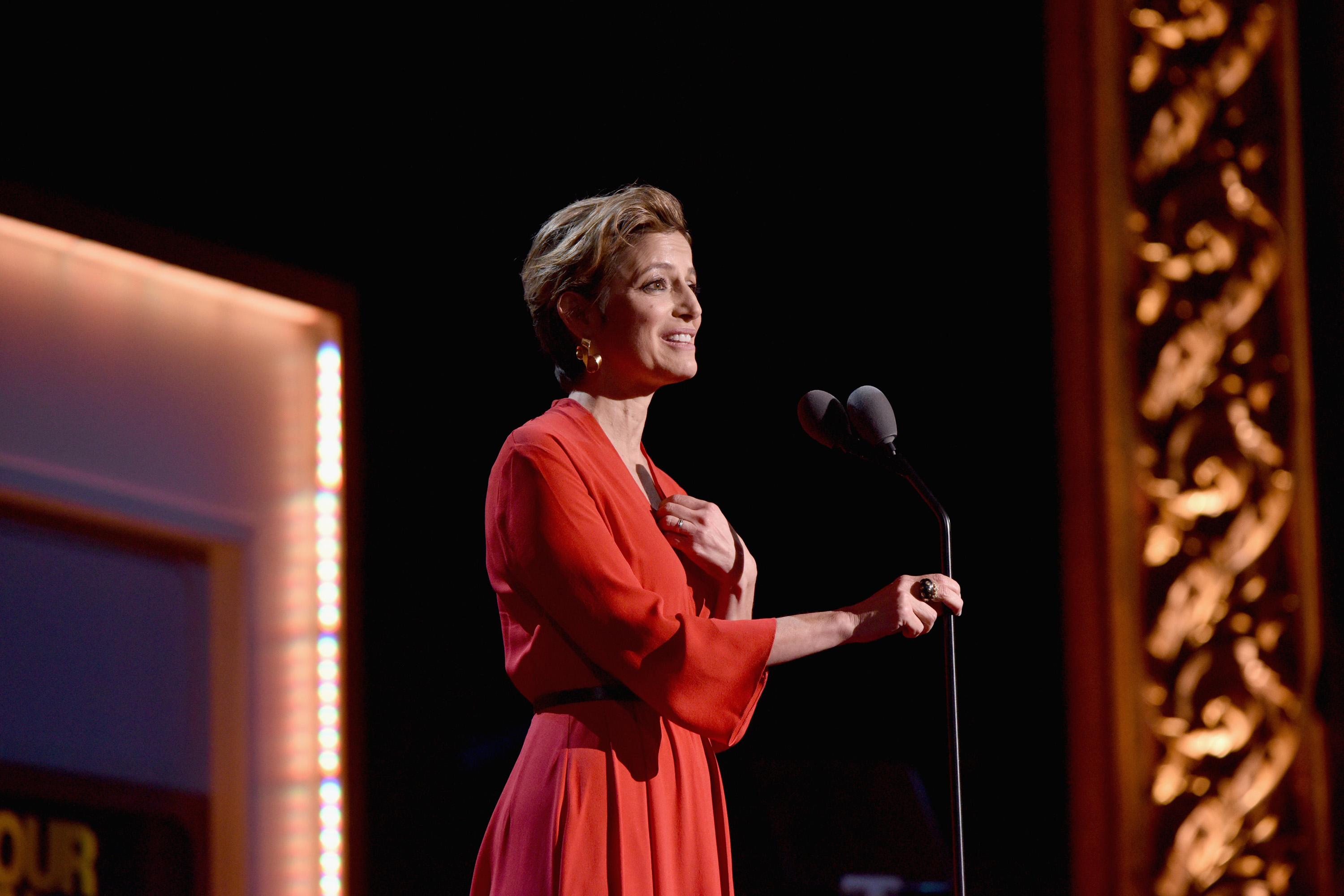 Massive layoffs and the closure of print issues from NYLON and Teen Vogue aside, major American media companies faced the departure of some very public editor-in-chiefs this year. That included Vanity Fair's Graydon Carter, Glamour's Cindi Leive, Time's Nancy Gibbs and ELLE's Robbie Meyers. Amid a tumultuous media landscape, these high-profile departures marked a changing of the guards—and a shift away from print. While Carter is being replaced by The New York Times' Radhika Jones, Gibbs' successor is Time's own Edward Felsenthal and Project Runway judge Nina Garcia stepped in for Meyers, Leive's position has still yet to be filled.
Melania Trump wore the most impractical shoes to visit hurricane victims.
While en route to board Air Force One, for a visit to the victims of Hurricane Harvey in Texas, Melania Trump wore a pair of snakeskin stilettos. Many pointed out that these shoes were neither practical nor thoughtful—people had lost their homes, loved ones and personal belongings to the natural disaster, and here was the first lady tiptoeing in, wearing a pair of teetering heels.
As we explained back in August, "One could hardly navigate a puddle in those, let alone the 50 inches of flooding some areas in Texas are now facing." It's reported that the first lady changed into a pair of sneakers upon touching down in Corpus Christi, but still, the damage was done.
The ugly underbelly of fashion editorials was revealed by Vogue UK's Lucinda Chambers.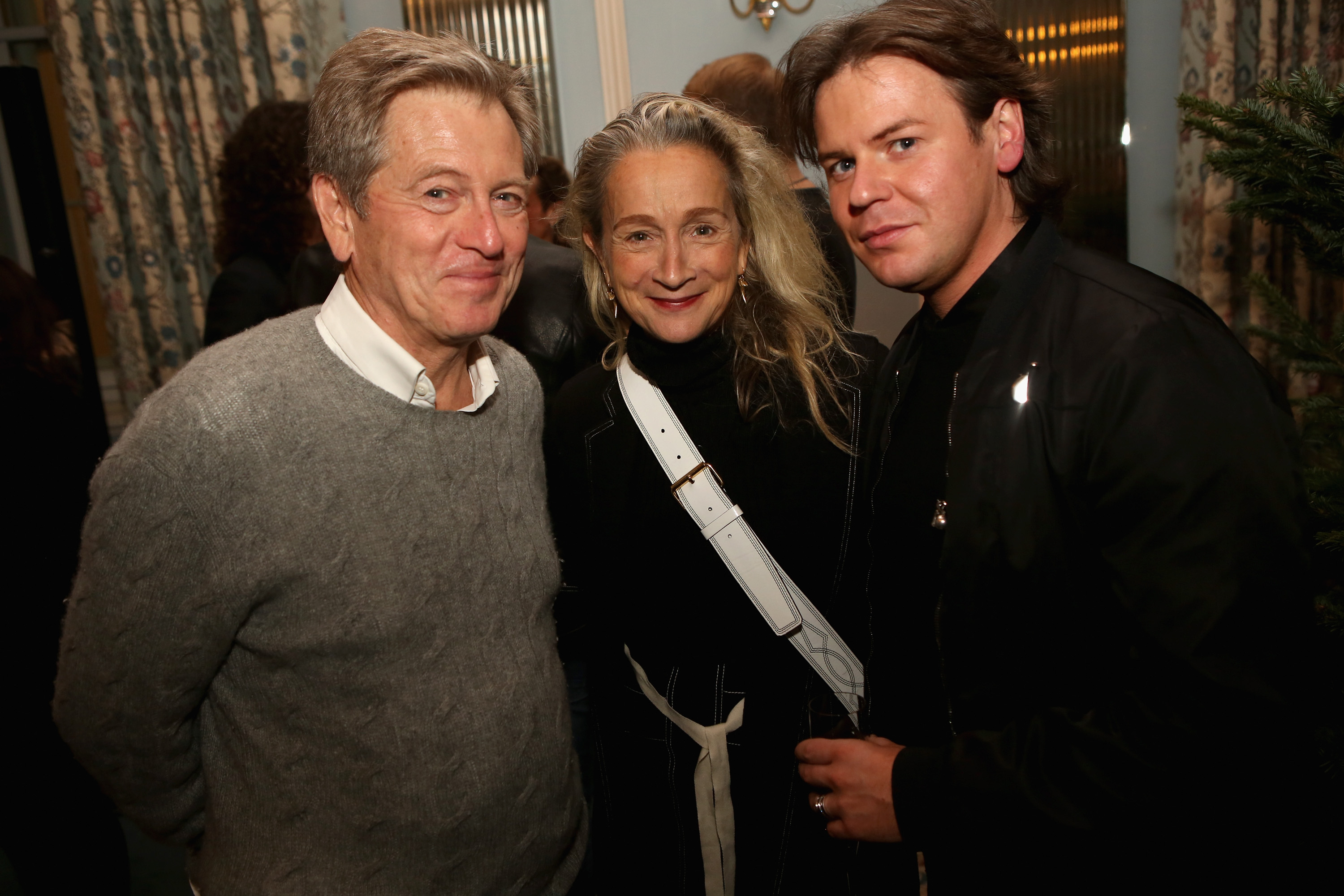 After 35 years at British Vogue, most recently as the fashion director, Lucinda Chambers was fired in a three-minute conversation. Naturally, the fashion insider was furious, so she aired some dirty laundry in a scathing and very candid blog post on Vestoj.
"I know [my photoshoots] weren't all good—some were crappy. The June cover with Alexa Chung in a stupid Michael Kors T-shirt is crap. He's a big advertiser so I knew why I had to do it. I knew it was cheesy when I was doing it, and I did it anyway," she said. Other burns included a takedown of the current team at Marni, a jab at Anna Wintour and a shocking admission: "Truth be told, I haven't read Vogue in years," she said.
The brutal blog post was apparently too much for British Vogue to handle; a disclosure on the top of the story now reads: "Following the original publication of this article, we've been contacted by lawyers on behalf of Conde Nast Limited and Edward Enninful OBE and have been requested to amend the interview. This request has now been granted."