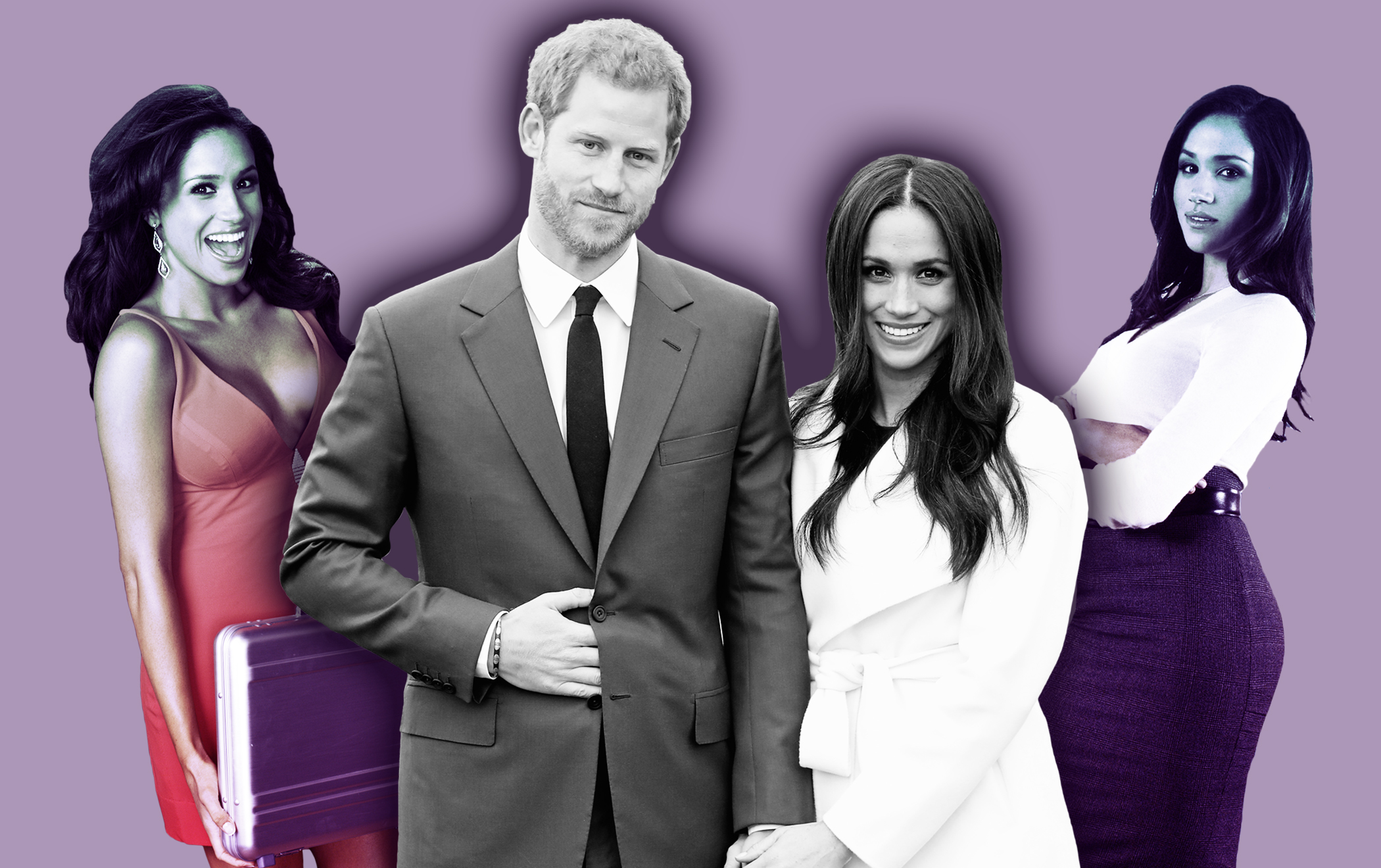 Perhaps you consider yourself a true royal expert, despite having never set foot in England—after all, you woke up at dawn for the last royal wedding and own at least one Queen Elizabeth bobblehead. Or maybe you can't tell Prince Harry and Ed Sheeran apart, but were drawn in when you saw how loved up the newly-engaged royal couple is. No matter what your level of expertise is, here's what you don't already know about the woman marrying Prince Harry.
1. Before she was an actress, she was a lifestyle blogger.
Markle might be best known for her role on Suits (other than her engagement to Prince Harry, of course), but she was previously deeply devoted to her lifestyle blog, The Tig (RIP). On the site and its coordinating Instagram, she posted about everything from elaborate avocado toast photos to personal snapshots from her travels abroad. The blogger advised on what to be for Halloween (she suggested a cat) and gave her follower's an insider's guide to the hidden gems of Williamsburg, proving she's a true basic. She left the world of beaming with swag bags behind forever when she shut down her blog in April 2017, leading to rumors that an engagement was imminent.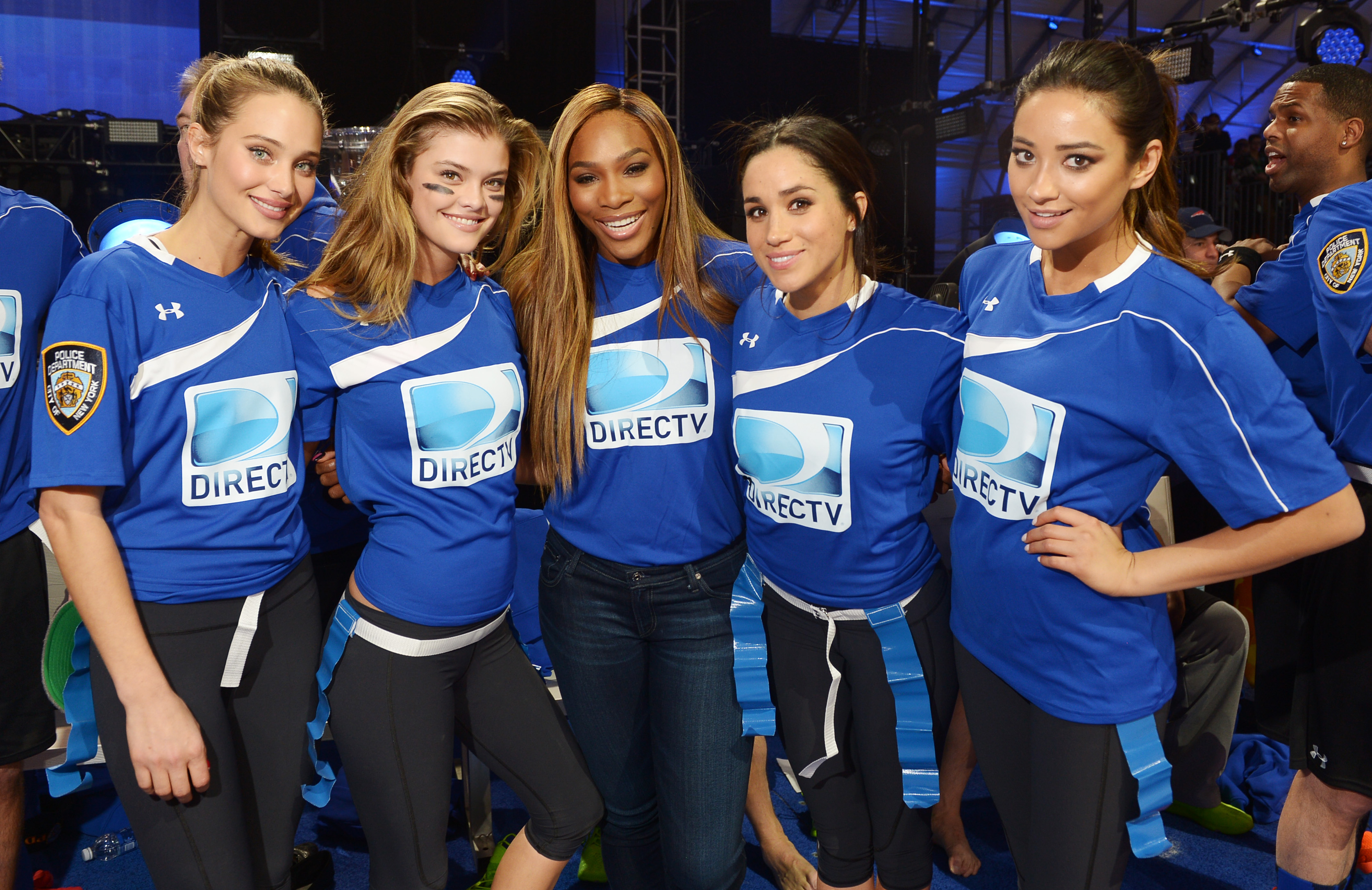 2. She grew up in the business. 
Her father was a lighting director on Married… with Children for a decade, so she grew up on the set of the show. Markle called the experience a "really funny and perverse place for a little girl in a Catholic school uniform to grow up" in an Esquire interview. Since her first foray into Hollywood stardom, she's made blink-and-you'll-miss-it appearances on Castle, The League, 90210 and CSI: NY.
3. Markle is a fitness fanatic.
Before Markle went almost silent on social media, she was open about her love for fitness, like any good lifestyle blogger. She's a devoted yogi who used to practice regularly with Toronto-based instructor Duncan Parviainen (although like Markle, he recently moved to be with "the love of his life"). If she still had her blog, she would certainly be documenting each of her pre-wedding sweat sessions. Instead, we'll have to rely on rumors about her fitness routine.
4. Pre-Prince Harry, she had 1 million Instagram followers.
While she rarely posts on the app anymore, she's now racked up 2.5 million followers. Before her brush with the royal family, her 'grams were still pretty A-list. She posed with friend Priyanka Chopra and showed off her philanthropic endeavors, including a meeting with Justin Trudeau. Of course, she also posted plenty of Pinterest quotes.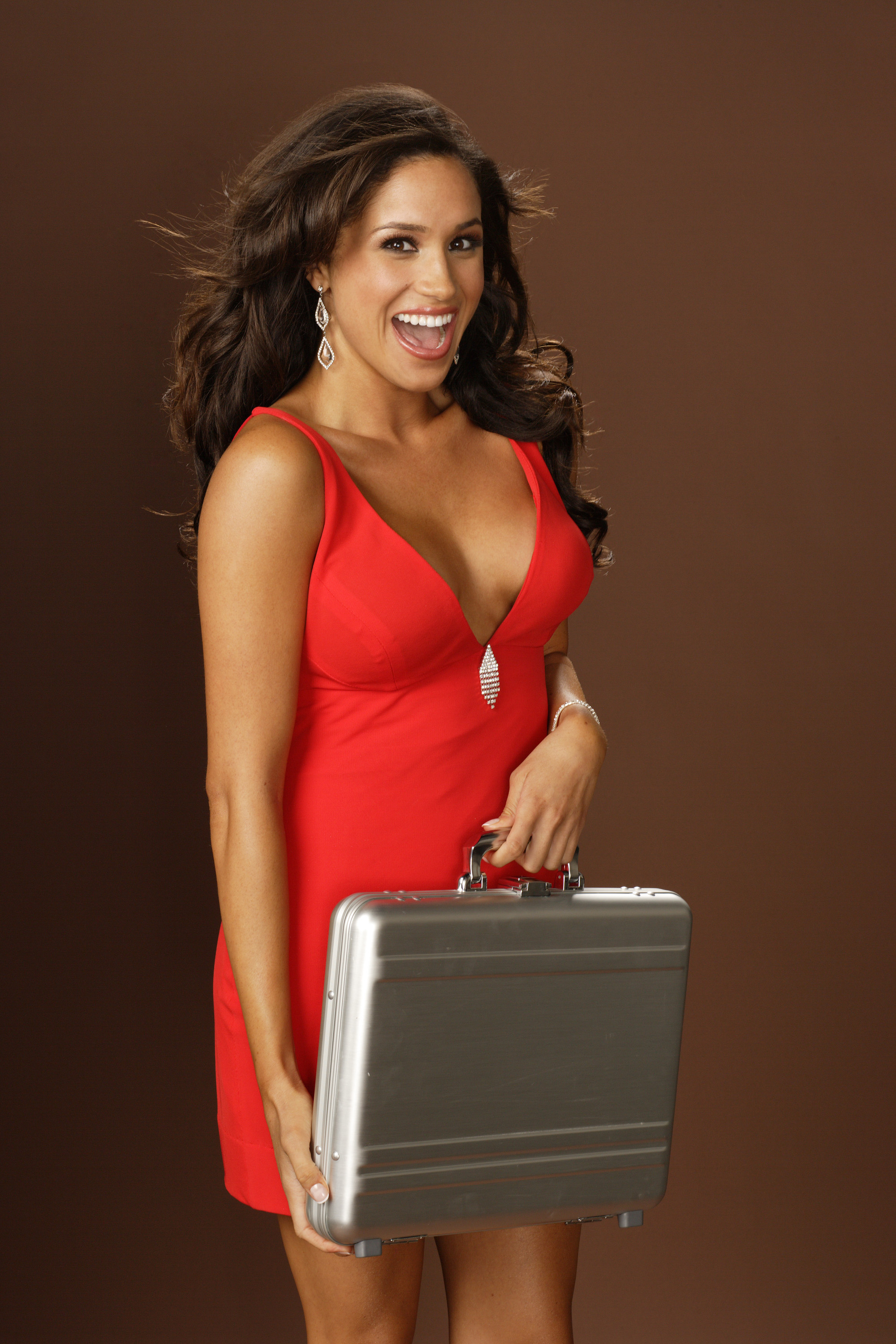 5. You might recognize her from Deal or No Deal. 
Markle wore a skintight spandex dress and carried the iconic briefcase for the regrettable TV appearance. Yes, the future member of the royal family has ties to Howie Mandel. "I went from working in the U.S. Embassy in Argentina to ending up on Deal. It's run the gamut," she told Esquire in 2013 about her career's evolution. "Definitely working on Deal or No Deal was a learning experience, and it helped me to understand what I would rather be doing." After attempting to change the subject, she described the experience as literally painful. "I would end up standing up there forever in these terribly uncomfortable and inexpensive five-inch heels just waiting for someone to pick my number so I could go and sit down."
6. She's a sorority girl. 
Markle graduated from Northwestern in 2003, where she majored in Communications and was a member of Kappa Kappa Gamma. While at school, she studied theatre and was invested in women's rights, a cause she's still passionate about. She returned to the campus in 2014 to promote Suits. "It's surreal being back because I haven't been back since I graduated, and as I am walking around I remember things like the schlep of getting to South Campus from up north," the KKG told North by Northwestern magazine when she visited.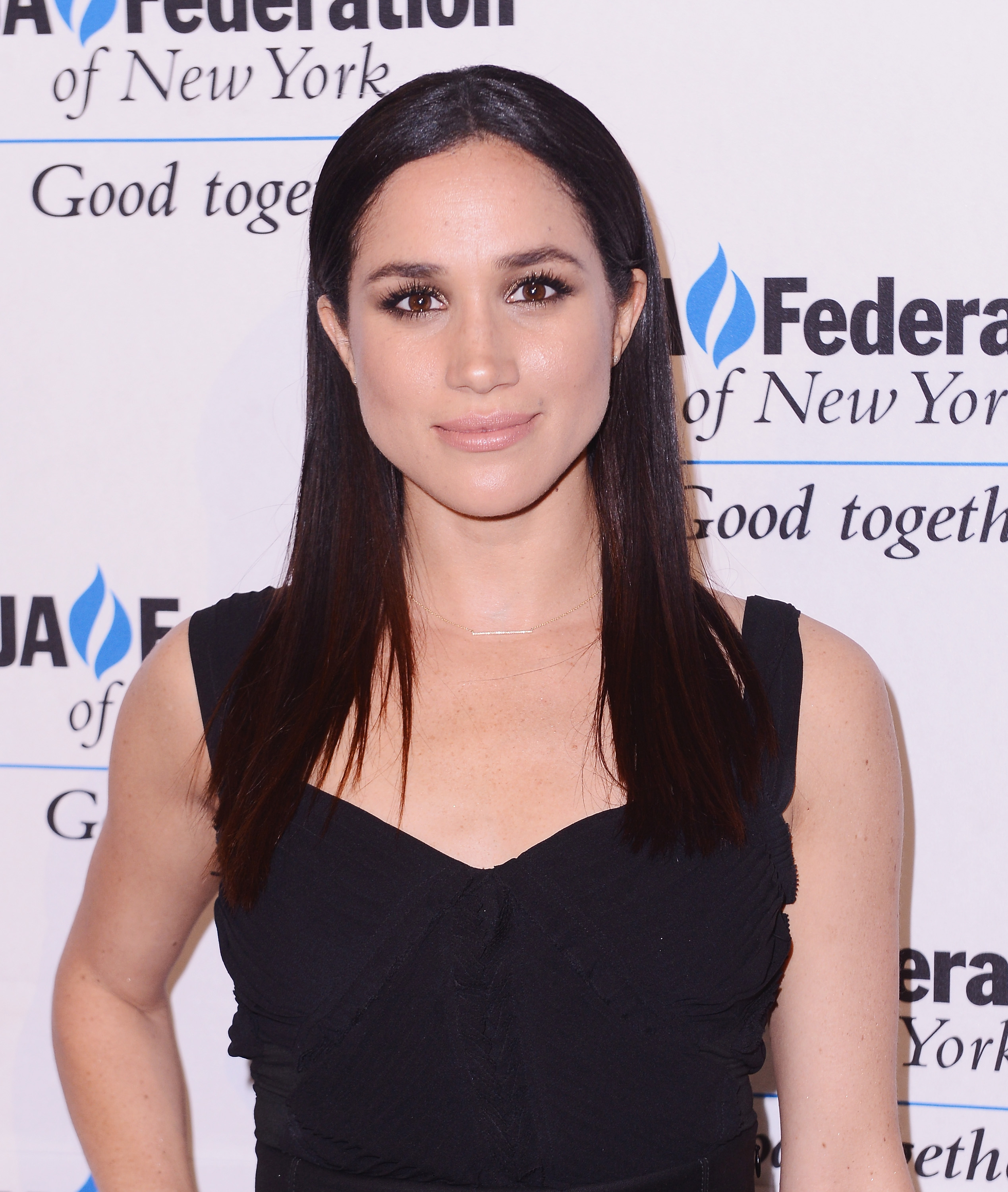 7. Ex-husband Trevor Engelson is working on a scripted show about her life.
Before linking up with PH, Markle was married in a Jewish ceremony to TV producer Trevor Engelson, whose most famous film to date is Remember Me, a 2010 flick that starred Robert Pattinson and garnered a 27 percent rating on Rotten Tomatoes. More recently, Engelson teamed up with Modern Family executive producer Danny Zuker and New Girl's Jake Kasdan to create a scripted show based on an American divorcee marrying into the royal family. Of course, it's completely fictional.
8. The 36-year-old is an unconventional royal. 
Markle, whose real name is Rachel, is three years older than Prince Harry, biracial, American, divorced and quite possibly just a little bit Jewish. While a publicist told The Forward "She is not Jewish," a spokesperson for Westminster Abbey said that they could be married within the Church of England despite Markle's "Jewish background," potentially referring to her ex. She might not have been born Jewish, but she certainly married into the faith when she and Engelson did the hora.
9. Half-sister Samantha Markle is writing a tell-all novel about growing up with a future royal.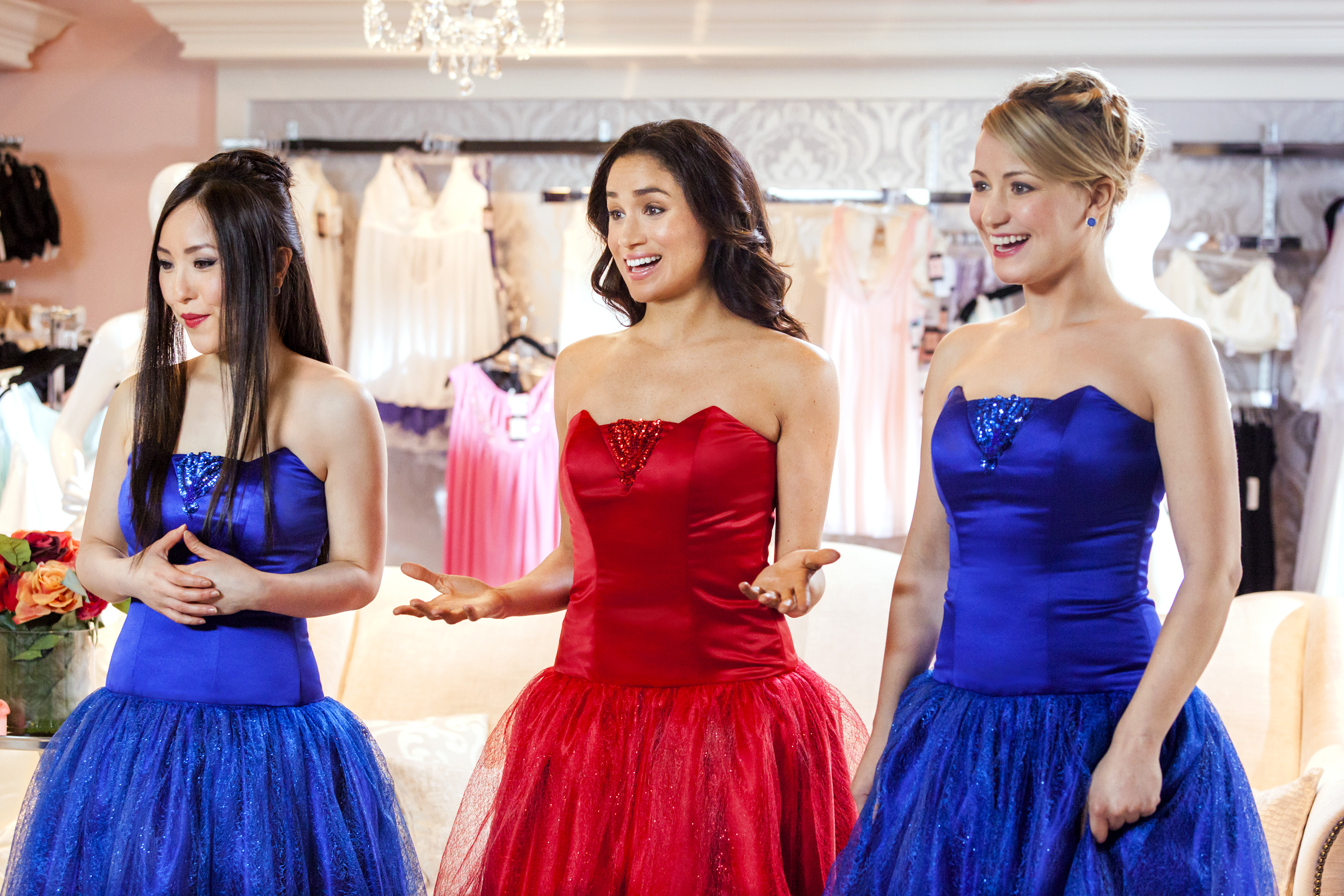 10. Hallmark movies are "heartwarming, affirming and validating" and what she watches at the end of a long day. 
Vulture discovered that before Markle was known for her work on Suits, she appeared in two Hallmark Channel movies. "There are so many women who are going to connect to this story of trying to find the balance of work and also relationships, and just trying to find love," she told the channel in an exclusive interview, calling the scripts "relatable," which they certainly are, if you're on your way to becoming an American princess. In 2014's When Sparks Fly, she played a Chicago journalist who's heart always remained with her small town love (played by Christopher Jacot, most famous for a six-episode arc as a teacher involved with a student on Degrassi: The Next Generation). Markle appeared in Dater's Handbook in 2016, where she played a woman trying to change the way she chooses relationships based on a checklist—and yes, Prince Harry would definitely get checks in every single category.