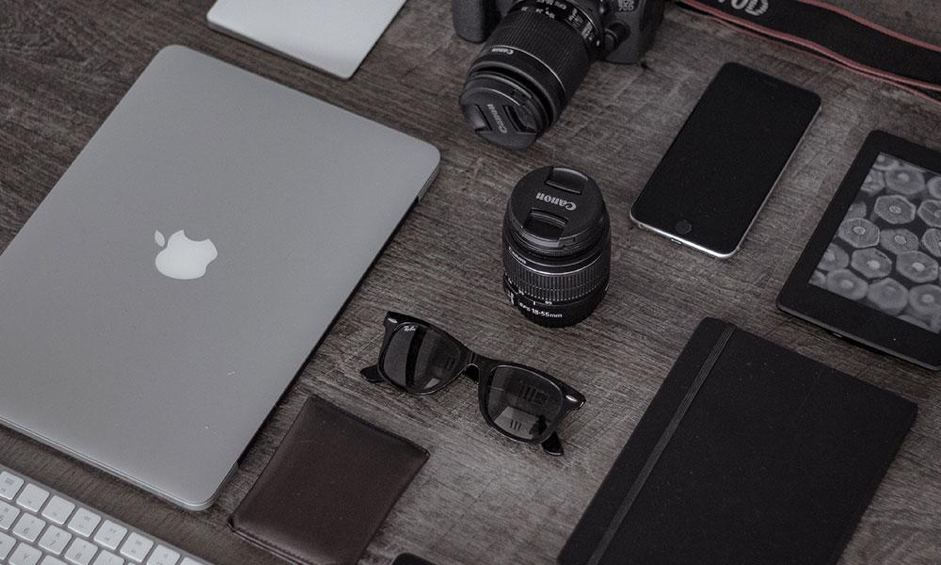 It doesn't matter if freelancing is your full time job or you do it as a side job or even as a hobby. Having the right equipment influences the quality and delivery time of your orders. Also, do not believe those who say that work and fun cannot be combined because they most surely can. I take freelancing seriously that is why I made this list of the must-have gadgets for freelancers.
Bose QuietComfort 35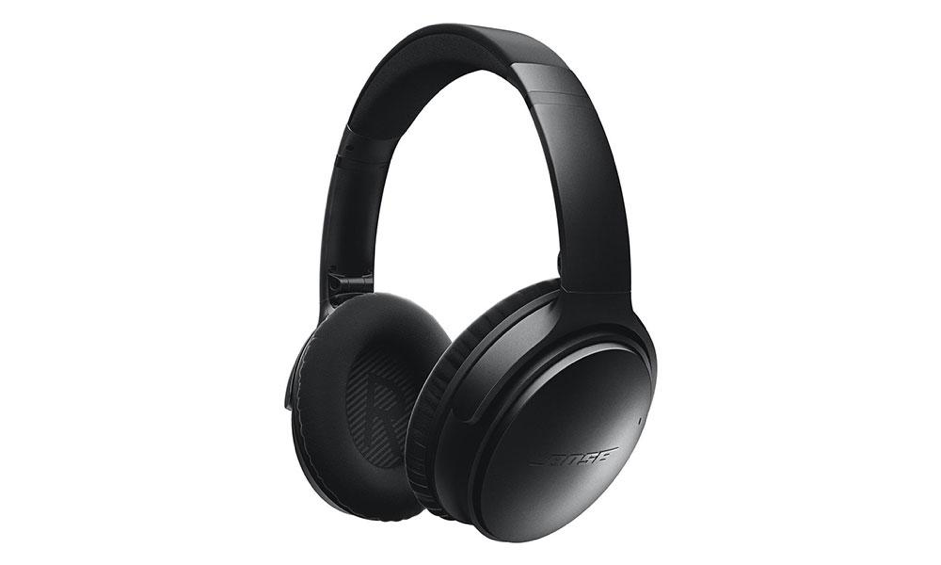 For the majority of people, background noise is a huge distractor, which as a result negatively influences their work. Especially if you are working with audio files, background noise is a deal breaker, sometimes even while using headphones. Also, the wires of the headphones are always in your way, making it uncomfortable to work. That is why wireless headphones solve the problem. These days, more and more smartphones are designed without the headphones jacks so soon the annoying wires can be history.
I recommend choosing Bose QuietComfort 35 wireless headphones which also blocks all the external noise. Other advantages this product offers is long battery life (up to 20 hours), and even when the battery is running out, a quick 15 min charge will give you an additional 2.5-hour use of the headphones. It is also possible to connect the headphones to several devices simultaneously and to access the apps that use Voice over Internet Protocol (VoIP), such as Skype or FaceTime.
If you are listening to music on your laptop, but you receive a call on your smartphone, the headphones allow you to take the call and will pause the music until you finish the call. It also comes with a free app which makes it easier to connect and switch between devices a lot easier.
Price starts at $329.95
Halo Board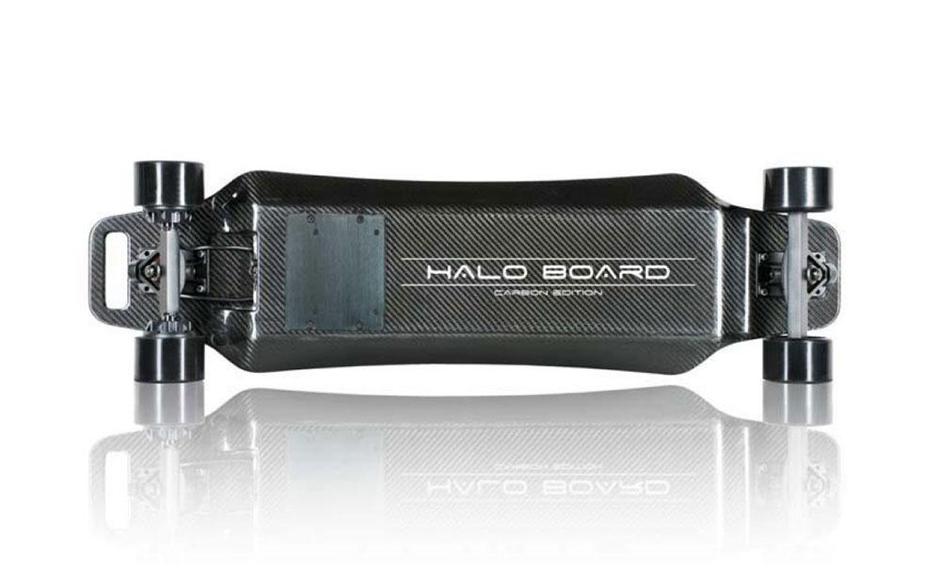 When having a busy schedule, you value the free time you have. The time spent in packed public transportation and traffic could be used valuable by reading a book or listening to some interesting podcasts. In the end, it is frustrating and seems like a waste of time. However, this issue can be solved if you choose to get around with a Halo Board.
Casey Neistat is a perfect example of how to save time using an electric skateboard while living in New York or other vast and busy city. The official Halo Board can reach the speed up to 22 mph, weighs only 14 lb, has a carbon fiber frame and a strong damage-resistant coating. It is considered to be the lightest and thinnest electric skateboard on the market.
Price starts at $1,197.00
Benq Photographer Monitor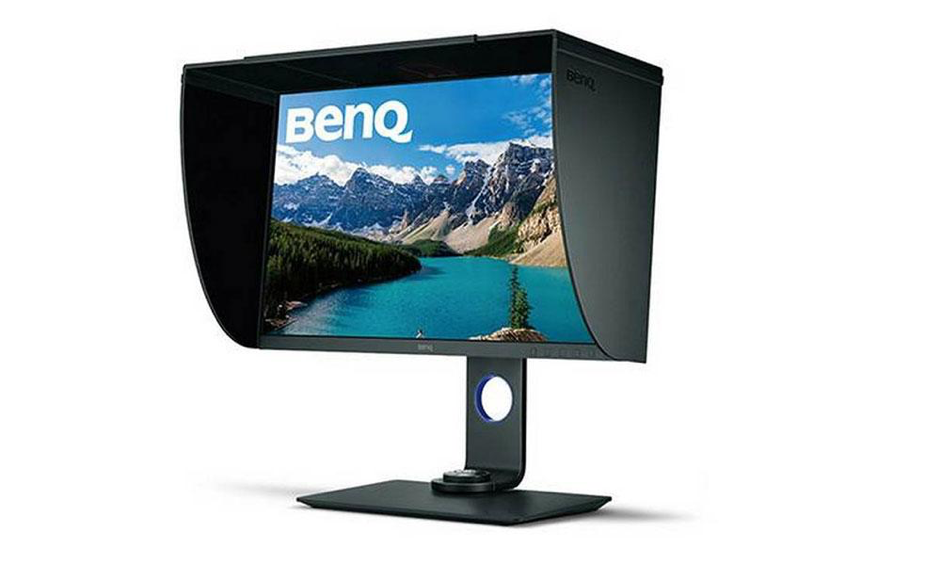 Owning a good screen makes working with design and pictures so much more enjoyable. The quality of the colors and images also significantly influences the final result of your product. To reach and deliver the best quality of their work, one should invest into having a good monitor to work with. I suggest 27″ Benq Photographer Monitor SW271. This extraordinary monitor brings the media quality to the next level. It not only supports HDR content but offers 4K UHD Resolution and 99% Adobe RGB Color Space With IPS technology. It gives you the highest quality clarity of all details and textures on a 10-bit panel. It's a perfect choice for any designer, photographer or even developer.
Price starts at $1,099.00
SanDisk Extreme PRO
Having regularly change your memory cards because they get full, getting confused what information is in which memory card and losing the full memory cards is indeed frustrating.
Having everything you need on one memory card and easily accessible would make everything so much more comfortable and nowadays it is possible. SanDisk Extreme PRO Solid State Drives, memory cards which offer storage from 240 GB in one card up to 960 GB in their biggest card. These cards provide quiet and cool operation, pro-level read and write speeds, loading graphics-intensive applications extremely fast with the innovative nCache™ Pro technology which helps to deliver the consistent and high performance.
Price starts at $199.99
Laptop Power Bank
It is nice to be flexible and not dependable in finding an outlet to charge your laptop so you could be able to work. If you suddenly have the inspiration to work, but you want to stay outside to enjoy the weather at the same time a power bank for your laptop would be convenient.
The Maxoak Company's Laptop power bank K2 offers six different outputs: one 20V/3A, one 12V/2.5A, two 5V/2.1A and two 5V/1A outputs so that you could charge several devices simultaneously. When fully charged, the power bank offers the capacity of 50000mAh/185Wh. The gadget is also of a small size which is only 20.6cm x 13.5cm x 3.3 cm and weighs just 1.26kg. When ordering it comes with 14 different kinds of connectors for most of the popular laptops.
Price starts at $135.99
Bobby Backpack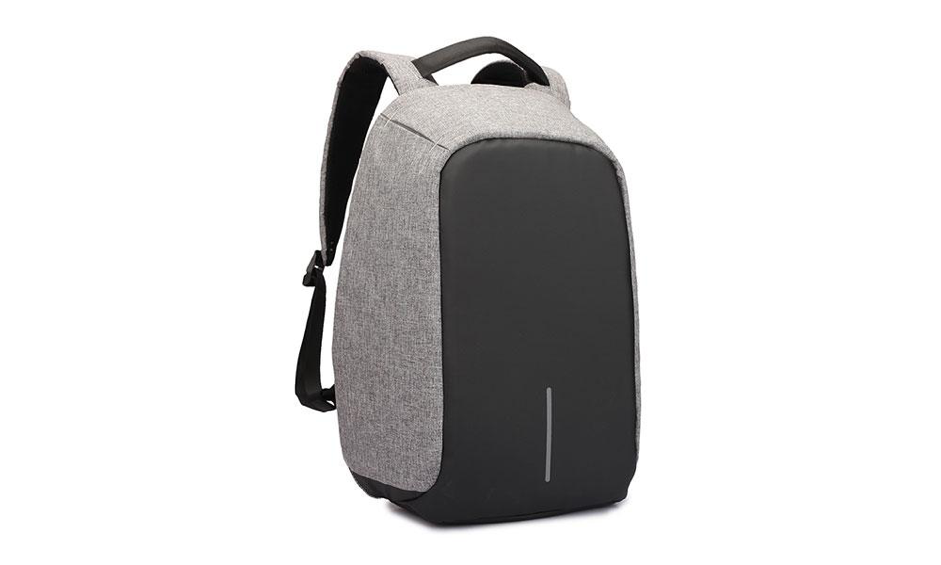 Over 400.000 pickpocket incidents occur worldwide every day. Theft can happen anywhere and anytime, and no single person can be 100% sure that he is safe and won't be a victim of it. That is why it is important to do your best to prevent to have your equipment and work stolen as much as possible.
Bobby by XDDesign is the best anti-theft backpack that I could recommend. It offers such features as a hidden zipper, secret pockets, and a cut-proof material. Besides being super safe, it is also very convenient and offers additional features such as luggage strap, USB charging port, weight balance, water-repellent fabric and illuminating safety strips.
Price starts at $89.95
Halo Drone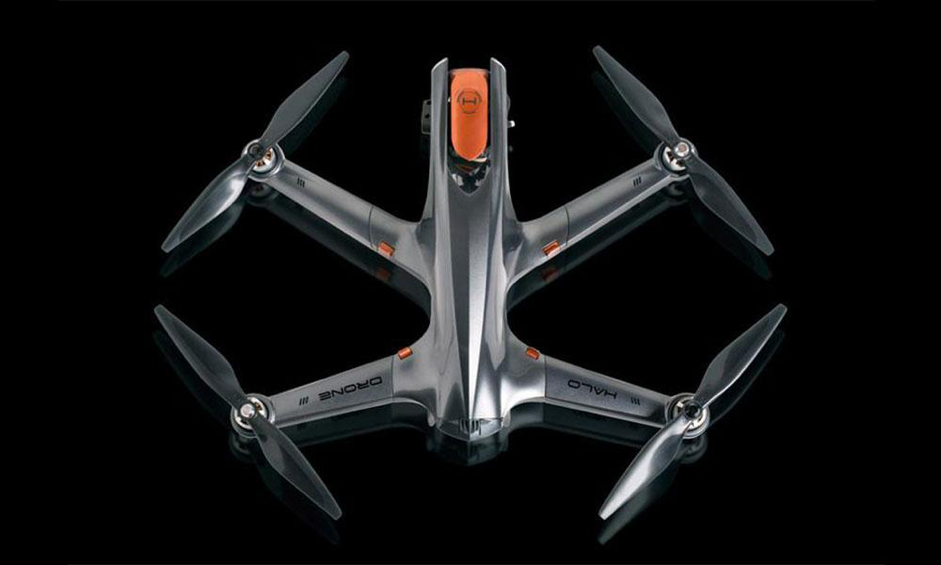 Improving your picture taking techniques and finding new approaches is meaningful and enjoyable for every photographer. Sometimes it is important to try other than conventional ways of doing things. This is where drones, small toy-like devices revolutionize the field of photography as I already covered in the article written last month.
A few weeks ago I had a chance to try new a toy – Halo drone. Halo drone is the device that lets you fly and snap the perfect image. Some of the features that this drone offers are smooth gimbal focus, simple control- automatically take off, land, and return home with a press of a button, speed up to 45 mph, detachable camera, auto flight function, and compact design. It's a perfect fit for every drone fan or professional photographer.
Price starts at $797.00
Fujifilm X100F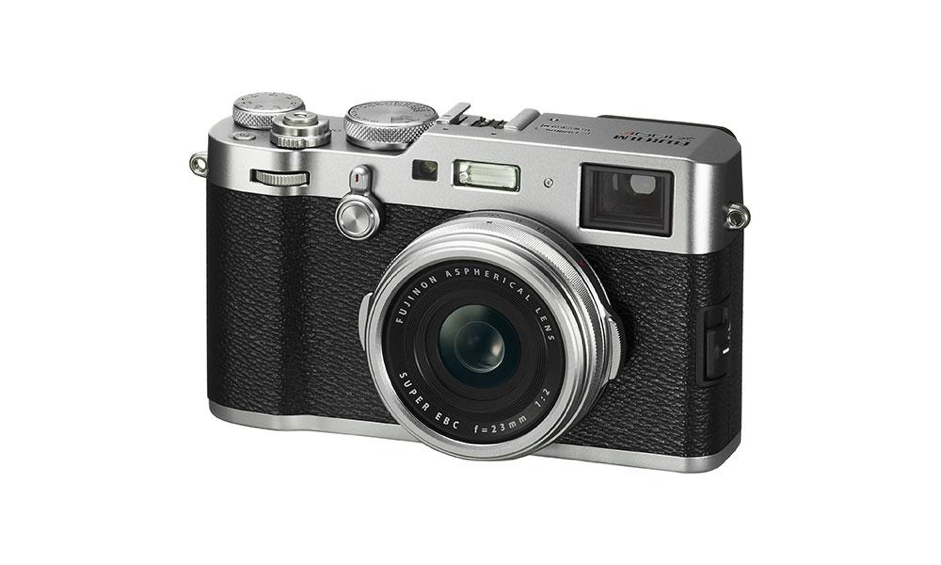 Powerful pictures can create a significant impact, and their quality is one of the most critical factors. It is frustrating when the camera you use doesn't convey the real view. I would suggest trying the FUJIFILM X100F which has the 24.3MP X-Trans CMOS III, an APS-C sensor with no low-pass filter boasting the highest performance in the history of the X Series.
This camera has the high- speed image processing engine which allows it to deliver best color reproductions and tone gradation in both stills and videos with low noise and high ISO sensitivity.
Price starts at $1,299.95
Harman Kardon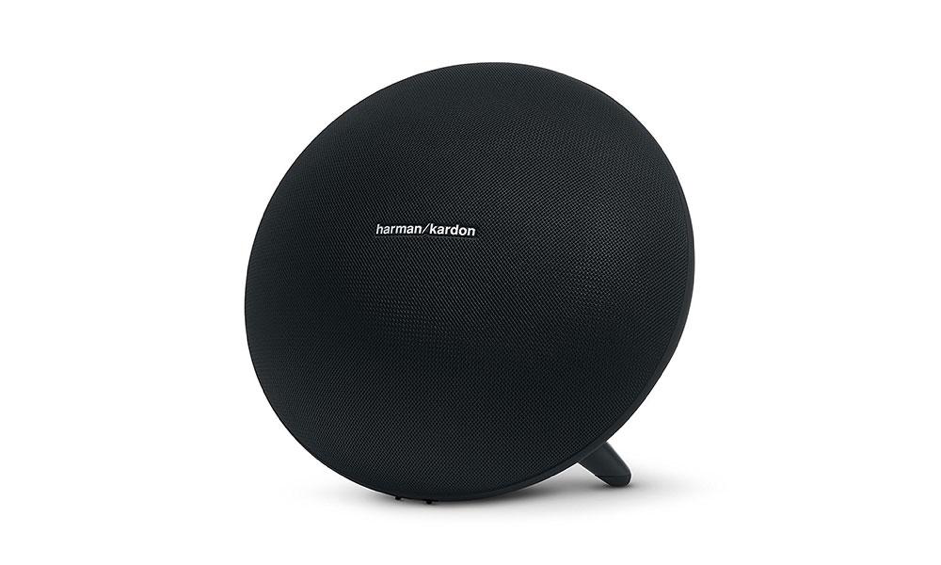 Most of the people like to listen to their favorite songs loud. But not all of them have good quality and powerful speakers. For that, you need a good audio, one of the best choices is wireless speakers.
My personal choice is Harman Kardon Onyx Studio 4 high-quality portable Bluetooth speaker.
The device can connect to two devices at the same time and take turns playing audios with 8 hours of battery life. It also has a built-in microphone which allows you to access Siri or Google with one button press.
Price starts at $449.45
Fitbit Ionic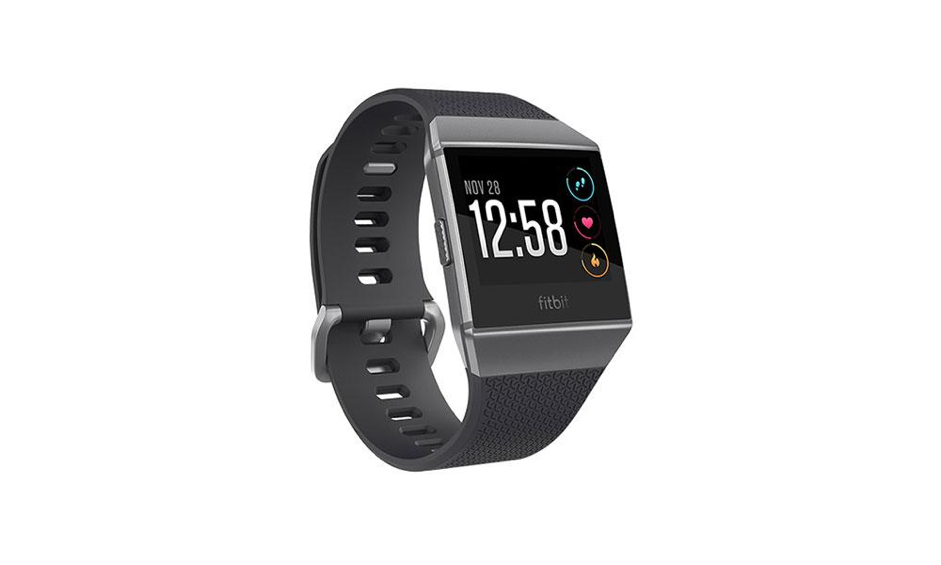 Tracking one's fitness performance, eating and sleeping habits result in a healthier and happier lifestyle. It might seem hard to track all of these things simultaneously. Fitbit Ionic watch does almost all of it for you.
This watch provides a motivating timepiece packed with fitness guidance, health insights, music storage, apps and much more. This watch has a battery which lasts for four days, as well as an automatic in-built heart rate tracker. It also automatically records selected activities and provides smartphone notifications which are synced via Bluetooth.
Price starts at $299.99
Nox Sleep Light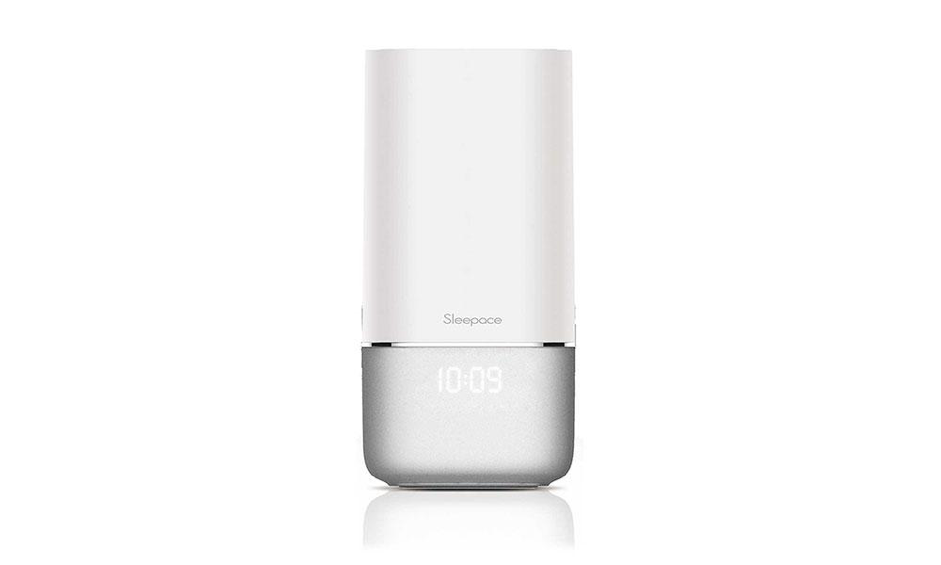 Some people feel tired throughout the day and might not have a reason to be. Bad quality night sleep might be one of the reasons. You might sleep sufficient amount of hours, but if the quality is terrible, you could feel even more tired once you wake up.
The Nox Sleep Light is here to contribute to a better quality of your sleep. This device will help you fall asleep quickly with soothing light and sound and wake up naturally with its smart alarm. Nox is designed to adapt to your personal body clock and positively impact your sleeping conditions. Soothing sounds are played to help you fall asleep and with the help of the Sleepace App detects when you fall asleep and tell the device to turn them off. The implemented light technology can raise the secretion of melatonin, which positively affects your skin and your overall feelings.
Price starts at $119.00
Muse
Living in a busy environment and having fast-paced and thoroughly planned days sometimes leaves time for relaxing and reflexion behind. It is essential for everyone to have time to relax and treat one's body and soul, otherwise, a burnout is inevitable.
With Muse, the brain sensing headband track how your mind works and wonders. This headband helps you to disconnect from everyday stress and enables you to meditate by guiding you through changing sounds of weather based on the real-time state of your brain.
Muse is a brain fitness tool which measures brain signals similarly to how a heart rate tracker monitors your heartbeat. It has seven calibrated sensors: 2 on the forehead, 2 behind the ears plus 3 reference sensors. Scientifically, meditation has been proven to reduce stress, depression, and anxiety improving one's focus, performance and general quality of life.
Price starts at $299.00
Huawei Mate 10 Pro
Nowadays smartphones are the can-do devices. They are the mini laptops, cameras and with internet connection almost anything you want them to be. Staying connected, easily reachable and knowing that your smartphone won't fail on you gives you a specific sensation of security.
I know that all the people are now talking only about iPhone X. But the new Huawei Mate 10 Pro offers you the ultimate performance too. With the inbuilt world's first Kirin AI processor which brings you a faster, stronger, and seamless smartphone experience. It also offers the HDR 10 technology for a better viewing experience, new Leica Dual Camera (f/1.6 Aperture), long battery life with smart power management (4000 mAh) and is waterproof.
Price starts at $799.00
Take your freelancing to the next level with these gadgets and improve the quality of your performance. Your work can be even better—there is always space for improvement.
Justas Markus is the Founder and CEO of Just&Tom and JustasMarkus.com. He is a passionate traveler and blogger at Entrepreneur.com, Observer.com, Business.com, Influencive.com and others.