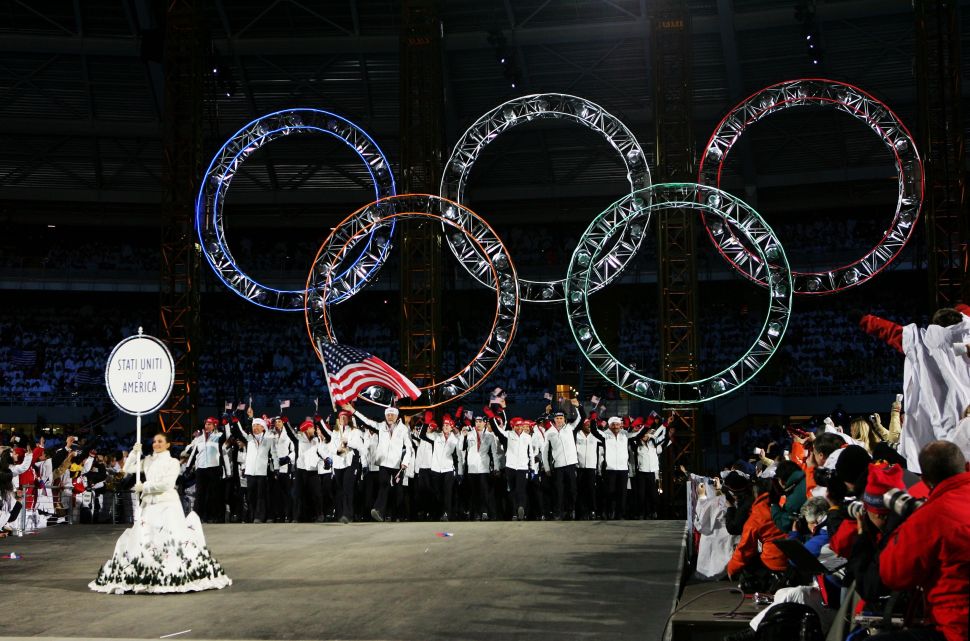 The word is out from America's UN Representative Nikki Haley that the U.S. is considering keeping its athletes away from the 2018 Winter Olympics in Pyeongchang, South Korea. Like the controversial American boycott of the 1980 Olympics in Moscow, any short-term approval for such a decision is likely to lead to long-term unpopularity among the public, resentment among athletes and our allies and have no effect upon any possible foreign policy objectives sought, as the evidence will show.
Comparing the 2018 Winter Olympics to the 1980 Summer Olympic Boycott
U.S. Ambassador to the United Nations Nikki Haley said earlier this month on Fox News that it is "an open question" whether the U.S. Olympic athletes will compete in South Korea, citing tension with the North Koreans over nuclear weapons and missile tests. In addition to covering Haley's notes, USA Today reported that France was making similar considerations over security. The White House has since clarified that the U.S. does not intend to pull out of the 2018 games, but the discussion raised the question of what a boycott might achieve.
Tensions between the U.S. and another communist country led to a prior Olympic boycott. Back in 1980, President Jimmy Carter announced on Meet the Press that he had informed the U.S. Olympic Committee the United States would boycott the Summer Olympics in Moscow unless the Soviet Red Army withdrew from Afghanistan. Carter insisted that the games be moved, postponed or canceled.
Key Olympic figures argued that it would be logistically impossible to move the Olympics from Moscow. Fears emerged that if the event was canceled, another one may not be held (many African nations chose to boycott the 1976 games in Montreal over New Zealand being allowed to play after defying an international ban against competition in South Africa). And there were fears, later realized, of Soviet retaliation with a Russian and East European boycott of the 1984 Olympics in Los Angeles. It seemed the games, designed to halt international tensions, were only exacerbating them.
Even fellow Democrat Ted Kennedy, a Massachusetts Senator and competitor for the presidency, argued on ABC's now defunct news program Issues and Answers that "I will support a boycott of the Olympics, but I want to make clear that the [grain] embargo and boycott are basically symbols and they are not an effective substitute for foreign policy."
From Public Opinion Boost To Public Relations Nightmare
When it comes to support for pulling U.S. athletes out of the games, there is likely to be a surge of support due to the unpopular nature of the foe; in both cases, there's a communist country in the mix. But support for such a move is likely to wane as people consider the implications of skipping an event designed to promote peace.
Initially, the anti-communist nature of the 1980 boycott appealed to Congress. According to the State Department, the measure supporting the Moscow Olympic boycott passed the House of Representatives easily by a margin of 386 to 12. It was a similar story in the Senate, where another non-binding bill was backed 88 to 4.
In the court of public opinion, support for the boycott fell dramatically from more than 85 percent to 49 percent, as Nicholas Evan Sarantes noted in his book Dropping the Torch. This is because people began to not only realize the futility of the measure to sway the Soviets into abandoning Afghanistan, but also to sympathize with the athletes who had trained so hard and sacrificed so much only to be the real victims of the boycott.
There were even tensions in the Carter Administration about what to do, as Politico reported in a 2014 feature. While National Security Adviser Zbigniew Brzezinski (an anticommunist hawk) and Vice President Walter Mondate were cheerleaders for the proposal, it was not well received by the more diplomatic Secretary of State Cyrus Vance. CIA Director Admiral Stansfield Turner went on record as saying the boycott would have little financial impact on Moscow, nor would they force the Soviets from Afghanistan. Many of our allies came to the same conclusion, and chose to participate anyway, including Margaret Thatcher's United Kingdom. Many who stayed away did so out of financial hardship, not political opposition. Only Islamic countries by-and-large joined the boycott.
Hurting Athletes and Ties to Allies
Today, the tensions on the Korean Peninsula have really put an economic squeeze on our South Korean ally, who worked hard to get the 2018 Winter Games, and may face a financial calamity if few athletes and fans show up. NBC has reported that ticket sales have been pretty sluggish internationally, especially in South Korea, with the international tensions cited as a likely culprit.
France may agree with the boycott, but few others are likely to do so, seeing how skipping the Winter Olympics in 2018 will only hurt South Korea, an ally, as well as athletes.
Back in 1980, a number of athletes spoke out against the boycott. "I think it should be up to the individual," cross-country runner Margaret Groos, told Runners World. "I don't like having my livelihood wasted," added Garry Bjorklund. "And that's what I feel they're doing. I've run 17,000 miles since the '76 Games in preparation for 1980." Runner Carl Hatfield pointed out "the Olympics is one of the few events that's conflict-free. It's a step in a positive direction. Take away that step and you're further down that continuum that leads to war."
In fact, the Carter Administration employed Muhammad Ali to rally world support for the boycott back in 1980, according to Politico. But even he eventually turned against the idea. And ugly threats of passport seizures were issued against American athletes who wanted to defy the boycott and compete, Politico contends.
Short-Term Security and Long-Term Solution?
Of course, the greatest concern is that North Korea could still disrupt the Winter Olympics in South Korea with its bellicose posturing, and maybe an intimidating missile or bomb test nearby, to get attention and scare those in the Olympic Village. But there's a solution that new South Korean President Moon Jae-in has to make the Winter Games a lot more peaceful, which involves postponing or canceling the annual winter drills (a pair known as "Foal Eagle" and "Key Resolve") between the Americans and South Korean troops, which is something the North Koreans have cited as a step toward freezing their nuclear and missile program.
According to NBC News, "The North has offered to freeze its nuclear and missile programs in exchange for the U.S. and South Korea halting these drills, which it sees as a rehearsal for an invasion. Russia and China also back what they call a 'dual suspension' solution to the standoff." With Russia and China on board, it should increase chances for Pyongyang to honor the deal.
"If North Korea stops its provocations leading up to the Pyeongchang Olympics, it will greatly help in holding a safe Olympics," President Moon Jae-in told NBC in an interview. "Also, it will help in creating conducive atmosphere towards inter-Korean as well as U.S.-North Korean dialogue."
Keeping America out of the 2018 Winter Olympics will be just as ineffective as the 1980 Summer Olympics boycott was. It will hurt a valued ally and also hand their enemy North Korea a win as fewer folks attend the game, showing the value of nuclear and missile intimidation. Moreover, any patriotic burst from pulling out is like to be short-term, as the public considers the terrible priced paid by hard-working athletes. Plus, there's an opportunity to make some real progress in reducing international tensions, if we take up the South Koreans on their offer.
John A. Tures is a professor of political science at LaGrange College in LaGrange, Georgia. He can be reached at jtures@lagrange.edu. His Twitter account is JohnTures2.