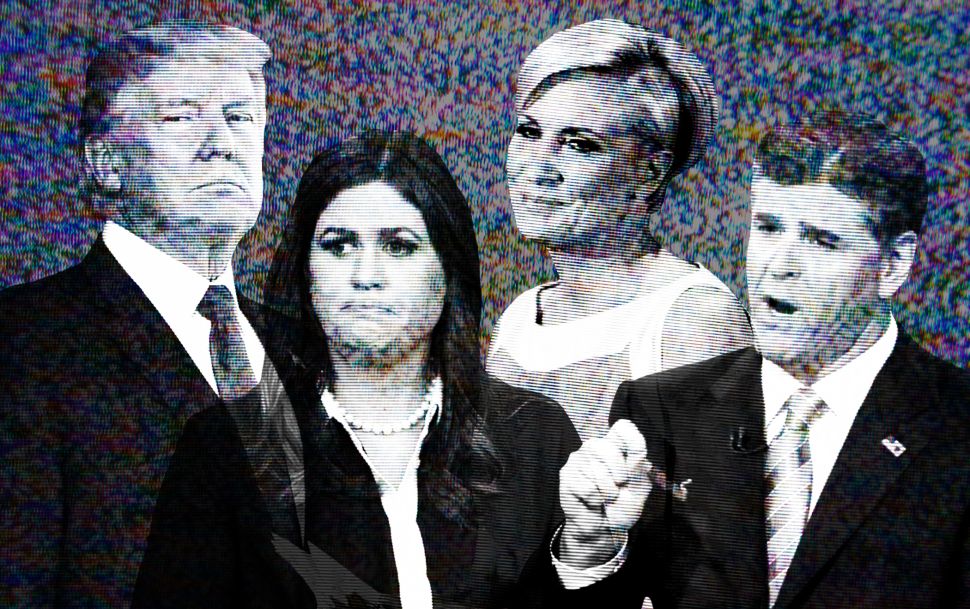 In early February of this lively but dying year in TV news, Bill O'Reilly of Fox News Channel still ruled the right-wing roost. He interviewed President Donald Trump before the Super Bowl.
"We've got a lot of killers," Trump said of the United States. "What, you think our country's innocent?"
For perhaps the only time in his career, O'Reilly went momentarily speechless. An old pal of Trump's from New York, O'Reilly had access to the boss. He was a big shot at the very top of his world.
Two months later, on vacation in Rome, O'Reilly shook hands with the Pope. But upon his return from the Vatican, O'Reilly's network excommunicated him.
Even with his high ratings, Fox couldn't forgive all those allegations of sexual harassment against O'Reilly, what with the payoffs to the survivors and the advertising boycott. His boss and protector, Roger Ailes, was fired the year before for similar offenses; Ailes died in 2017.
By October, O'Reilly was reduced to asking and answering bitter rhetorical questions on his internet podcast.
"Am I mad at God?" O'Reilly asked. "Yes, I'm mad at Him."
O'Reilly's ouster was the first big rumble of 2017 in the TV news world that is increasingly dominated by cable. Several other celebrated men in broadcast media lost their power and their glory amid a wider cultural rebellion by females against males who exploit women sexually.
Other fallen angels in this category included Charlie Rose of CBS, PBS and Bloomberg; Matt Lauer, of NBC's Today show; Michael Oreskes of National Public Radio; Eric Bolling of Fox; and Mark Halperin of MSNBC's Morning Joe.
Ironically, one of the people who replaced the deeply religious O'Reilly in prime time on Fox was Laura Ingraham, who brought her neo-Church Lady shtick to the 10 p.m. hour. (In December, Ingraham featured Christmas carols from singing nuns).
The less-holy Tucker Carlson took over O'Reilly's 8 p.m. slot. (And where have you gone, former comedian Dennis Miller?) For those who remember Firing Line, Carlson is the cartoon version of William F. Buckley.
In addition, the first year of the Reign of Trump provided much material for comedians and some of the sketches on NBC's Saturday Night Live were brilliant.
Alec Baldwin's impressions of the proudly ignorant president defined Trump's cocksure blend of buffoonery and scary-clown menace—a deadly demagogue with a long red necktie, an orange face and yellow hair. The "blue-collar billionaire" likes to eat Big Macs from McDonald's. He looks like the blowzy older brother of Ronald himself.
Cast member Kate McKinnon displayed versatility and virtuosity while playing Trump counselor Kellyanne Conway (as a stalker of CNN's Jake Tapper) and Attorney General Jeff Sessions (as a man/possum with a long tail).
Special guest Melissa McCarthy created a sensational spoof of hapless then-Press Secretary Sean Spicer as a screeching child running down reporters with his lectern.
Along with O'Reilly, another fallen TV star was Megyn Kelly, once the celebrity news actress of Fox's 9 p.m. hour. She moved to NBC, where she interviewed Russian President Vladimir Putin, who ridiculed Kelly's legitimate questions about American sanctions, Russian espionage, and why so many of his enemies end up so dead.
"What are you talking about?" asked Putin, who sighed, smirked and wagged a finger. "Do you even understand what you're saying?" After her series of mediocre Sunday night specials, Kelly started an awkward weekday morning Today hour on NBC that took her away from her former Fox comfort zone of race-baiting.
There might be hope for her. In mid-December, amid the "Me Too" uproar from sexual harassment victims, Kelly interviewed four women who said they were mistreated by Trump.
In that Kelly's departure from Fox closely followed her tiff with Trump during the 2016 presidential debates, she might have a score to settle. When Kelly questioned Trump about his filthy talk about women, Trump implied that Kelly must have been in a bad mood due to her menstrual period. Morning shows draw women viewers. She may have found her traction.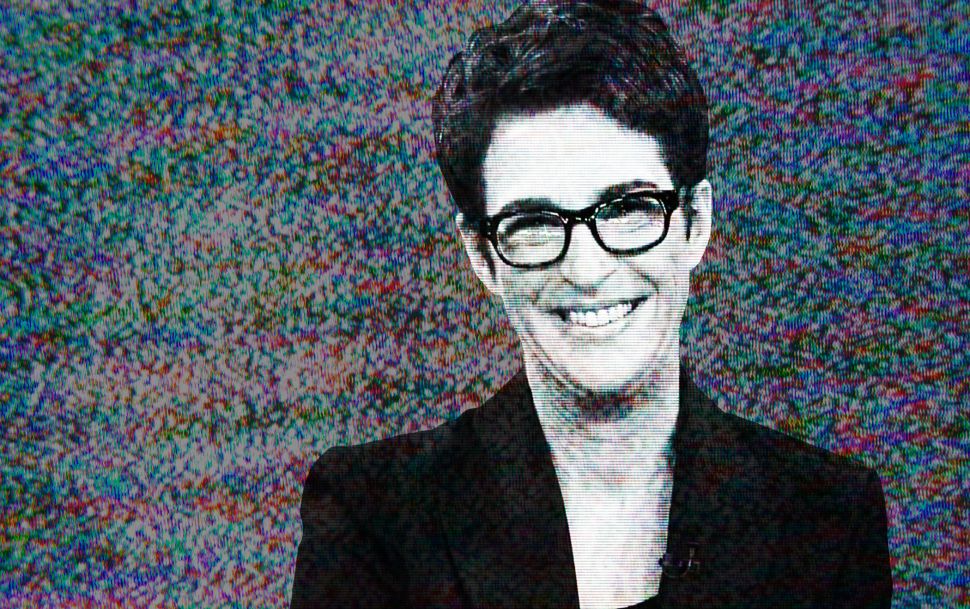 A different female anchor who had a much better year was Rachel Maddow, the liberal star at progressive MSNBC. Her show led all cable news ratings for a quarter of the year and now holds second opposite Fox's Sean Hannity in the 9 p.m. hour.
True, Maddow over-hyped a less-than-sensational scoop about Trump tax records. But it was accurate, and she also consistently reported and analyzed well-sourced facts in a measured tone with credit to those reporting them first.
With clarity and a wide perspective of the "Russia-Russia-Russia" web and how those strands ensnared the Trump gang, Maddow consistently offered what Carl Bernstein often calls the best obtainable version of the truth. If only she would stop talking sideways in her over-indulgent scripts and get right quick to the point.
Her main opponent, Hannity, elevated his status as America's leading Trump fluffer and salvaged some of the O'Reilly audience by moving up to 9 p.m. and going live again. Hannity got extensive access to his hero, Mis-tah Trump, including private and personal phone calls from the White House after shows.
Hannity earned it. He sat on stage with Trump at an Air National Guard base in October in Pennsylvania and led the crowd in call-and-response cheers.
"What was your answer on the media?" Hannity asked the Trump-supporting audience.
"Boooooo!" replied the mob.
Trump beamed.
"I'm so proud of you," Trump told Hannity.
Other opinions differed. The veteran broadcaster Ted Koppel on CBS Sunday Morning told Hannity "You're cynical… You have attracted people who are determined that ideology is more important than facts."
And on SNL, comedian Pete Davidson said, "Of course, the king of Trump supporters is Sean Hannity. He looks like a thumb, which explains why he's so far up Trump's ass."
Trump, who urged challenges to NBC's "license" and may menace CNN's business dealings with antitrust weapons, called the news media "the enemy of the American people" and any story he didn't like "Fake News." Hannity constantly says "Journalism is dead."
There are heroes against villains in Trumpland and friends against enemies, according to the New York Times, which also reported recently that Trump watches as much as eight hours of cable TV news each day.
Among Trump's chief enemies in this show-biz version of journalism are Joe Scarborough and Mika Brzezinski of Morning Joe on MSNBC. They often question Trump's sanity.
Trump referred to them as "Crazy Mika and Psycho Joe." (They are engaged to be married and Trump probably won't be invited). Trump loves to insult people with demeaning nicknames.
Among other lies, Trump tweeted that Brzezinski was "bleeding badly from a face lift" when he saw them around New Year's Eve at his millionaires' club in Florida. (He seems to have this thing for women and blood).
Alas, another Trump critic fell to the cable guillotine, figuratively speaking, and fake blood was honestly involved. Executed was comedian Kathy Griffin, who will no longer host the CNN New Year's Eve special with Anderson Cooper.
Griffin got dumped for a photo shoot in which she pretended to decapitate Trump in the manner of ISIS. Griffin's pairing with Cooper had become a consistently hilarious escape from what is traditionally one of TV's worst nights. Andy Cohen will replace her.
Also missing in action—and sorely missed—is Fox commentator Charles Krauthammer, off in recent months for medical reasons. Along with news anchor Shepard Smith and commentator Chris Stirewalt, Krauthammer provides Fox with fairness, balance and intellectual honesty that is alarmingly lacking much of the time at the propaganda factory.
For unbalanced segments, a frequent, friendly Fox guest was Conway, Trump's counselor and mouthpiece who can and will talk for more than three uninterrupted minutes on Fox. She also argues a lot on CNN. Conway coined the phrase "alternative facts" when scolding Chuck Todd on NBC's Meet the Press.
This came after Spicer angrily defended Trump's delusional boast of a record crowd at his inauguration.
Spicer's replacement, Sarah Huckabee Sanders, seems to understand how Trump, a former star of "reality" television, scripts his administration like a daily soap opera. In the press room, she plays the role of the mean substitute teacher.
Shortly before Thanksgiving, Sanders treated the reporters like schoolchildren. She demanded they tell her what they were thankful for before they could question her. Two said "The First Amendment." (One should have said "The 25th Amendment.")
In mid-December, in a Monday tongue-lashing, she scolded reporters for getting facts wrong.
In that Trump loves nicknames that demean people, it must be said that one of the best episodes of the Scary Sairy Huckleberry Afternoon Baloney Show came with the guest appearance of callow Trump whisperer Stephen Miller, a Young Man Who Knows All Things.
Miller dropped by the press room TV cameras to lecture the media about immigration and to edit the immigrant-welcoming inscription of Emma Lazarus on the Statue of Liberty.
"Not actually part of the original Statue of Liberty," the Boy Wonder informed CNN's Jim Acosta, who pushed back against the administration's immigrant bashing.
A reporter who played it straight—and enlightened her audience—was Elle Reeve of Vice News, who embedded in August with a group of young, white men protesting in Charlottesville, Virginia, against the removal of a Confederate statue.
She and her producers showed them marching with torches in the night and chanting slogans like "Jews will not replace us!" One woman protesting against the neo-fascists died when a right-wing extremist ran her down with his car.
Another death—this one of natural causes—brought sad pangs of nostalgia to viewers old enough to remember when TV was only over-the-air and mostly in black and white.
Her name was June Foray, a voice actress who died at age 99 in October. One of her best characters was Natasha Fatale, the Russian Cold War spy alongside comrade Boris Badenov in the cartoon variety show Rocky and Bullwinkle that ran from 1959 through 1964.
It was a witty, topical, knowing take on culture and politics, in some ways a forerunner to The Simpsons. Imagine what a 2017 reincarnation of Boris and Natasha could do on cable TV now with dossiers, Moscow hotel videotapes and whatnot.
Because, sometimes, when things get crazy, it's best to swallow the news with large doses of humor, satire and a sense of the absurd. That's what made Boris and Natasha so good. That's what makes Stephen Colbert so essential and Jon Stewart so missed. Thank goodness for Samantha Bee, John Oliver, Bill Maher and all the others.
Another performer who used to deliver news in an entertaining way was Keith Olbermann, not that long ago the top star commentator on ascendant MSNBC.
In the first decade of the century, Olbermann's act included a feud with O'Reilly. Even those who didn't agree with Olbermann had to tune him in. He looked like Clark Kent, and his words were supercharged and well-crafted.
Larry King once called Olbermann the best writer in television. He was TV's fiercest critic of President George W. Bush. His furious face and fiery voice commanded the screen.
But Olbermann left that network in a snit fit in 2011 and drifted downward. He got fired by Current TV in 2012 and then hosted a sports show that failed on his old network, ESPN.
Throughout most of 2017, Olbermann performed an internet commentary called "The Resistance" for GQ. Ironically, he was doing something similar to O'Reilly, for different reasons.
And it was good. Olbermann attacked Trump with the kind of gusto he used to use on Donald Rumsfeld—and Bill O'Reilly. Frequently and perhaps tellingly, Olbermann spoke of his doubts about the president's mental health.
But in late November, he abruptly left this gig.
"No illness, no scandal, no firing," Olbermann announced. "I've said what I have to say."
On a recent visit to Macomb County, Michigan, Trump buddy Steve Bannon called cable news "pro wrestling." If that is so, O'Reilly and Olbermann fought for the championship belt.
Now that the genre they helped perfect seems to command the attention of the White House and maybe even influence Trump's actions, Olbermann and O'Reilly merely stand on the outside looking in while everyone else gets to trash the joint.
Joe Lapointe spent 20 years as a sports reporter for The New York Times and worked as a segment producer for Countdown With Keith Olbermann. Recently, he has taught journalism at New York University, Rutgers and Long Island University-Brooklyn. Follow him on Twitter: @joelapointe