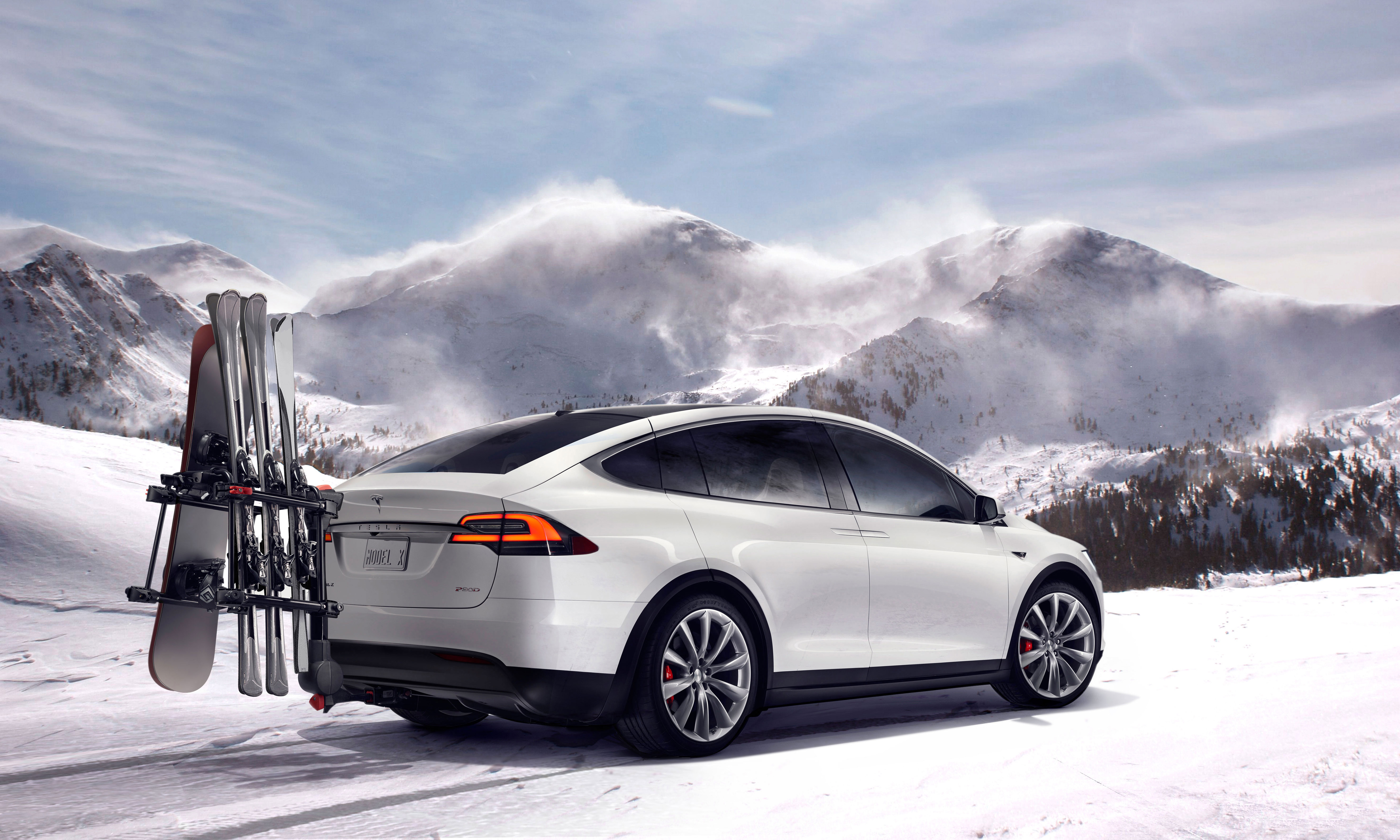 Because I review cars for a semi-living, my wife, son and I have road-tripped in all kinds of vehicles. Now we've reached that time of year where, once again, our son will be spending Christmas at Nana's house, or, as he calls it, "The Land Without Internet." We're driving there, as usual. If you're reading this space, you can probably afford to fly to Nana's for Christmas, possibly on a private charter, but maybe you don't have the inclination or desire to take a plane. And so, the great holiday road trip looms.
Some cars are better than others for long-distance hauls. One year, by the luck of a strange draw, we drove from Austin to Phoenix in an Audi R8, a normally unbelievable Knight Rider which barely fits two people—much less three people and two dogs. However, it certainly wasn't ready to handle a surprise New Mexico blizzard. In general, when considering a road-trip vehicle, you want something sturdy that can handle interstate disasters. One December, a hellish wind had blown over highway construction signs and as we were coming through Dallas we didn't see the concrete pylon, before it was too late. Thank heavens we were in a Range Rover that year, instead of a Prius.
Under those standards, here are 2018's best cars for road trips. While a 2010 Subaru Forester or old Chevy Excursion will normally do just fine, why not upgrade with some trustworthy wheels for the New Year? I haven't, however, included a Rolls Royce Ghost, which I once drove through New Orleans and Alabama, on the way to Atlanta. That's nowhere even close to a sensible option, so here are some good alternate choices.
2018 Porsche Cayenne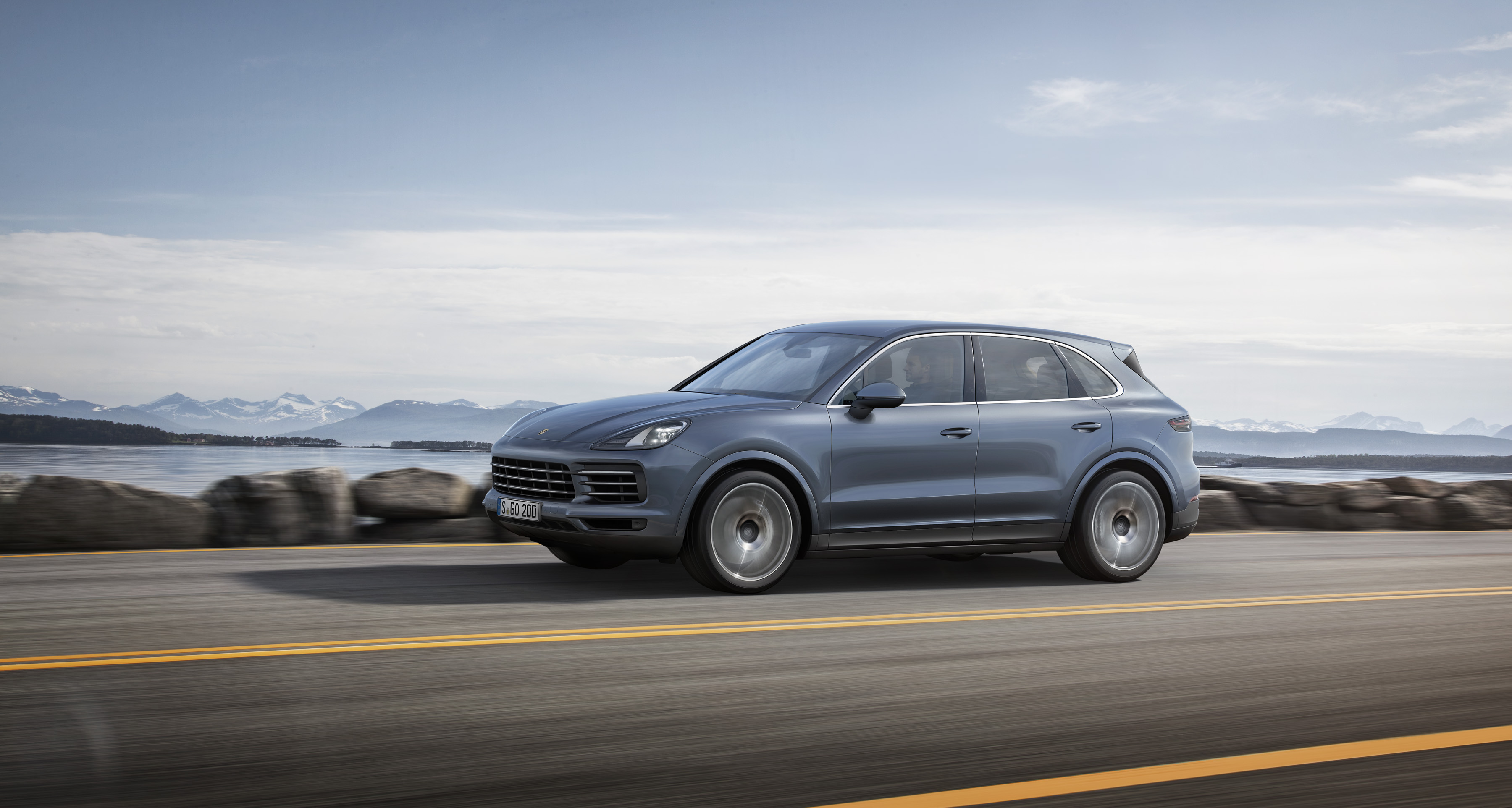 Extremely comfortable, terrifyingly fast and loaded with premium interior features, the Cayenne makes for a dream holiday road trip, save for the $60,000 starting price tag. It has more than 23 cubic feet of trunk space for hauling holiday gifts—or hand-me-downs for the nephews—across state lines. If you're looking for a little more fuel economy, the Porsche Macan is also very nice, but it's quite a bit smaller. The Cayenne gets terrible gas mileage but it looks anonymous enough. It says "I'm a jerk" but not "I'm a multi-millionaire." You'll see several of them at every rest stop.
2018 Chrysler Pacifica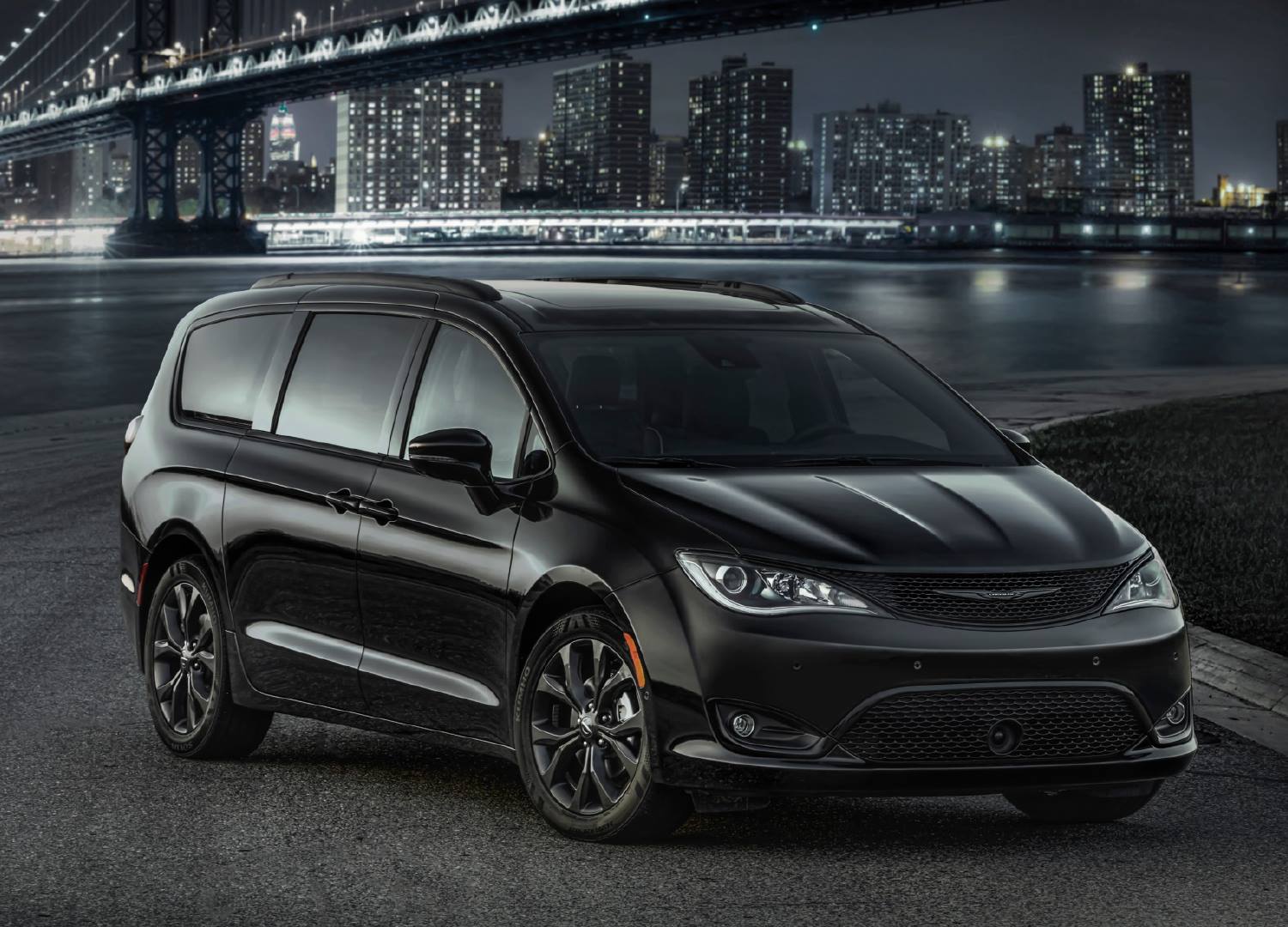 While gearheads long for the return of the station wagon and bemoan the dominance of the Compact SUV, the Pacifica, a state-of-the-art minivan that basically replaced the Town and Country, actually might be the best dollar-for-drive-through road trip car in the world. It has second-row captain's chairs, which kids love because they all think they're the captain. The third row of seats is great for those extra kids you don't really want, or you could just fold it down, creating storage space for more than 20 pieces of carry-on luggage. It syncs with Android Auto and Apple CarPlay and has an optional 4G LTE in-car Wi-Fi system so your kids can zone out on their Joey Graceffa YouTube videos. Fuel economy is average, unless you spring for the plug-in hybrid, which you should. Then suddenly you're getting 33 MPG combined.
2018 Volvo S90 AWD T6 Inscription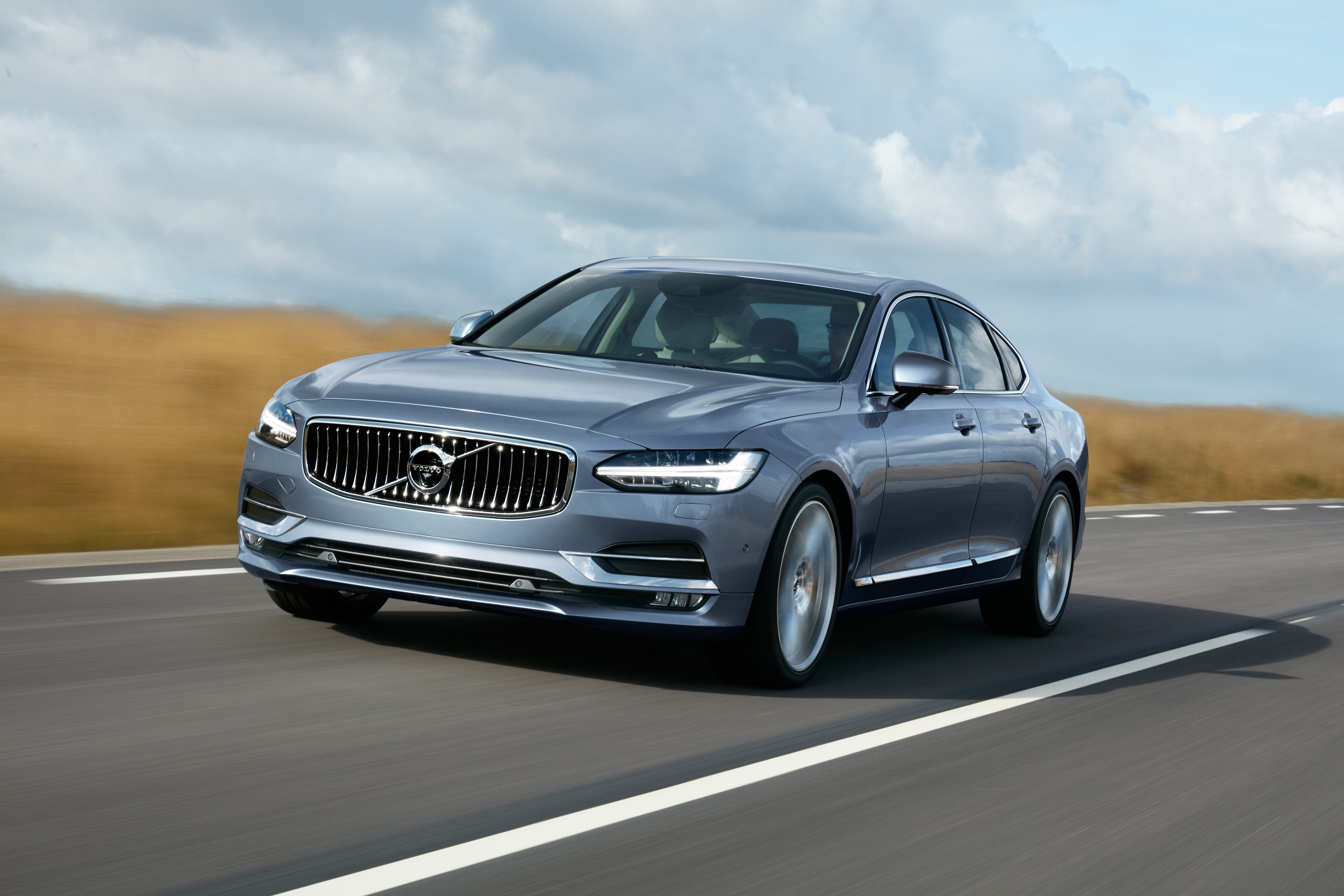 As the only sedan on this list, I'm including the S90 both because I'm driving it this week and have to write a review, but also because it is an absolutely terrific car that everyone loves. If you're a small family that's low on pets, it's the perfect vehicle for a multi-hour cross-state drift. The interior is all blond wood and luxurious leather, with heated seats that will crisp your underwear. The car has excellent power and glides at high highway speeds. Also, it's much less expensive than a comparable Mercedes or Audi. Most importantly for a long drive, it's a Volvo, which means top-flight safety features. My wife hates all the beeping and blinking and auto-drive capability, but I find it soothing. The last thing you need to stress about on a reluctant holiday road-trip is crash-related injuries. In the S90, a tiny Swedish-Chinese robot genie sits on your shoulder at all times, keeping you safe.
2018 Honda Ridgeline
While the Honda Odyssey is probably a better pure road-trip car—it contains a built-in vacuum cleaner, for pity's sake—the Ridgeline is a small, reliable truck with a nice back row and six speakers. If you're a family that gets away for winter camping instead of to Nana's house, or your uncle lives in a place with uneven dirt roads, it's the perfect choice. There's even a stowaway trunk beneath the main bed so you can keep all the crummy gifts dry. It costs $32,000 with All-Wheel-Drive, which you definitely want.
2018 Tesla Model X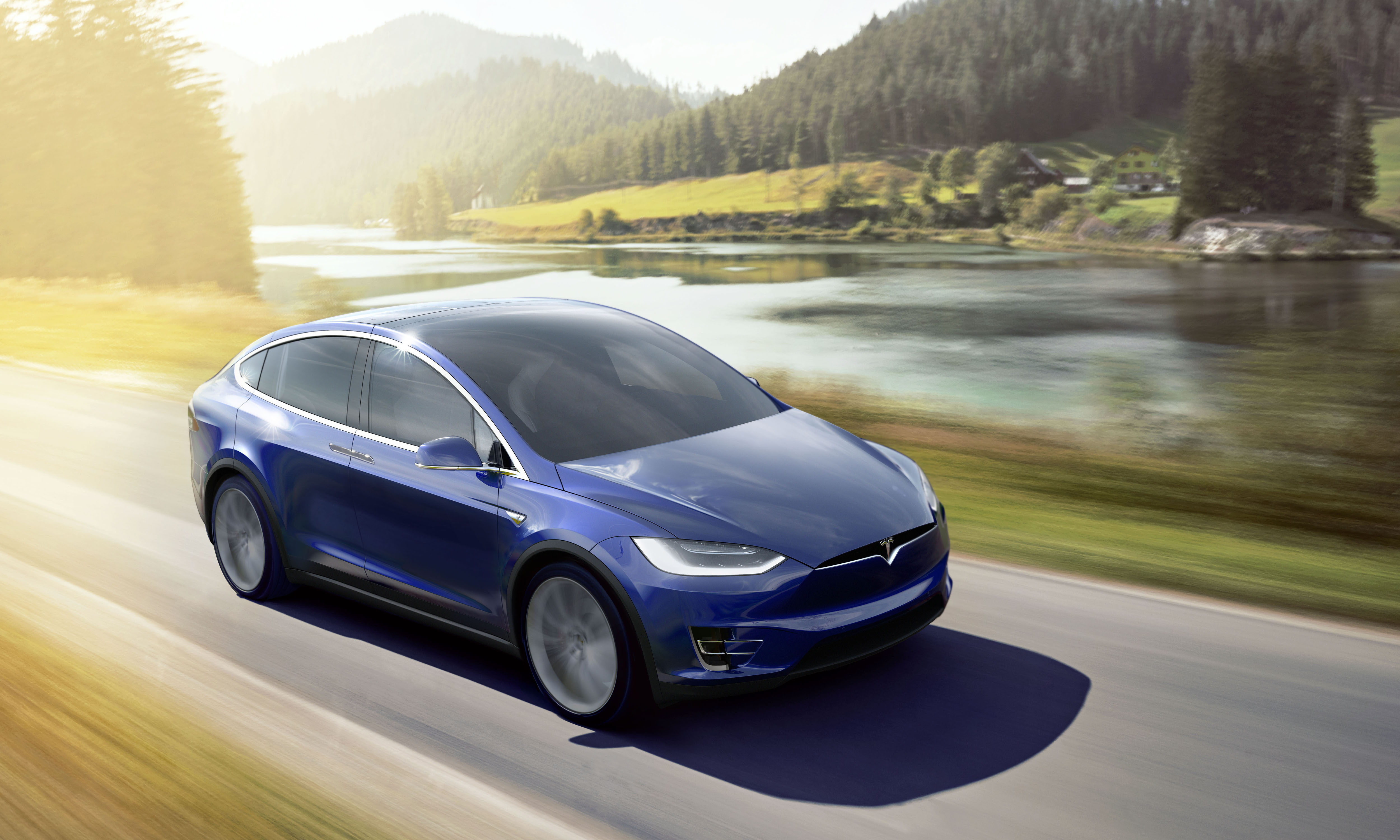 You can't consider the Great American Road Trip these days without mentioning Tesla, which offers an unparalleled experience for that annoyingly trendy family that wants people to envy them. Despite some complaints about dodgy build quality and questions about its long-term health, there's no question that the Model X is the world's coolest and most modern SUV. Not only does it have those awe-inspiring gull-wing doors, but it boasts an incredible electric drive-train that seems to shoot you down the highway. The Model X's all-electric driving range ends up somewhere between 237 and 295 miles, so you either need a short road trip or you have to plan your trip to hop from Supercharger to Supercharger. That's the way road trips will go in the future, as gas stations begin to disappear and life becomes a very long episode of Black Mirror. Instead of eating questionable corn dogs at the Kum & Go, we'll just be sipping lattes at the charging station.
The Model X might be the most pretentious way possible to enjoy a road trip, but anyone who decides to travel cross-country in a Tesla knows full well their devil's bargain. Until Elon Musk gets the Hyperloop up and running, it's the hippest to get to grandma's—and to get back home as quickly as possible.