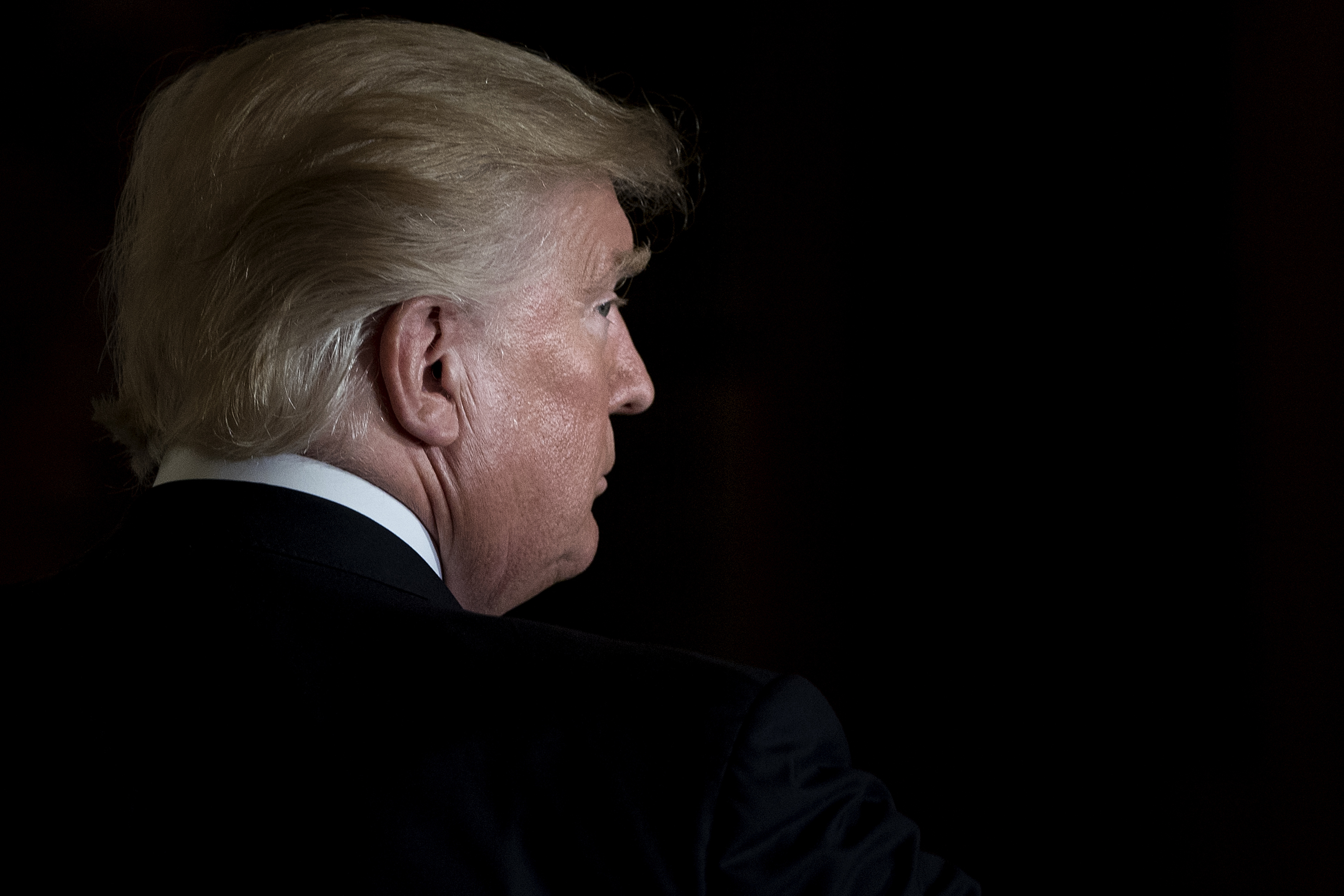 If 2017 proved anything, it's that politics is unpredictable. The more mediums there are for people to bloviate, the more competing opinions you get. The grand cacophony of the whole thing tends to result in the firm sense that chaos reigns.
With that said, I'm a sucker for predictions, and if you're reading this, odds are you are too. So here are mine for 2018.
1.) The presidential race will start far earlier than usual. President Donald Trump has been actively running for re-election since he assumed office. And Democrats eager to challenge him are already trying to outdo each other daily. The more that potential candidates see each other getting attention, coverage and traction, the sooner they'll jump in. There could easily be five to 10 declared, serious presidential candidates by the end of 2018.
2.) Mueller will not decide the midterms. Perhaps Robert Mueller will release all of his findings before November's midterm elections. But even if he does, the notion that anything incriminating the White House or Trump campaign will automatically return the House to the Democrats is specious. Yes, people are highly focused and energized right now, but corruption is rarely an overwhelming factor in elections. Unless Trump is led out of the Oval Office in handcuffs, Democrats' best chance to retake the House is to campaign based on their ideas, policies, and personal strengths—not just by constantly saying how terrible the other team is.
3.) Cannabis and crypto will come to a head. The only thing we know for sure about the current bull run on Bitcoin is that government is going to have to get more involved soon. As a venture capitalist, I fight unnecessary regulatory impediments to innovation, and I don't want the government to get assertive in areas it doesn't understand. But in this case, there's no choice. Absent a way to separate the good actors from the bad, the entire crypto sector is highly vulnerable to fraud, manipulation and a resounding crash. The SEC and Congress will see this and step in. Expect other states to follow New York's lead and create their own version of a bit license.
California's voters authorized legalization of recreational cannabis, and the new system is supposed to come online in 2018. With California containing up to 40 percent of the U.S. cannabis market, the divide between states that have legalized cannabis and the federal government, which has not, will become too stark to ignore. The possibility of Attorney General Jeff Sessions sending ATF agents to bust up recreational weed dispensaries is not at all crazy.
4.) Mainstream media and non-mainstream media will become the same thing. Trump has been great for media businesses of all stripes. Outlets that agree with him are prospering and outlets that disagree with him—The New York Times, New Yorker and The Washington Post—are prospering even more. People aren't even pretending that news outlets are supposed to be objective bastions of fact and truth. Instead, they're now where you go to read or watch people who agree with you. This trend has been happening for a while. It went on hyperspeed in 2017, and next year, it will become the norm.
5.) Senators will capitalize on their newfound celebrity. With Republicans' 51-49 margin in the Senate, a handful of members have effectively become their own political party, raising their profile by speaking out against the president. Each member has tried to use this as leverage, but Susan Collins has done it best. It has propelled her as a legitimate presidential candidate—either as a primary opponent to Trump or as a member of a fusion ticket.
Will any of these predictions come true? They are based on common sense, experience and logic, but the last 12 months have taught us that none of those things matter.
Bradley Tusk is the founder and CEO of Tusk Holdings, the parent company of Tusk Strategies, Tusk Ventures, Kronos Archives, the Ivory Gaming Group and Tusk Montgomery Philanthropies. In 2009, he served as Mike Bloomberg's campaign manager, guiding Mayor Bloomberg to a third term.