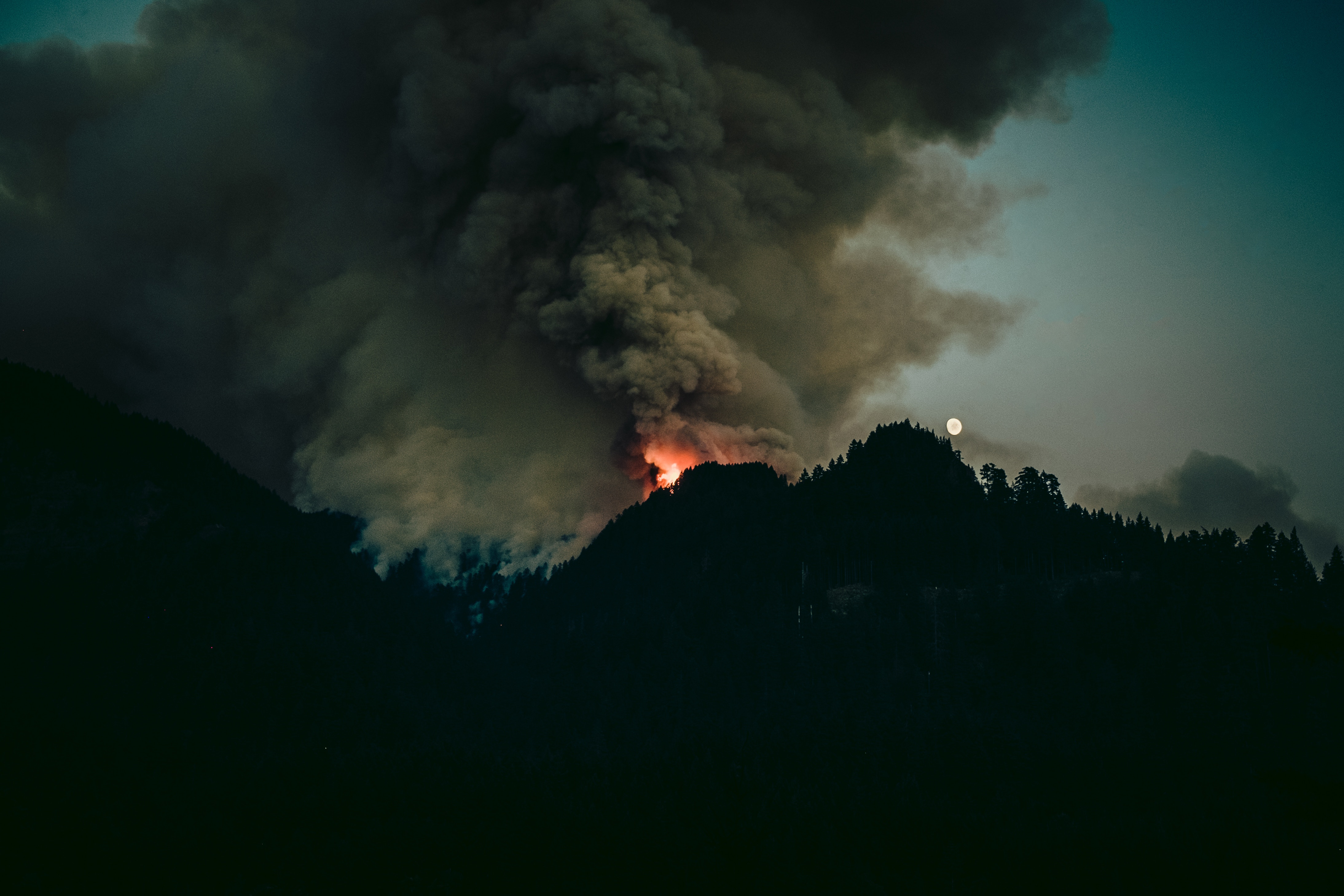 As if it wasn't already clear, 2017 provided even more evidence that we are changing our planet in dangerous ways.
The average temperature across the United States was 2.6 degrees warmer than normal, one of the three warmest years in U.S. history. Fires raged across Western states. More than a million acres burned in Montana, and in California, wildfires continued in the usually calm month of December, destroying thousands of homes and millions of forest acres. Three massive hurricanes—Harvey, Irma and Maria—brought unprecedented levels of rain, storm surges and heavy winds, supercharged by unusually warm ocean temperatures, to Houston, Puerto Rico and parts of Florida. Low-lying areas such as Annapolis, Md.; Atlantic City, N.J.; and Miami were flooded as sea levels continued to rise.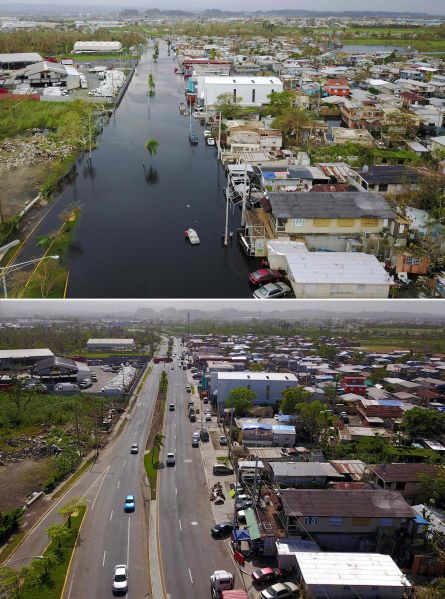 These signs are a planetwide fire alarm, warning us that we are burning far too much coal, oil and gas. In September, top U.S. climate scientists confirmed that human activities are responsible for practically all the global warming we are experiencing. It would be even worse if we weren't also polluting the air with soot particles, which have a cooling effect.
The political climate also changed in 2017. In many ways, it changed for the better in states, cities and boardrooms across the country, where leaders came together to accelerate our transition to clean, climate-safe sources of energy.
A large coalition confirmed the country's commitment to cut pollution, limit global warming and achieve the goals of the Paris Climate Agreement despite the federal government's intention to withdraw from it. Fifteen governors and 2,500 leaders of cities, counties, corporations and universities banded together to pledge collective action. These entities represent more than half of the U.S. economy and population. If they were a country unto themselves, they would be the third-largest in the world.
In December, five Republican and four Democratic governors in the Northeast and Mid-Atlantic states finalized new rules to cut power plant pollution by at least two-thirds below 2005 levels over the next decade. This decision expanded a popular and effective program, the Regional Greenhouse Gas Initiative (RGGI), that makes polluters pay and expands clean energy. The RGGI has delivered major, proven benefits since it was launched by a bipartisan coalition in 2009, including cleaner air, improved efficiency and a stronger economy. Now it will work even better.
After climate champions won November gubernatorial elections in Virginia and New Jersey, both states are poised to join their neighbors in limiting dangerous warming pollution from power plants. Seven of these states, plus Washington, D.C., are turning their attention to creating a program to limit climate-changing pollution from cars and trucks, which have replaced power plants as the biggest source of pollution nationwide.
Perhaps the most significant state-level action came over the summer, when California reauthorized its landmark climate protection law. By 2030, this action will cut as much pollution as closing 40 coal-fired power plants or switching out 6 billion inefficient light bulbs with high-performance LED lights. More than 70 percent of lawmakers voted to keep the state on track, including impressive numbers of both Democrats and Republicans.
Coastal states weren't alone in leading the charge. Colorado Gov. John Hickenlooper ordered his state to cut pollution in line with the national pledge as part of the Paris Climate Agreement. Minnesota continued to implement a 2007 strategy that is even more ambitious.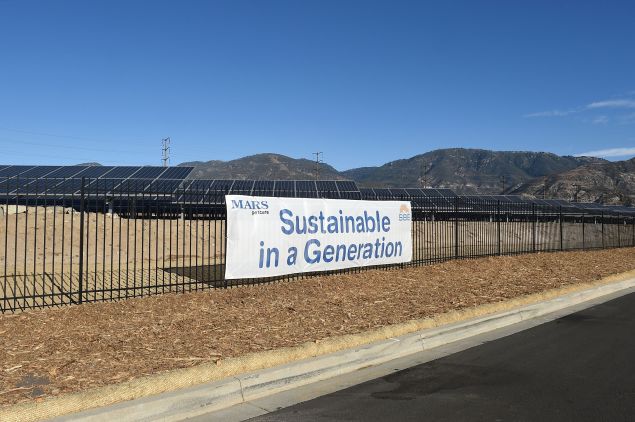 Cities and counties took concrete actions, as well. New York City set a strong new standard to cut pollution from buildings. Los Angeles pledged to transition its bus fleet to clean electric power over the next decade. San Francisco's Bay Area Rapid Transit system purchased enough solar and wind power in 2017 to make its entire system run with almost zero pollution by 2021, and for less cost than sticking with dirty fuels. Montgomery County, Md. – home to more than a million people – passed one of the most aggressive climate targets in the country, aiming to eliminate pollution by 2035. And more than 50 cities – including Atlanta, Salt Lake City and St. Louis – have committed to using 100 percent clean, renewable energy by no later than mid-century.
Corporations and universities also implemented bold plans.  Google reached 100 percent renewable energy as the power source for its entire operation, and the number of major corporations committed to this goal exceeded 100. Major institutions of higher learning—including Cornell University, Boston University and Colorado State University— have committed to transitioning entirely to clean energy.
Meanwhile, the Trump administration was pouring more gasoline on the fires of climate change rather than trying to put them out. The administration launched a wide-ranging effort to reverse prior administrations' actions to reduce pollution: rolling back the Clean Power Plan, weakening Clean Car Standards, declaring an intention to abandon the Paris Climate Agreement, willfully ignoring the risks that climate change poses to national security and doubling down on dangerous coal, oil and gas extraction from the Arctic to the Atlantic Coast.
However, no matter what the administration does, the clean energy revolution is unstoppable. Technologies that once were novelties — solar panels, wind turbines, LED light bulbs, electric cars — have become everyday parts of America's energy landscape.  The U.S. produces nearly eight times more renewable energy from the sun and wind than in 2007, while the average American uses 10 percent less energy than a decade ago.
But when it comes to global warming, time is a luxury we don't have. Despite all the progress, the U.S. climate action remains insufficient. We need to take the successes of 2017 and build on them, with greater ambition and much wider scope. We need more of the kind of climate change that is taking hold in leading states, cities and businesses and less of the kind that threatens our future.
People want less pollution and more clean energy. In 2018, let's work together and make it happen.
Heather Leibowitz, Esq. is an environmental advocate and lawyer.