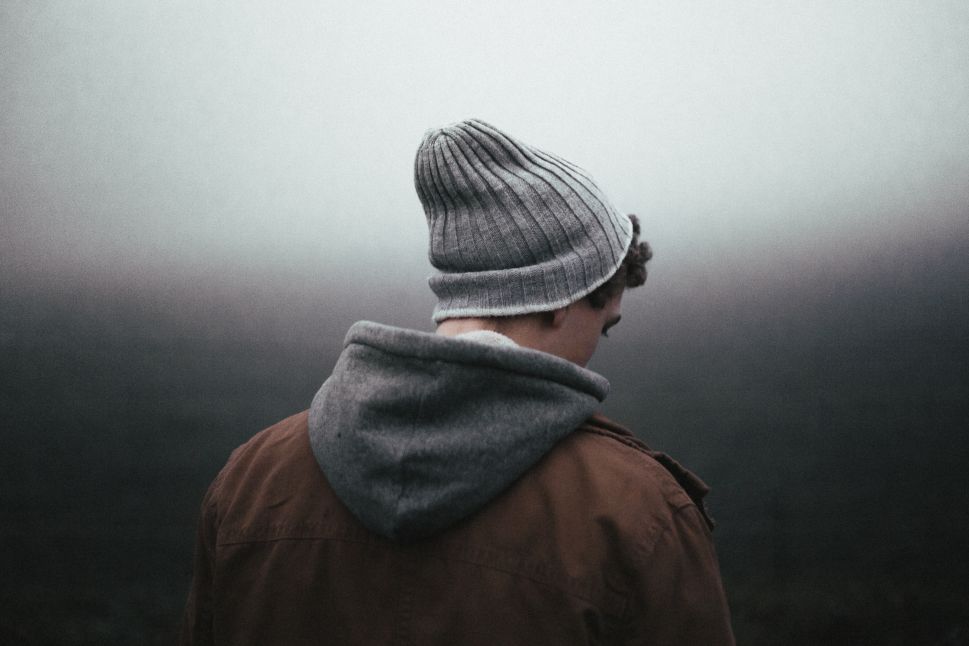 For a 22-year-old right out of college, landing a radio internship with my favorite station since I discovered my love for music was a dream come true. Not only did I get to meet my radio idols, but I got to work with some of the biggest names in music and entertainment. So how could a time that introduced me to stars such as Elton John and Will Smith turn into a life-long nightmare?
It was a Tuesday evening, and I was in what was called the "Music Room," where I alphabetically organized all the new singles and albums we received. I specifically remember putting away a CD of a single called "Everybody's Free" by Rozalla, when I saw him out of the corner of my eye. He was a well-respected manager who helped make our station—the No.1 top 40 station in the Midwest.
"So, what's up?" he asked, to which I responded that I was just putting away the CDs that were delivered to the mail room. He closed the door behind him, and I assumed it was because I was talking too loud—something I did often. He then walked closer. I felt a little uncomfortable, especially because the room was so small. But I didn't instantly feel threatened.
He was wearing a grey sweater and black jeans. The mid-section of his jeans was slightly higher than my face in my crouched position. It was right then that I started to get up, but he pushed me back down and said, in a trembling drunken voice, "What are you in a hurry for?"
I was shaking, even though I was stronger than him. He unzipped his pants and pushed my head towards his groin—using enough force to hurt my neck. I grabbed his right leg, got up, and pushed him against the file cabinet before he turned around and pushed me in the other direction. I was about to hit him, but he kept screaming, "Dude, dude!" as to signal that I was at fault, and he didn't want the fight to get much worse.
"What the hell are you doing?" he asked. I was in shock. I was shaking, crying and feeling completely ashamed of myself. Why me? Why was I this man's target? Could he sense a weakness in me?
He came toward me, and my mind could sense he was also ashamed before putting his hand gently on my right shoulder. After softly saying "Dude" several more times, this manager, who continues to garner great respect in the industry, apologized. But he also warned me that if I said anything about what had just occurred, he would end my career. He threatened to tell everybody that I was a "faggot" and that it was me who was hitting on him. I thought I would become the next "Fudgepacker Keith," the nickname of the bullied morning show assistant who previously held my internship.
"This never happened," he concluded, right before threatening to call my mom and let her know what (in his twisted version) just occurred. I don't remember how I arrived at home that night, but everything didn't completely process until I walked in my room, cried, started throwing things, and tore up posters on my wall. I called in sick the next day, all along feeling so much shame, that I planned to kill myself. But I couldn't go through with it.
Being the victim of something like that turned my world excruciatingly dark. I was barely functional for the rest of the internship. I started being treated completely different as well. It was obvious that he spread a rumor about me to the other managers. They wanted nothing to do with me.
Suddenly I was an outcast. I wasn't allowed to attend music meetings. And while all the other interns were invited to attend station functions, I was told, by one employee, that I wasn't welcome.
It became almost impossible for me to complete a simple task. Many at the station assumed I was just a total dingbat, but they didn't know what happened. They didn't know the truth.
I should have quit right then and there, but wanted to see the internship to the end. I also feared that by having nowhere to go in the morning, I'd end up going through with ending my life.
My behavior changed. I was rude and sometimes violent. After the internship ended in the Winter of 1993, I found the cold weather and the long Chicago winter exacerbating my feelings of depression and shame. Substitute teaching offered some solace for a time, but eventually the young children came to remind me only of a more innocent time in my life. I even got plastic surgery done on my nose, thinking it would make me feel like a different person than the one I was ashamed of.
As the weather got warmer, I began going out late at night—hanging out at the lakefront. I began obsessively weightlifting, which became obvious in my appearance. My mom thought I was on drugs. My brother thought I was on steroids. And my friends were simply concerned. I certainly wasn't the same person I was a year earlier.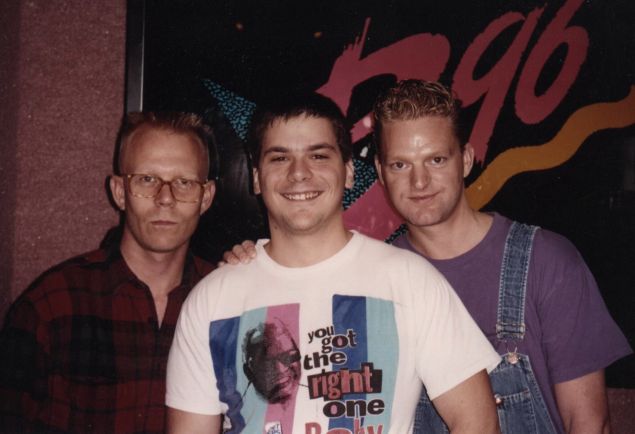 That fateful night in October of 1992 has continued to affect me 25 years later. To date, I have only told one person, a B96 coworker and childhood friend, but not until 17 years after the event occurred. I sadly learned that Keith, the intern before me, was bullied out of his job in the mid 1990s.
I haven't received closure to this event, which forced me out of radio. I still think about what my life would have been had I pursued my dream of working as a deejay or radio programmer. I now regret that I didn't speak out, even though it was a much different time.
When I decided to write this piece, friends told me that it would be cowardly to not directly name the person who inflicted this pain on me. But it's not that simple. Because of that experience, I have tried to live my life with more compassion for the people around me. When I thought of naming the manager, I did some research and found out he has a family. I decided that I simply cannot ruin their lives.
Still, I can guarantee that this guy lives with what he has done every day. I can say, with 100 percent confidence, he will read this. And if he wants to contact me, I'm open for a conversation. I'm not looking for revenge; closure is the only thing that matters now.
However, I want my readers who have experienced abuse to learn two things from my story. First, you are not alone. Second, you must take action and report harassment when it occurs. If you leave it inside like I did, it will burn you both emotionally and eventually, physically. Even in today's more understanding environment, #MeToo isn't so easy. But it has opened the doors to help us heal.
Daryl Deino is a writer, actor and civil rights activist who has appeared on shows such as The Untouchables, Parks and Recreation and Two Broke Girls. Besides writing for Observer, he has also written extensively about technology, entertainment and social issues for sites such as the Huffington Post, Yahoo News, Inquisitr and IreTron. Follow him on Twitter: @ddeino