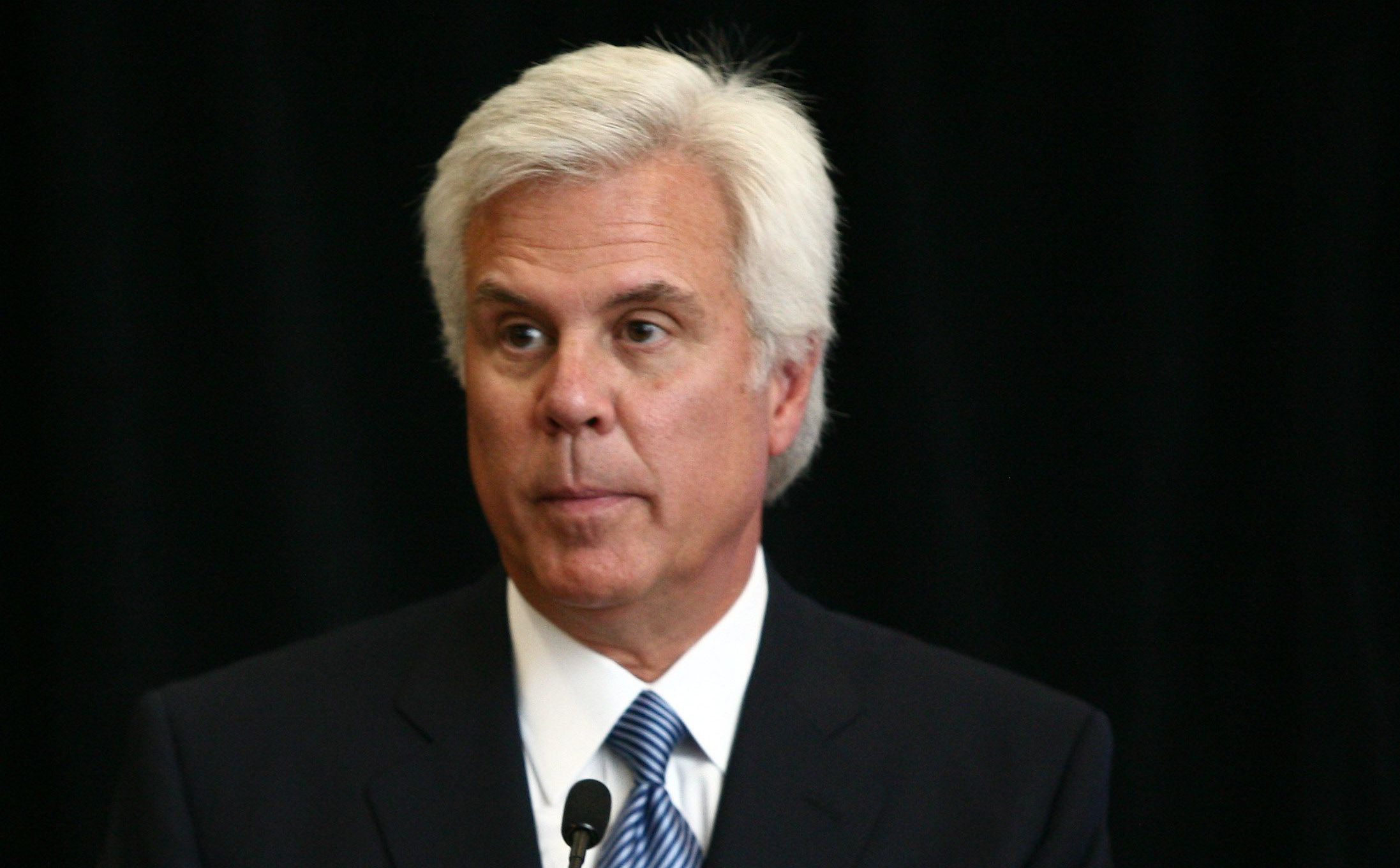 George Norcross and Senate President Steve Sweeney are teaming up next month to raise money for New Jerseyans for a Better Tomorrow, the super PAC that spent big on Sweeney's re-election.
Norcross, the South Jersey Democratic power broker, and his brother Phil Norcross, a prominent lobbyist, will be at the $2,500 per person fundraiser Jan. 9 at the Westin of Mount Laurel, according to an invitation obtained by Observer. Sweeney (D-Gloucester) and Sean Kennedy, the executive director of New Jerseyans for a Better Tomorrow, are attending too.
The invitation bills the event as a celebration of Sweeney's swearing-in for another term. But it's also an opportunity to replenish the super PAC's bank account after it helped Sweeney win what's likely the most expensive state legislative race in American history. New Jerseyans for a Better Tomorrow spent $5 million to defend Sweeney, according to the Election Law Enforcement Commission.
The New Jersey Education Association's failed bid to oust Sweeney cost $18.7 million, according to ELEC. The powerful teachers union tried to take out Sweeney after he reneged on a promise to put a pension funding amendment on the ballot in 2016. The NJEA's super PAC, Garden State Forward, dumped $4.8 million into Sweeney's 3rd district Senate race.
Candidates in the district combined to spend $4.3 million. Another super PAC with ties to Norcross, General Majority, contributed $2.6 million toward re-electing Sweeney.
In the end, Sweeney beat his Republican challenger, Fran Grenier, by 18 points.