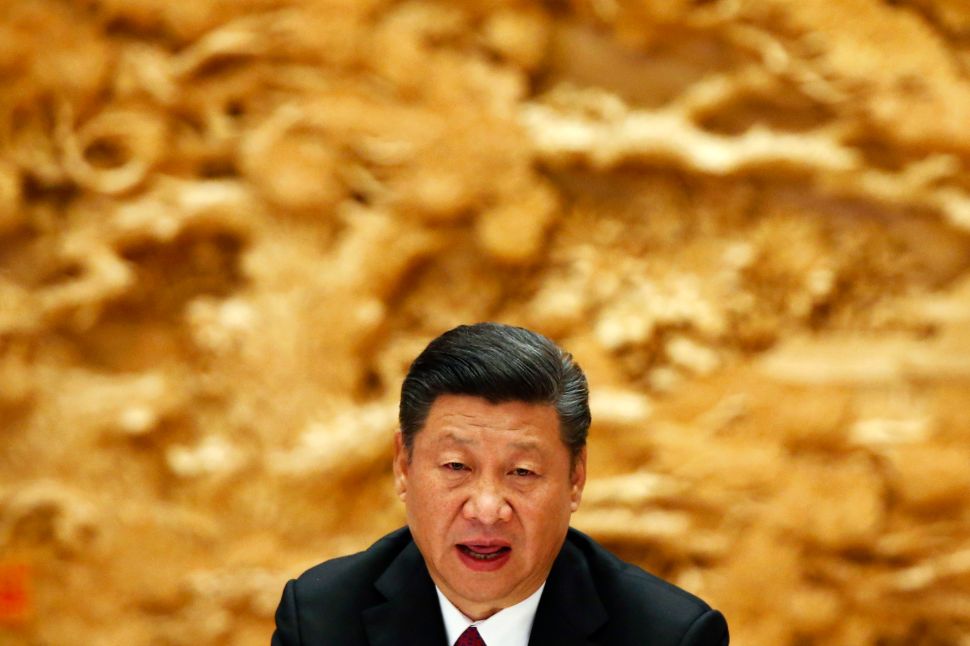 As North Korean leader Kim Jong-un pursues his country's capacity to develop a stable nuclear weapons program, others in the region have expressed concern.
And for good reason: a nuclear-armed North Korea has the potential to bring regional disaster if Kim ever decided to use a nuclear warhead against anyone else, like the U.S. In such a scenario, a war against Pyongyang brings unwanted danger near South Korea, Japan, China, and other countries in the region.
Everyone wants North Korea to resume the Six Party Talks that collapsed in 2009, which were geared at an arms control treaty with Pyongyang. China has pushed recently for those negotiations to resume.
China, historically an ally for both ideological and cultural reasons, is worried. Beijing's patience for its neighbor is waning, according to analysts following regional developments in that corner of the world.
"Over the last two decades, Chinese relations with North Korea have deteriorated drastically behind the scenes, as China has tired of North Korea's insolent behavior and reassessed its own interests on the peninsula," Dr. Oriana Skylar Mastro, an assistant professor of security studies at Georgetown University, told Foreign Affairs. "Today, China is no longer wedded to North Korea's survival. In the event of a conflict or the regime's collapse, Chinese forces would intervene to a degree not previously expected—not to protect Beijing's supposed ally but to secure its own interests."
That's a seismic shift in Chinese policy.
The Chinese-North Korean relationship has been called special—something akin to the U.S.-British relationship. The relationship is so special that when North Korea was planning to test a nuclear warhead or launch a missile, it would first alert officials in Beijing by sending an envoy or communiqué. That was the case up until a few months ago, according to Saša Petricic, a Beijing-based correspondent for the Canadian Broadcasting Corporation, who reported in September—just after Kim tested a nuclear bomb and launched a missile—that Chinese officials were not notified of the tests ahead of time.
"The relationship between the two historical allies and ideological soulmates has gone from special to strained," Petricic wrote. "China bristles every time the United States says it could rein in North Korea if it wanted."
President Trump hasn't helped matters with his incendiary rhetoric, calling Kim "Rocket Man" and saying North Korea "won't be around much longer."
But with Pyongyang now ignoring Beijing, what can the Chinese do?
The nuclear test was an underground hydrogen bomb 17 times more powerful than the one dropped on Hiroshima in 1945. This allegedly enraged China's leadership, who now see Kim as an annoyance.
As a result, China took economic action to try and rein in Kim, according to Eleanor Albert, a writer and editor for the Council on Foreign Relations (CFR).
"China's commerce ministry temporarily suspended coal imports from North Korea in February 2017," Albert wrote for CFR. "State-owned oil giant China National Petroleum Corporation suspended fuel sales to North Korea in June 2017, citing concerns that North Korea would fail to pay the company. As of September 2017, media reports cited efforts by Chinese banks, including China Construction Bank, Bank of China, and the Agricultural Bank of China, to restrict the financial activities of North Korean individuals and businesses. The measures include closing some accounts, freezing others, and banning the opening of new ones."
China is North Korea's biggest trade partner, so any pinch by the Chinese makes a huge impact. More than 90 percent of goods traded by North Korea go to China. The two traded $2.6 billion in goods in the first half of 2017, a 10 percent spike from the year before. Bilateral trade increased tenfold from 2000 to 2015, reaching a peak in 2014 of $6.86 billion in goods.
So, you would think Beijing has influence over North Korea. Experts are still gauging whether China is simply maneuvering for tactical reasons to placate western powers or is serious about putting Kim in his place. All agree that a stable North Korea is a priority for China.
"While the Chinese certainly would prefer that North Korea not have nuclear weapons, their greatest fear is regime collapse," Dr. Jennifer Lind, a professor at Dartmouth University, wrote on CNN.com.
It's in America's interest to foster this souring of relations between Beijing and Pyongyang. Endlessly bugging the Chinese to do something about it is good—it keeps China's leaders distracted from their military takeover of the strategic South China Sea, which the U.S. and China are at odds over.
The world would be better off with a regime change in Pyongyang. Anything North Korea's neighbors can do to foster that should be encouraged and aided by the U.S.