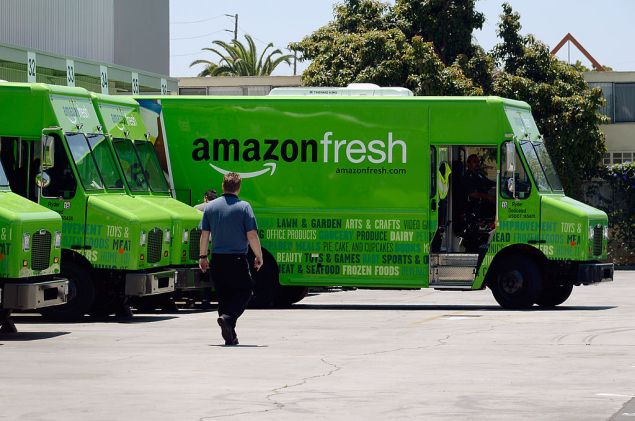 Amazon has been called the "Everything Store" for years, but in 2017 the company proved why it deserved the title.
Yes, part of it has to do with promotions—this year's "Prime Day" was the company's biggest sales day ever.
But Amazon's biggest advantage in its quest to control everything consumers buy is its capacity to surprise. It proved that in spades this year.
The biggest news for Jeff Bezos' behemoth in 2017 was its $13.7 billion acquisition of Whole Foods. The marriage of a retail site and a grocery chain raised some eyebrows, especially among government antitrust watchdogs. But once the deal was approved, Amazon immediately saw big benefits, including $1.3 billion in sales revenue.
There are troubling signs that those profits may have come at the expense of customer satisfaction—Barclays reported a steep decline in the quality of Whole Foods' groceries after the grocer joined the Amazon family. It's worth watching to see whether these rumors have an effect on profitability in 2018.
Amazon also got into food delivery this year. The site teamed up with Olo, a startup that allows customers to order food from chain restaurants like Chipotle, Denny's and Jamba Juice online. The retailers are now listed on Amazon's restaurant platform for Prime users.
Those deals may have given consumers food for thought, but Amazon's second big gambit proved the entire country was hungry for the company's benefits.
In September Amazon announced that it would solicit proposals from cities in the U.S. and Canada to be the location of its second headquarters. The company's long list of requirements for said location included a metro area with one million people, a diverse population, room for 50,000 workers, good schools and tax breaks.
Almost 250 municipalities ended up applying, including big cities like New York and smaller ones like Frisco, TX and Danbury, CT.  Many cities included slick videos in which the mayor asked Alexa, "What's the best place for Amazon's new headquarters?" Of course, the digital voice assistant named the city in the video.
Stonecrest, Georgia wins the award for most eager Amazon bidder, however. The Southern city actually offered to rename itself Amazon if it's picked as the site for the company's "HQ2." We'll find out if its quest was successful early next year.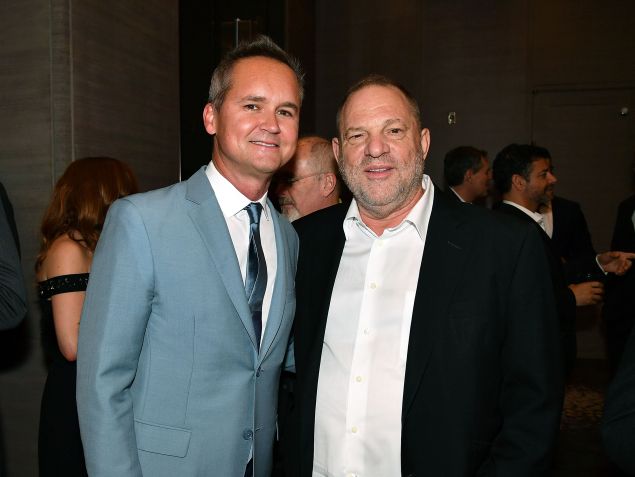 Not all of Amazon's headlines this year were good. The company found itself at the epicenter of Hollywood's sexual harassment scandal when Amazon Studios head Roy Price resigned. He allegedly told a female producer of The Man in the High Castle that she would "love (his) dick."
A transgender woman and her husband, both former Amazon employees, sued the company over harassment as well. Allegra Schawe-Lane and Dane Lane alleged co-workers threatened them with insults like "shemale" and "chick with a dick."
Amazon also found itself on the wrong side of Giving Tuesday. The site listed Project Veritas as a charitable organization users could donate to on that day, but the "project" is actually a campaign to target the mainstream news media. Even after The Washington Post exposed Veritas' attempts to catfish the paper, Amazon refused to remove the nonprofit from its list.
The items sold on Amazon also raised eyebrows this year, and not just because its school supply prices were 15 percent higher than other retailers. Site users in Britain got recommendations for bomb-making ingredients while shopping on the site, and this revelation came less than a week after a terror attack in London.
That wasn't Amazon's only European mishap this year. The company was forced to pay 250 million euros (about $294 million) to Luxembourg because it received illegal tax benefits in the country from 2006 to 2014. There was no "valid justification" for the cuts, which allowed Amazon to pay four times less in taxes than other local companies subject to the same rules. Amazon also had a smaller tax problem in Italy.
This string of controversies would've toppled a smaller company, but they didn't make a dent in Amazon's profits. The company ended the year with record high earnings, and Bezos was crowned the world's richest man.
Can anything stop Amazon's momentum in 2018, or will the "Everything Store" continue to top itself? Only time will tell.