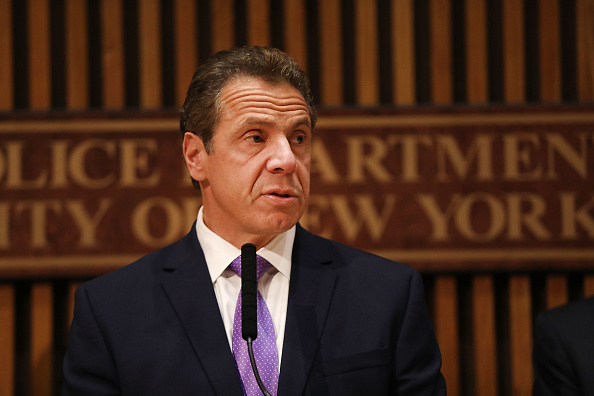 Gov. Andrew Cuomo defended his administration after news surfaced that the FBI is investigating his hiring practices, insisting that previous administrations have followed a similar process.
The FBI is probing the governor's practice of hiring people to work in his office but paying them through state agencies and public authorities, the Albany Times Union first reported last week. The FBI is examining letters that agencies and authorities submitted to the governor's office about new hires and other evidence, according to the Times Union.
The governor's office said it received a "document subpoena" months ago and that they have cooperated, providing "necessary documents and personnel files."
"You know as much as I know," Cuomo told reporters at a press conference in Albany on Wednesday. "Every administration on the state level since Rockefeller has hired people and detailed them. The federal government does it, the White House does it, the Department of Justice does it, so that's all I know."
He said that he did not have to give any testimony or depositions.
"I don't want to speculate on motivation," Cuomo continued.
During the press conference, Cuomo also said that he does not expect to testify at the corruption trial of Joe Percoco, one of his top former aides, and argued that it will not be a distraction.
The press conference marks the first time Cuomo has taken questions from reporters since June.