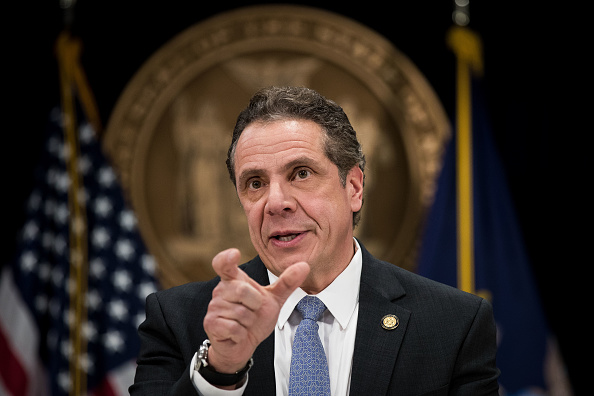 Gov. Andrew Cuomo said that he would address the issue of public corporations settling sexual harassment claims in secret in his annual State of the State address next month.

During a conference call with reporters on Wednesday afternoon, Cuomo said he will be unveiling a legislative package to address sexual harassment issues at his upcoming 2018 State of the State address on Jan. 3 in Albany. He said he would tackle the issue of publicly traded companies making secret settlements but did not provide further details about the proposal.
A couple hours earlier, New York Public Radio statehouse reporter Karen DeWitt had asked the governor about the departure of an economic development official accused of sexual harassment and about what steps state government could take to address the problem. In response, Cuomo said DeWitt was doing a "disservice to women" by implying that sexual harassment was occurring only in state government, even though she did not imply that. Cuomo later called the journalist to apologize.
"My point was, we are going to have a comprehensive package addressing the sexual harassment," Cuomo said. "Obviously, part of that will be sexual harassment by government officials. But that is just the tip of the iceberg."
Queens Assemblywoman Nily Rozic and Manhattan State Sen. Brad Hoylman have introduced legislation that would void any contract in which an employer pressures an employee to hide the details "relating to a claim of discrimination, non-payment of wages or benefits, retaliation, harassment or violation of public policy in employment." It also applies to claims that are "submitted to arbitration."
The governor's office did not immediately respond to a request for comment for additional information about the proposal.