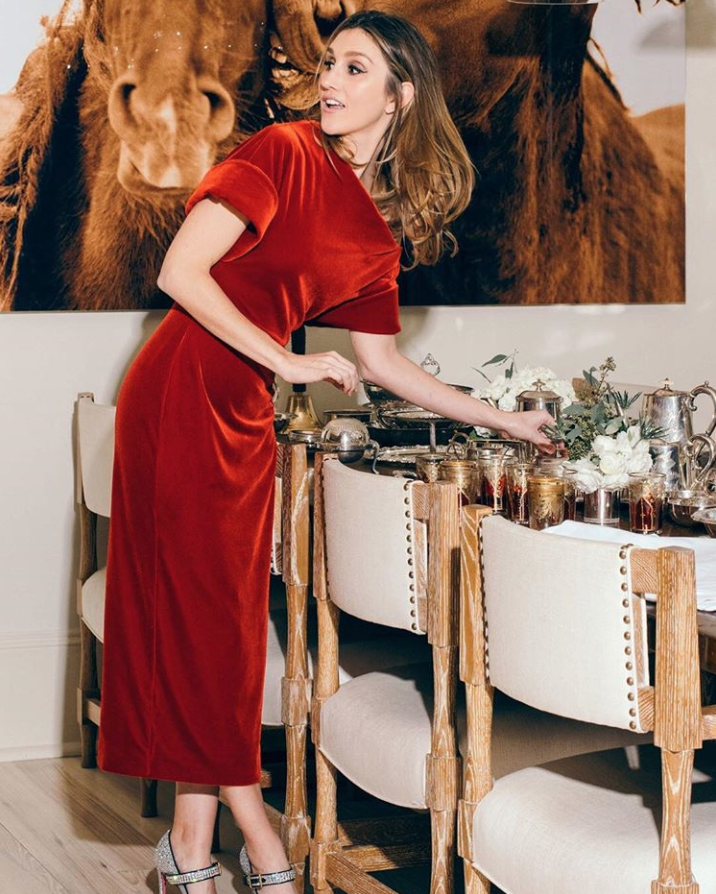 We can all relate to the nightmare that is being completely underprepared for a holiday party. To set the scene, it's an hour before the festive bash begins and you're standing in front of your closet wearing only a pair of Spanx, only to realize your dress doesn't fit, your stilettos pinch your toes and your clutch is the wrong color.
It's times like these when only a fairy godmother or a celebrity stylist could help save the day. And while we have no leads on where to find a tiny magical fashion fairy, we can share the news that you can, in fact, have a professional stylist prep you for your next event—and no, you don't need a multi-million dollar movie contract in order to afford it.
Just in time for the holidays, the luxe borrowing service Armarium has launched a digital styling tool called Armibot, an interactive feature on their website that helps pull together specific lookbooks for your sartorial needs. This virtual stylist is cheeky and smart; she asks a slew of questions about the reason you're looking for an outfit, including your occasion, your preferred silhouette, your body type, your shoe preference and your current style icon. The questions will then be used to pull together a lookbook for you, including a few dress options and some coordinating accessories.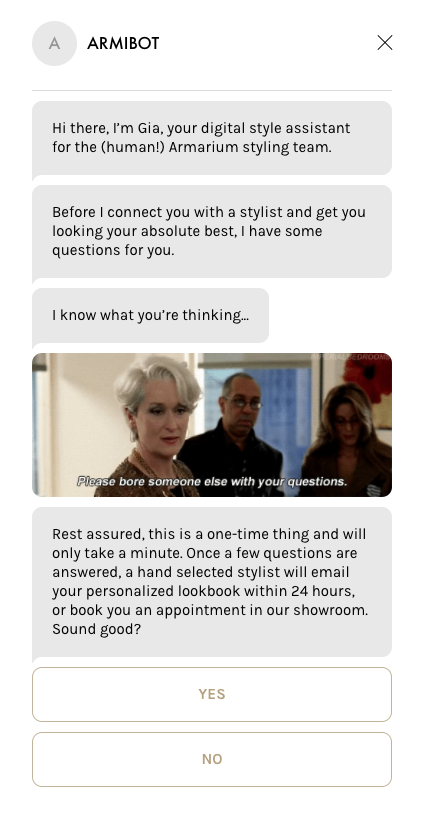 This borrowing service is much better suited to the fashion girl than competitor Rent the Runway is; designers on the site includes Jason Wu, Emilio Pucci, Alberta Ferretti, Brandon Maxwell, Salvatore Ferragamo, Marc Jacobs and Peter Pilotto. The lookbooks from Armibot will also tap product that's now available for purchase from Armarium's partner boutiques, which includes Net-A-Porter, Kirna Zabete, Copious Row, Pilot and Powell, 20Twelve and Capitol.
For a three-day turnaround and a fee ranging between $85 and $110, Armarium offers access to Nausheen Shah, J. Errico and La Marque's Meredith Melling and Valerie Boster (both of whom are also Vogue alums), who will curate your personal lookbook. Need your options faster? An in-house Armarium stylist will whip up some options within 24-hours and send them over, free of cost.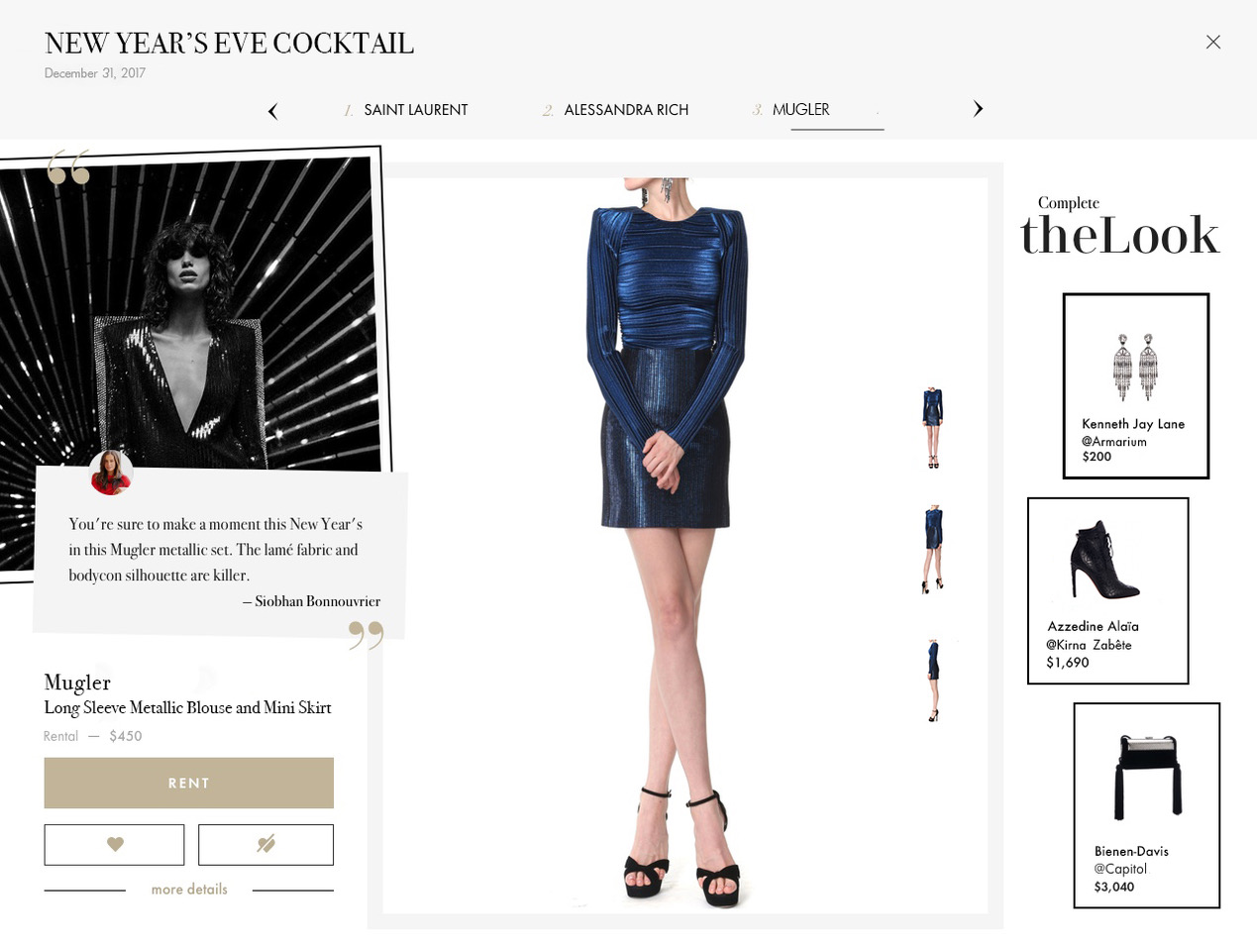 "The new Armibot will enable us to scale our styling service and allow us to partner more closely with retailers. Now, we can help you complete your look in the most seamless way, via the lookbook which will come complete with rental items from the Armi, alongside the best edit of what to buy," said Armarium CEO and founder, Trisha Gregory.
Shoppers at the aforementioned partner stores of Armarium will also be able to rent looks on site. Yes, you can visit Kirna Zabete and walk out with a designer look on loan—although you'll have to buy the accessories necessary to complete the look.
Armarium was started by two fashion industry insiders, Gregory and Alexandra Lind Rose, in 2015 as a response to the ever-changing retail scene. The duo had a mission to tap into the sharing economy with high fashion—and they seem to have found quite a bit of success. Over the past two years, the company has raised $3 million in funding, from investors including Carmen Busquets, Holli Rogers and C Ventures.
So what's next for the burgeoning fashion business? Bringing the Armibot to their partner's websites. Sounds like it's about time to get familiar with this very chic form of technology.