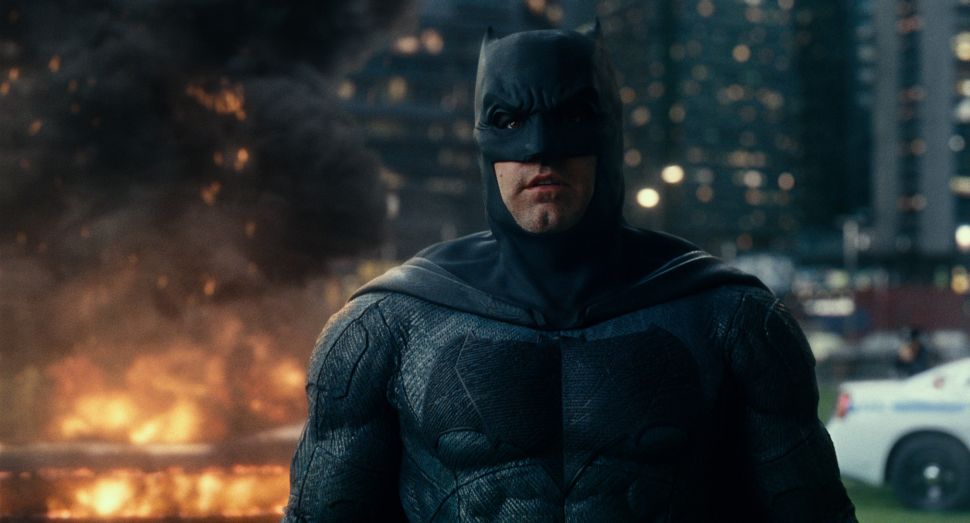 It's safe to say that the future of Warner Bros.' DC Extended Universe is up in the air following the box office disappointment of Justice League. Then again, there were a lot of uncertainties surrounding this superhero franchise even before the blockbuster team up.
Ben Affleck has been the source of much speculation throughout the industry and fandom as his time in the cape and cowl is far murkier than the other DC Films heroes. Over the summer, he abandoned his ambition to write and direct a solo Batman movie, with rumors circulating that he was frustrated with WB's behind the scenes strategy. More recently, it was rumored that new The Batman director Matt Reeves would recast the role.
So what does Affleck have to say about his future as the Dark Knight?
"For me, it's interesting, and I always evaluate this stuff on the merit of the material," the actor told the Daily Sabah. "I want to direct a 'Batman' movie, and I never got a script that I was happy with, so they are starting over and writing another script. And right now, I think a lot of different possibilities I think for the way the DC Universe could go, and I will just follow my interest in pursuing that. And I know that I love working with this group of people, and it was a real joy for me to make this movie."
Public quotes in Hollywood regarding high-profile projects are always double-talk and subtext, but you can infer a lot from just a little. At no point in Affleck's answer, does he commit one way or the other to his future as Batman, which is telling in and of itself. It sounds to us like he's ready to depart the role.
Affleck has previously expressed his frustration with the baggage that accompanies Batman. During his press tour for last year's Live by Night, he admitted he was growing tired of the media's focus on the character's potential standalone film rather than the movie he was trying to promote at the time. The behind-the-scenes trouble over at Warner Bros. and DC Films likely hasn't inspired a ton of confidence in him either.
The most expected scenario is that Affleck briefly appears in Flashpoint, the solo Flash movie that still doesn't have a director after cycling through several filmmakers. Without getting too deep into spoilers, that film offers the opportunity to launch a soft reboot of the DCEU continuity and open the door for a new Batman. All of this is just conjecture at this point, though, so we'll have to see what happens with Affleck and Batman going forward.