One thing hasn't changed despite all the disruptions in PR: Meetings that matter happen over meals. For our own PR "heat map" of NYC restaurants, we asked seven leaders where they dine when they want to impress a client or source, and where they sup when they want to kick back and relax. If you're looking for industry gossip, here's where to eavesdrop.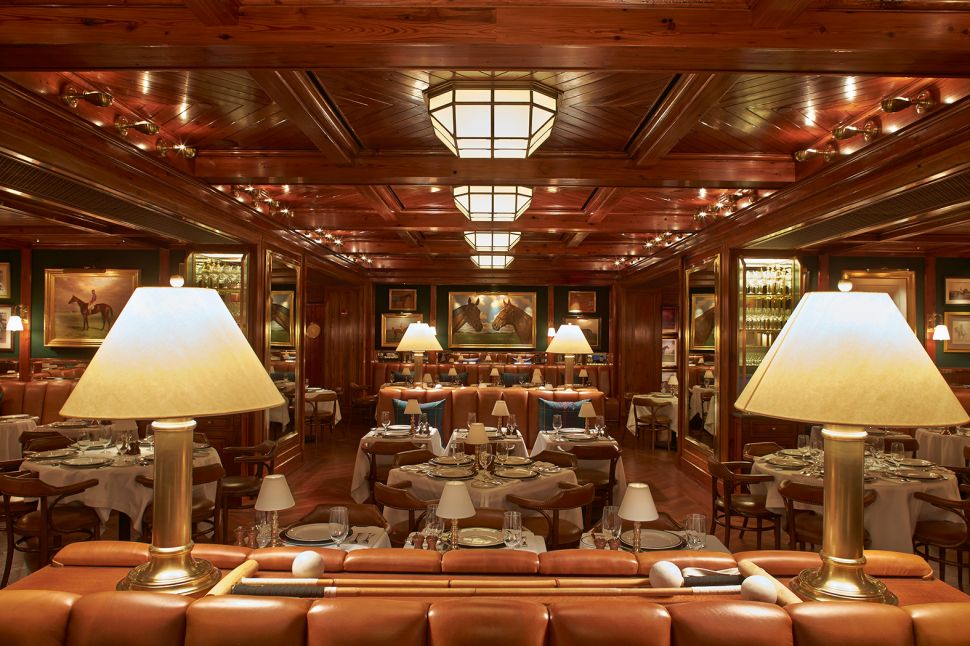 Alison Brod, founder and CEO, Alison Brod Marketing and Communications
Restaurant to impress: Going to Polo Bar is like going to a great cocktail party at someone's home—someone with a really nice home. Maybe even your best friend's home, because who else would love you enough to know that bacon cheeseburgers and glorious corned beef sandwiches combined with perfect lighting are exactly what you want? It's also ideal for client entertaining because, while there is always good energy, you can still have a conversation.
Restaurant to kick back: The Mark Hotel is a favorite because there are multiple areas—a dark sexy lounge, the livelier café, and the back for large tables and quiet. They succeed because you can get Jean Georges burgers, sushi and gourmet pizza as well as Dover Sole. It is the local "diner" for the Madison and Fifth Avenue crowd, and they don't bat an eye when you reserve for two people but walk in with seven.
Nelson Fernandez, chairman North America and managing director New York, APCO Worldwide
Restaurant to impress: A sure bet is: cocktails at the Crosby Hotel followed by dinner at Le Coucou.
Restaurant to kick back: I like Il Buco, Locanda Verde or Jack's Wife Freda. These are all relatively close to where I live, and I love the food and the vibe.
Sarah Evans Thelen, founding partner, J Public Relations
Restaurant to impress: Le Bernardin. I've had many memorable meals there, work and otherwise. It's one of those restaurants that makes every meal feel like a special occasion.
Restaurant to kick back: The Skylark. The cheese and charcuterie board with a Skinny Paloma (the best cocktail on the menu) can't be beat. Our office is in the building, so it's an easy elevator ride up to some of the best views of the city, which our out-of-town clients especially love.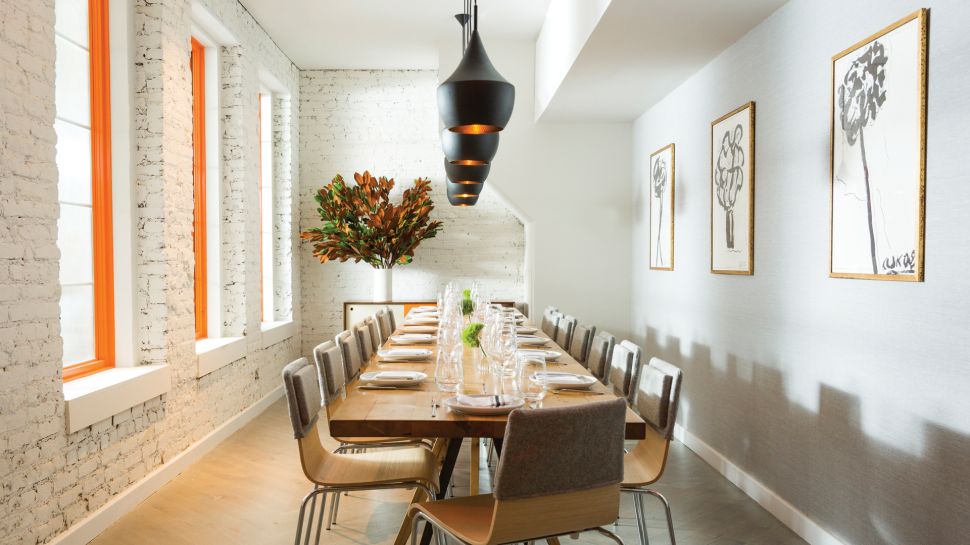 Steve Martin, founder and owner, Nasty Little Man
Restaurant to impress: Redfarm, first because it doesn't take reservations but I can get a table. But the real impressive thing is the amazing, satisfying food like the Katz's pastrami egg roll at Redfarm.
Restaurant to kick back: I'd say the relatively new Loring Place because, despite its sparkly newness, it feels like a neighborhood fixture. My wife and I have never eaten there without having at least two surprise treats, compliments of the chef.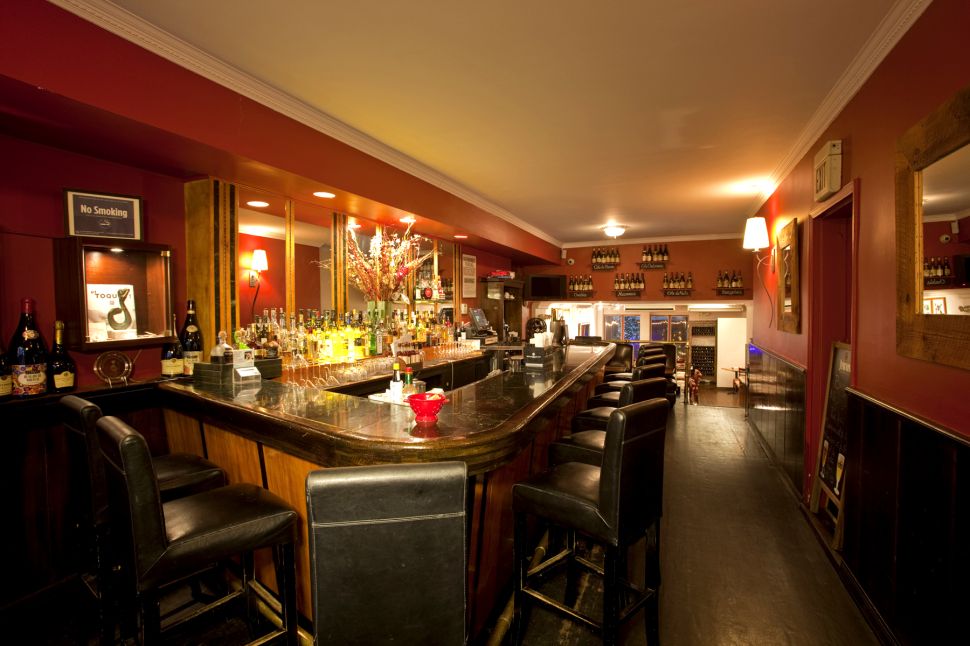 Marian Salzman, CEO, Havas PR
Restaurant to impress: My latest for dinner is Sutton Inn, farm to table and slower service so we can savor the meal and the conversation. Lunch is either Patroon (old-school reliable) or Madison Bistro (a casual bite of Paris in New York) or ABCV for plant-based adventuring.
Restaurant to kick back: Offbeat Chinese restaurants in Chinatown, working folks Korea places in Koreatown, Indian tandoori joints and anything that feels authentic.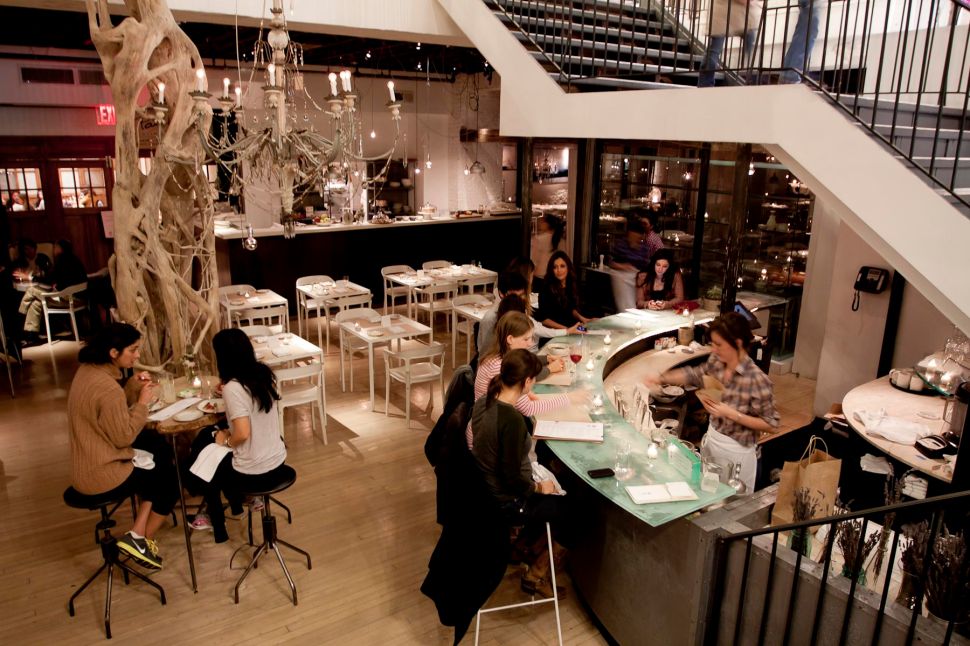 Liz Kaplow, founder and CEO, Kaplow
Restaurant to impress: I love taking clients to ABC Kitchen. It has an indie vibe that makes it both modern and warm. The blend of business people and tastemakers brings great energy and leads to interesting conversations. It helps to be on the list to get a table.
Restaurant to kick back: East Pole is my go-to on the Upper East Side for dropping in with family and friends. It's relaxed and welcoming, and after years of visiting, it still feels new.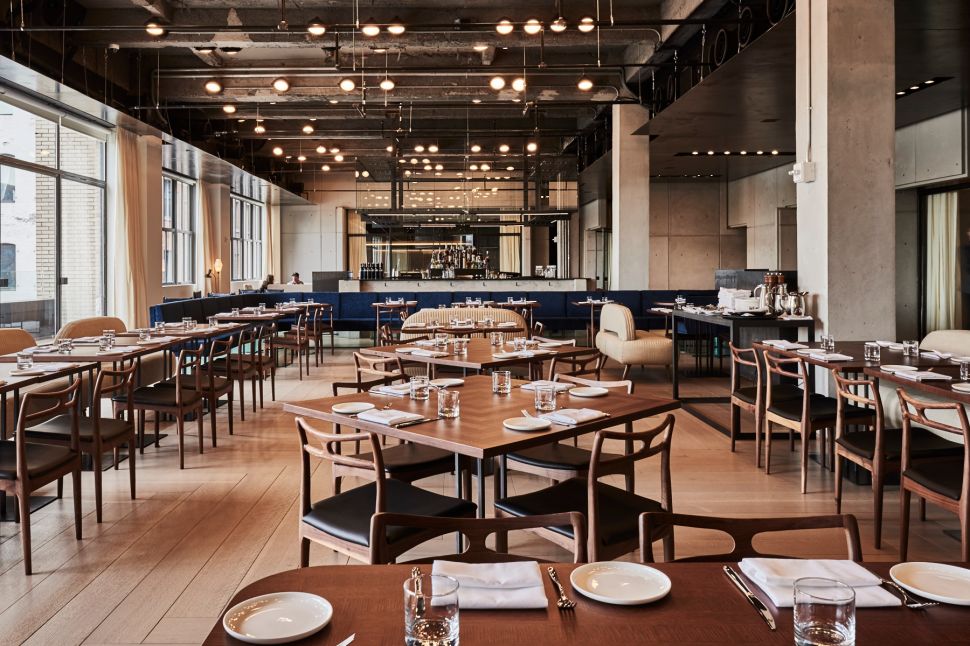 Andy Polansky, CEO, Weber Shandwick
Restaurant to impress: Spring Place.
Restaurant to kick back: Wolfgang's on 54th Street.
More PR Power: