Brad Pitt and Angelina Jolie rented this massive Long Island home in 2009. Click through to see the palatial estate.
Brown Harris Stevens
It's on the market for $55 million.
Brown Harris Stevens
The main house is 20,000 square feet.
Brown Harris Stevens
It's known as Sassafras.
Brown Harris Stevens
It was built in 1987.
Brown Harris Stevens
It's 47 acres.
Brown Harris Stevens
The log cabin "tea house."
Brown Harris Stevens
The palatial Long Island estate where the Jolie-Pitt clan once lived is now on the market.
Prior to their divorce, Angelina Jolie and Brad Pitt rented Sassafras, a 47-acre waterfront estate in 2009 while Jolie was filming Salt, according to the New York Post. The 20,000-square-foot, 25-room main Lloyd Neck residence features an entry with a 48-foot cathedral ceiling, great hall, study and formal dining room, as well as an enclosed outdoor dining veranda.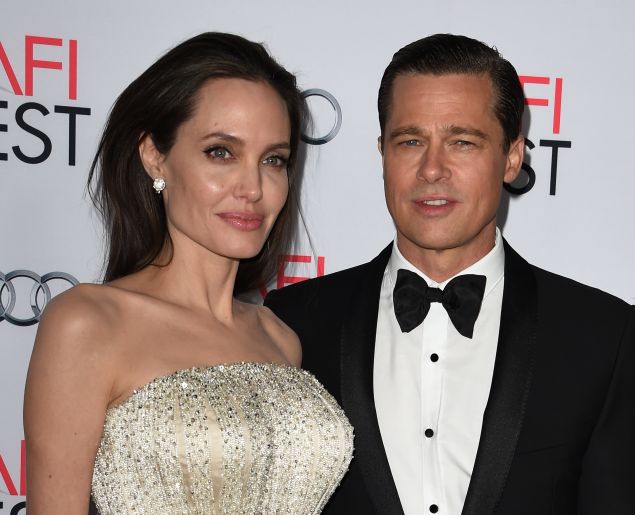 There's a fireplace in the living room, per the $55 million listing shared by Philip Liffey of Laffey Real Estate Brown Harris Stevens broker Sami Hassoumi, and wraparound outdoor terraces offer water views.
Aside from the eight-bedroom, 8.5-bathroom main house, there are two 5,500-square-foot guest houses on the property, as well as a log cabin "tea house" with its own water views, of course.
Elsewhere on the grounds, there's a tennis court, beach cabana, outdoor kitchen, pool and deck. There's also a gazebo with a bar, an outdoor shower and hot tub, in addition to access to a private beach with its own private pier.
Jolie and Pitt reached a divorce settlement in January this year, and they've both moved on to new homes. Well, while Pitt was actually holing up in his longtime California home, Jolie broke real estate records when she paid $24.5 million for the historic Cecil B. DeMille estate in Los Feliz this summer.