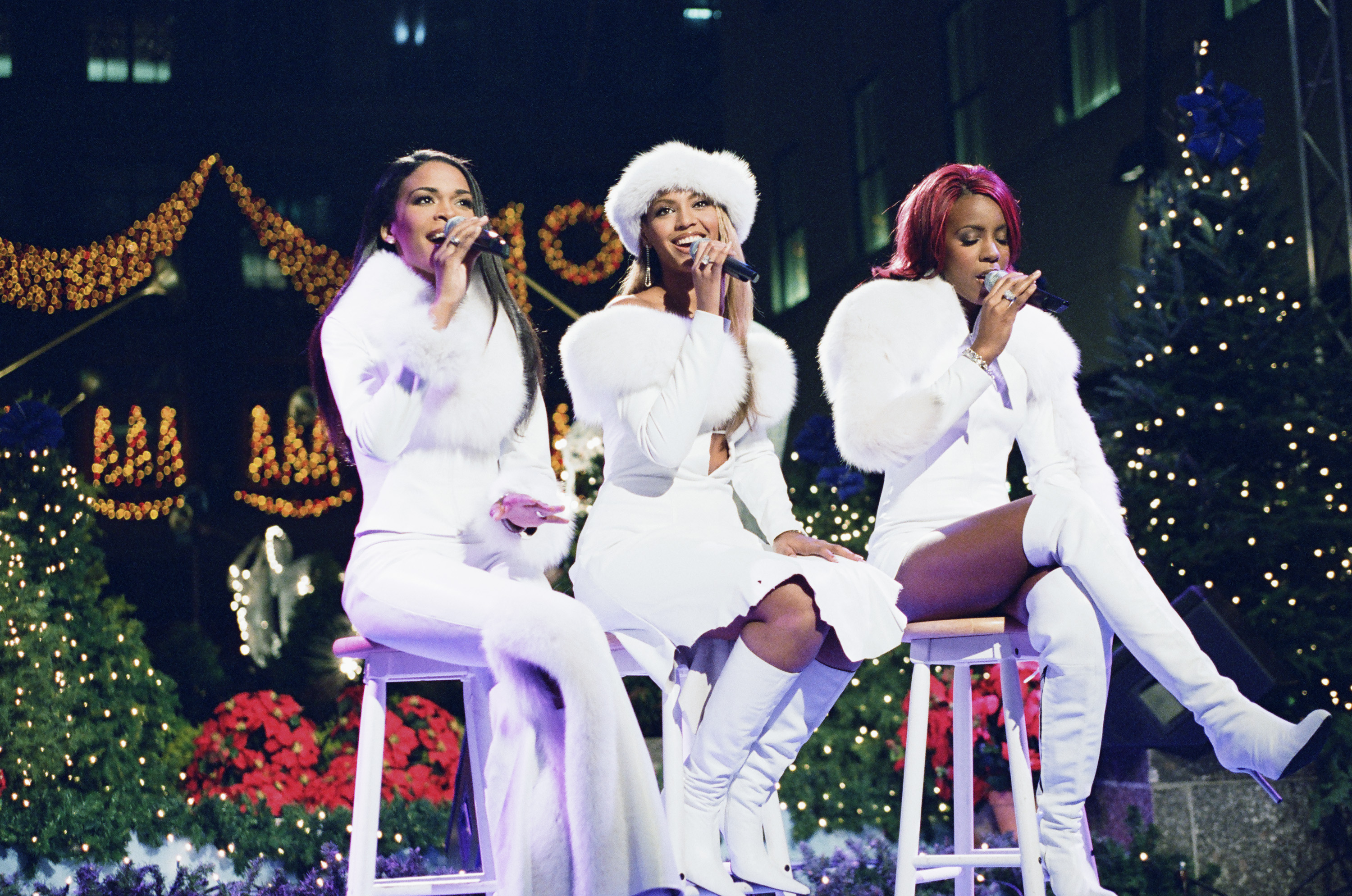 Beyoncé has made her way to Brooklyn, though not officially. The Carroll Gardens bar Leyenda has a backyard pop-up for the month of December devoted to the pop star—and a few other famous female singers.
Leyenda, nicknamed "Sleyenda" in December, has created a special request Beyoncé room in the back. It's a tiny space decorated with CDs featuring pop star's caroling and a tree topped with an angelic image of Beyoncé. However, the hostess quickly clarified that the room was in honor of all female pop stars, and not just Beyoncé, after Queen B proved to be a bit litigious and sent a cease and desist to the backyard pop-up bar.
Despite the original confusion, the small space is now entirely devoted to '90s pop stars, with photographs of Gwen Stefani, Christmas Queen Mariah Carey and of course, Beyoncé, who is featured on ornaments, in addition to the tree topper. A small fire rages in the corner for warmth (the pop-up is mostly outside, so bundle up accordingly), the walls are covered with gold wrapping paper and a CD player has options including old-school Destiny's Child (there's no sign of the Ed Sheeran duet, though). It's like drinking in your BFF's apartment—if your friend collected early aughts pop CDs.
While the cocktails aren't all named after pop stars (a Mariah-tini would make the ultimate concoction), they are quite festive. Options include "We Three Queens," complete with snowflakes and the "Nutcracker Old Fashioned" made with pecan-infused rum, walnut-infused bourbon and bitters. You certainly wouldn't find all of those ingredients in a childhood bedroom peppered with pictures of pop stars.