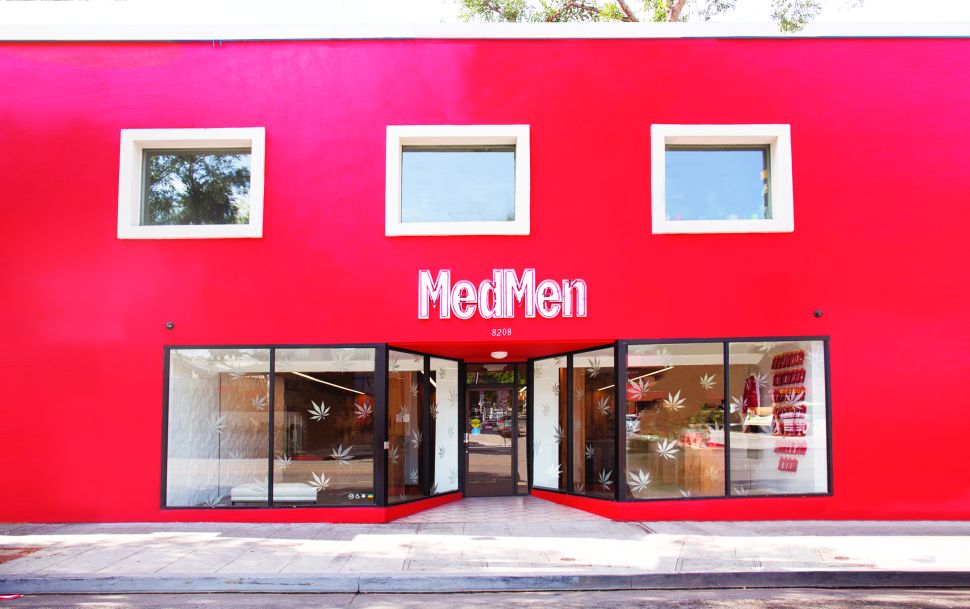 Retail cannabis will be officially legal on January 1, 2018 in California, when The Adult Use of Marijuana Act, or California Proposition 64, an initiative passed in November 2016, takes full effect.
The legislation will make California the largest marijuana market in the nation, and bring a series of changes on social and economic dimensions. One industry that will likely feel the immediate impact is current cannabis retailers, which are essentially medical dispensaries under existing law, as their customer base extends from patients to non-medical users and, potentially, black market buyers.
MedMen, a major cannabis retailer in Southern California, aims to take marijuana "mainstream," beginning with store appearance.
MedMen's flagship store in West Hollywood, Calif, sports a bold candy red exterior and a modern, 2,000-square-foot open floor filled with Millennial-friendly elements like an iPad menu, bud cases and "cannabis for dummies" tutorials.
"Most [cannabis stores] follow the 'deli' model where people check in and go up to the counter to put in their order. We want people to feel free to browse and really experience the store and get educated on the products," BJ Carretta, chief marketing officer of MedMen, told Observer.
"The central idea behind our retail design is that the customer should feel like they are shopping for a product, not transacting a drug deal," he added.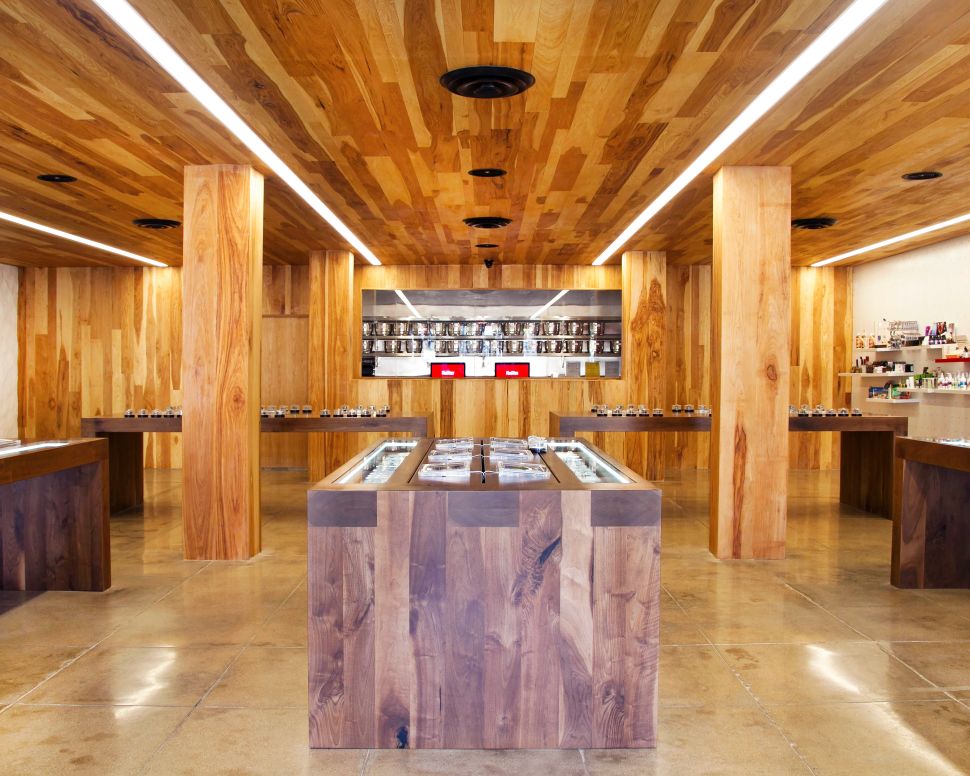 MedMen was founded in 2010 as a cannabis consulting firm and later evolved into management and investing. It opened the first physical store in 2015 in West Hollywood. It has since opened six more locations in Southern California and New York State.
As the name suggests, MedMen was set up as a medical cannabis provider. (California legalized medical use of marijuana through Proposition 215 in 1996.) Carretta said that MedMen's customer demographics range from 21 to 80, mainly people who use cannabis products to treat pain and anxiety. Under current law, buyers are required to have recommendation letters signed by doctors to purchase from dispensaries.
California has an estimated underground cannabis market worth $13.5 billion, according to industry analysis firm GreenWave Advisors. The legal cannabis market in California is expected to exceed $5 billion in 2018.
It's unclear yet how much the demand for cannabis will rise as the ban on recreational use is lifted, but large retailers like MedMen have already seen an increase in customer visits (patient visits, to be exact) and sales. According to company documents, more than 500,000 products have been sold in MedMen stores in the past year; daily customer count grew 41 percent in the same period.
"California is the largest state in the country by population, so from a scale perspective, people will see the impact of the new law more quickly than Nevada and Colorado," Carretta said.
Currently, recreational marijuana is legal in eight states and Washington D.C., but only Colorado, Oregon, Nevada, Alaska and Washington have functioning marketplaces, according to USA Today analysis. 
"Hopefully California can help show the rest of the country how to do this the right way," Carretta said.