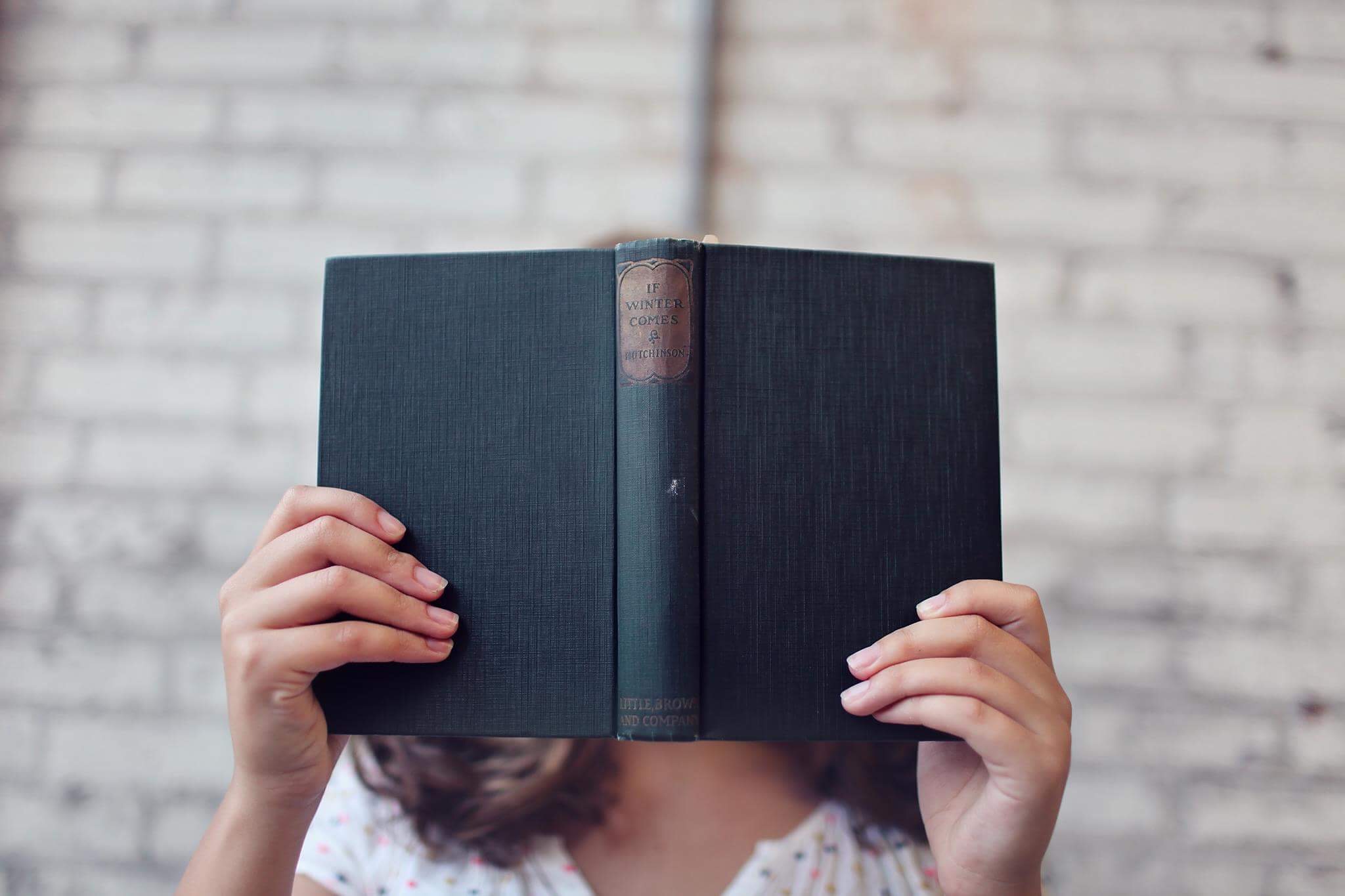 Finding the right mentor is easier said than done. To connect with someone who can provide you with direction, encourage you when you're down, or push you when you need to be challenged is difficult.  
Or is it?
You actually don't have to look far (or hard) to find the best mentors. You can learn from the most successful people throughout history without even knowing them personally.
How?
By reading their books.
I understand reading isn't the same as having a face-to-face conversation with someone you want to learn from, but hear me out.
For any book, a great author will spend hours researching their topic, clarifying their thoughts, and writing his or her ideas on a page. Their writing will be reviewed by peers and placed through a grueling editing process, which will further enhance their arguments. By the time their book is published, it will contain some of the best advice they have to offer. So, if you need to solve a problem, answer a question, or learn a new skill, there's a good chance you can find what you're looking for in a book.
To absorb the lessons you are learning into your bloodstream; then you need to treat the book you are reading like you are having a conversation with the author. When this happens, the author becomes the mentor, and you become the mentee. But this just doesn't happen by accident.
When it comes to reading, you can choose to glance through a book, scribble down a few notes, or read the cliff notes, but this passivity will not yield the results you're looking for.
To really get everything out of the book you are reading; you need to treat like having a one-on-one conversation with the author. Think about it this way.
If you were meeting with someone you are interested in learning from, then you wouldn't rush your conversation. You would take your time. You would ask questions. And you would listen to what they have to say. So why would you treat their book than anything less than an opportunity to hear their best advice?
In this post, I want to share with you the four steps you need to take to have a conversation with an author, their book, and to digest the lessons they have to offer. This is a process that should be done entirety and in the order below to grasp the material you are reading.
Step 1: Ask questions
As a reader, you don't want to ask just any question. You need to ask the right questions in the right order. This way you can ensure that you understand what the author intended to say—not what you thought they said, which is a big difference.
To help guide your conversation, Mortimer Adler, author of How to Read a Book, suggests asking the following four questions in this order:
What is the book about?

What is being said in detail, and how? 

Is the book true, in whole or part?

What of it? 
Asking these four questions of the book you are reading will help you to have a conversation with the author and understand what he or she is saying.  
Step 2: Write in your book
If you were meeting with an author in person, and you knew they had the answer to your question, would you have a pen and paper (or phone) ready to take notes? I bet you would.
Writing (or taking notes in your Kindle or Nook) in your book is a great way to answer the questions listed above.
If you are actively reading, then writing in your book is much like talking with someone in person.
Here are some obvious and not-so-obvious tips on how to write in your book:
   In the margins, answer the questions in Step 1.

   Underline interesting sentences.

   Write questions or comments in the margins.

   Use an asterisk to capture the main idea.

   Record the page number where an idea is repeated.

   Write numbers beside a sequence of points to help keep track of the author's argument.

   Summarize each chapter on the blank page in between chapters.

   Create an outline of the book on the blank pages in the front of the book.

    Summarize the main ideas of the book in the blank pages at the back.
Write in your book, ask it questions, and leave your thoughts in the margins to recall what you're reading.
Writing in your book activates your mind, helps you to comprehend what you are reading, and it's a great way to keep track of your ideas, which takes us to our next point.
Step 3: Review your notes 
Taking down notes without reviewing them is like taking notes during class but not reviewing them before a test. Not helpful.
To help you retain what you've read, set a reminder on your calendar to scan through the markings in your book. This step will help you to recall what you read. For full disclosure, I don't have a reminder set on my calendar. But I do refer back to what I read often. It's a habit I've formed over the years.
I've found a system that works well for me, and there are many other systems out there. For instance, Ryan Holiday, bestselling author and media strategist, uses a notecard system to organize and remember everything he's read. This is a great
system, and works well for many. As for me, I've found a system that works well
for me. But I'd like to keep a more robust system like Ryan's in the future.
It doesn't matter what system you use to review your notes. Just find out what works best for you.
Step 4: Take action
There's one thing a book cannot do for you.
Do you know what it is?
It cannot solve your problems. Only you can do that.
You may have found the answer to your problem in a book. But if you don't do something about it, then you're still stuck. It's not like the author can hold your hand and make you do what they are suggesting.
The words you read cannot stay within the confines of your mind. You have to actively wrestle with what you're learning by asking questions, engaging with the content, and applying it to your life. Not doing this happens all of the time (I am guilty of this as well). We read a book on health, finances, business, or whatever, and instead of applying the lessons we learned, we move on to the next book.
I'm not saying you need to reflect upon every book you read for weeks, months, or years. But what I am saying is that if you have a particular problem you're trying to resolve, then at some point you have actually to implement what you're learning.
What lessons did you learn from the book you're reading? Think about the top 1-3 lessons you learned that would provide the best results for your situation, and apply them to your life. Set a goal. Share it with someone else. See what results you gain from taking action on what you read.
Your turn
Reading is fun, entertaining, and an excellent leisurely activity. But if you want to learn lessons from the books you read, then you must become an active reader: someone who is ready to ask questions, review their notes, and then take action. This shift in the way you approach what you read will help you to treat books like your best mentors.
Jesse Wisnewski is the Senior Marketing Manager for HarperCollins Christian Publishing, author of the book The Reader's Edge, and runs a popular blog called Copybot.