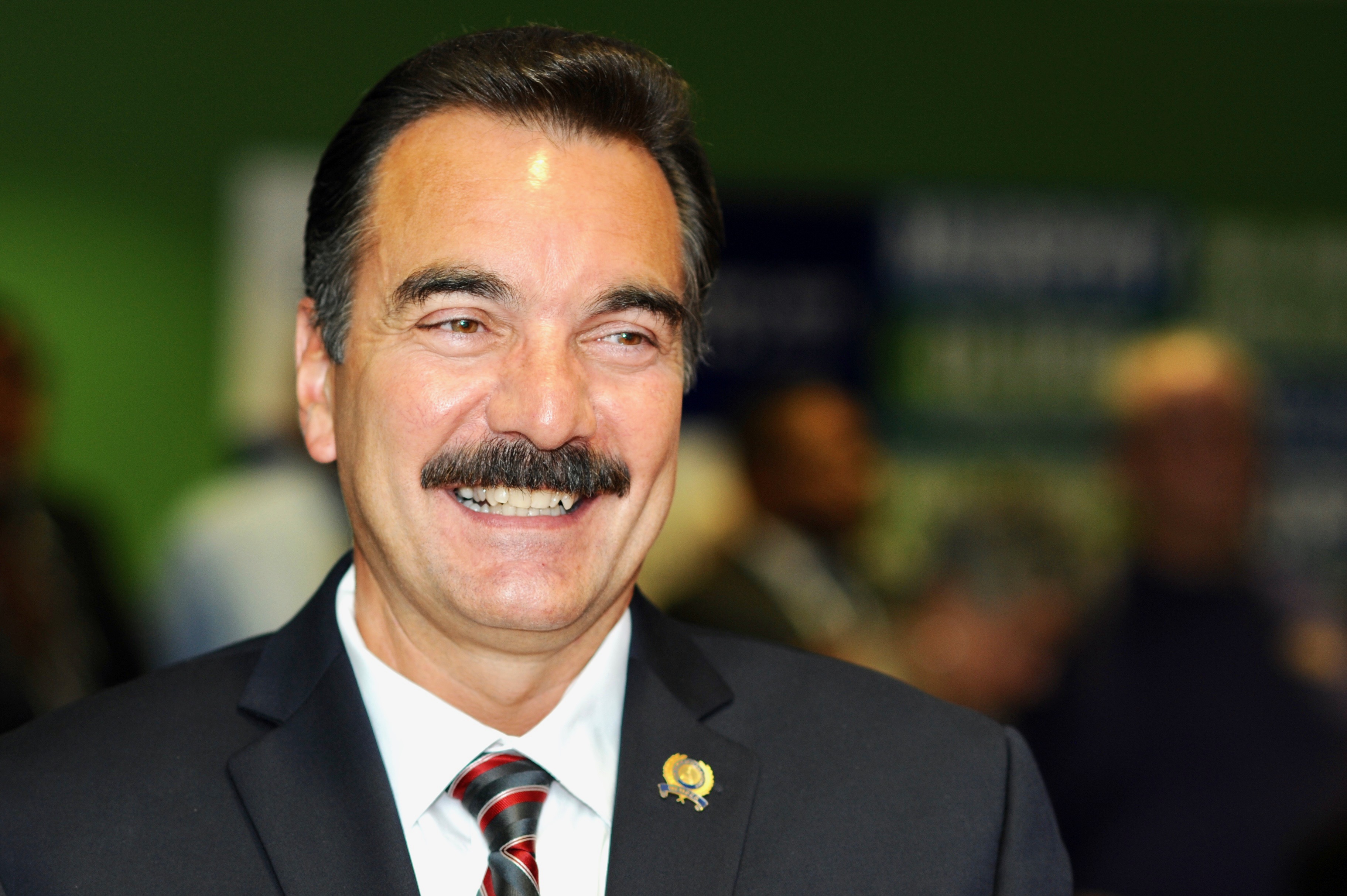 A law credited with restraining property tax growth is likely to expire at the end of the year while New Jersey lawmakers are on holiday.
The state currently imposes a 2 percent cap on yearly salary hikes negotiated in arbitration for police and firefighters. The law is due to sunset on Dec. 31, unless it gets renewed, as Gov. Chris Christie is advocating.
But the governor is not likely to get his wish before Christmas. The last scheduled voting session for both houses is on Thursday. The Senate has another voting session Dec. 18, and the Assembly is meeting as well for a quorum that day, although no voting session has been scheduled in that chamber.
Proponents of the so-called interest arbitration cap think it's unlikely to be renewed before the deadline.
"I put the likelihood of it happening at only 10 percent, which is to say it's a 90 percent likelihood that the Legislature says to property taxpayers in New Jersey, 'We don't give a damn about you,'" said Assemblyman Declan O'Scanlon (R-Monmouth).
The interest arbitration cap is seen as one of the biggest factors in minimizing property tax increases under Christie. Democrats, including Governor-elect Phil Murphy, have refused to weigh in on whether to renew the cap until a task force issues a report on the law's effectiveness. That report is due Dec. 31, the same day the cap expires and well after the last scheduled voting sessions in the Legislature this year.
"I continue to wait for the task force report that is required by state law by the end of this year," Assembly Speaker Vincent Prieto (D-Hudson) said in a statement. "The task force was created for the sole purpose of providing us with the complete information we need, and once I receive the report, I will review it and decide the next step."
As legislative matters go, renewing the cap before it expires is a lighter lift than allowing it to expire and then legislating it from scratch. Democrats do not seem to be inclined to renew it now that they are taking the governor's office, a stark change of direction after Democratic leaders collaborated with Christie to institute the cap in 2010.
Murphy was endorsed by the state's top police and fire unions, which want the cap to expire, and he has deflected questions for months on whether the cap should be renewed.
Christie's appointees on that task force released a report in September that said state lawmakers should permanently extend the 2 percent cap because it has reduced the size of public safety salary hikes and saved taxpayers billions of dollars. But since the Democratic appointees to the panel had not voted to release the report at that time, Democrats dismissed the document as a political stunt, even though it was largely a compilation of data.
Patrick Colligan, president of the New Jersey State Policemen's Benevolent Association, called the September report "laughable" on Tuesday and said it didn't include input from union leadership.
A lot would have to happen in a short amount of time for the cap to be renewed.
The task force would have to issue its final report, which would then have to be digested by lawmakers. Senate President Steve Sweeney (D-Gloucester) has said he also wants Murphy to participate in the discussion. A spokesman for Sweeney did not respond to a request for comment Tuesday. A representative for Murphy said his team is focused on building an administration and did not answer questions about the arbitration cap.
Legislation would have to be drafted. There could be committee hearings. Public safety unions that oppose the cap could mount a campaign to oppose its renewal. Although Democratic lawmakers sometimes fast-track legislation and skip committee hearings, it seems unlikely that they would do so for a plan neither they nor Murphy are eager to support.
O'Scanlon, a Christie appointee to the interest arbitration cap task force, said Tuesday that he doesn't expect there will be a final report by Dec. 31. He said the task force is not scheduled to meet before the end of the month. "There will be no meeting called for because labor knows their arguments are bogus," he said.
Colligan agreed another report appears unlikely, but he pinned the blame on O'Scanlon and the other Christie appointees to the panel.
"They had enough time to write a 26-page report without our input," he said Tuesday. "Maybe they have time to reach out to us and have another meeting, but no one has reached out to us."
The interest arbitration cap limits the salary increases that police and firefighters can receive in binding arbitration to 2 percent if they can't reach a contractual deal with their government employer. Since the arbitration cap took effect in 2011, the average annual salary increase awarded in arbitration is 1.85 percent, according to the September report. Those awards were as high as nearly 6 percent in 1993 but steadily fell to nearly 3 percent in 2010 before the cap was implemented, according to data from the Public Employment Relations Commission.
Essex County mayors and County Executive Joseph DiVincenzo wrote a letter to Murphy on Tuesday urging him to support an extension of the cap. They said they could be forced to cut services if the arbitration cap expires because another law that caps property tax levy increases at 2 percent would still be in place, limiting their ability to raise more revenue.
"Without the 2 percent arbitration cap in place, the fate of local and county government will be left in the hands of unelected arbitrators with no effective recourse to appeal adverse decisions," they wrote. "Any arbitration awards in excess of 2 percent, when coupled with the 2 percent property tax cap, will unavoidably and negatively impact the level of services we can provide to our residents."
New Jersey has the highest property taxes in the nation, with the average property tax bill at $8,549, according to state data.