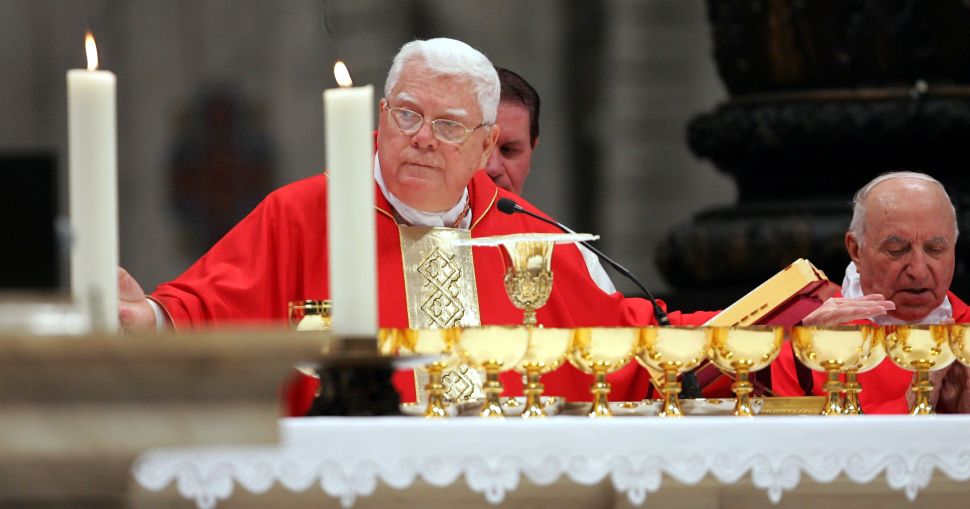 Cardinal Bernard Law, the former archbishop of Boston who failed to properly address the child molestation claims within the priesthood, passed away early Wednesday, the Vatican announced. He was 86.
Law had been ill recently and was hospitalized in Rome.
In January 2002, The Boston Globe ran a series of reports that exposed church records which revealed that Law had helped cover for clergy accused of sexually inappropriate behavior. During that time, Law transferred those under suspicion to different assignments without divulging information to parents and authorities. His actions sparked widespread backlash and led to the exposure of the rampant sexual misconduct throughout the church. Law's story was chronicled in the 2015 Academy Award-winning film Spotlight, and its star Mark Ruffalo took to Twitter to comment on his death.
"It is my fervent prayer that this action may help the archdiocese of Boston to experience the healing, reconciliation and unity which are so desperately needed," Law said, per THR, when he stepped down as head of the Boston archdiocese in December 2002. "To all those who have suffered from my shortcomings and mistakes, I both apologize and from them beg forgiveness."
Law had previously been a prominent figure in the U.S. church with significant reach in the Vatican. He is now arguably seen as the poster child for the church's previous abuse.