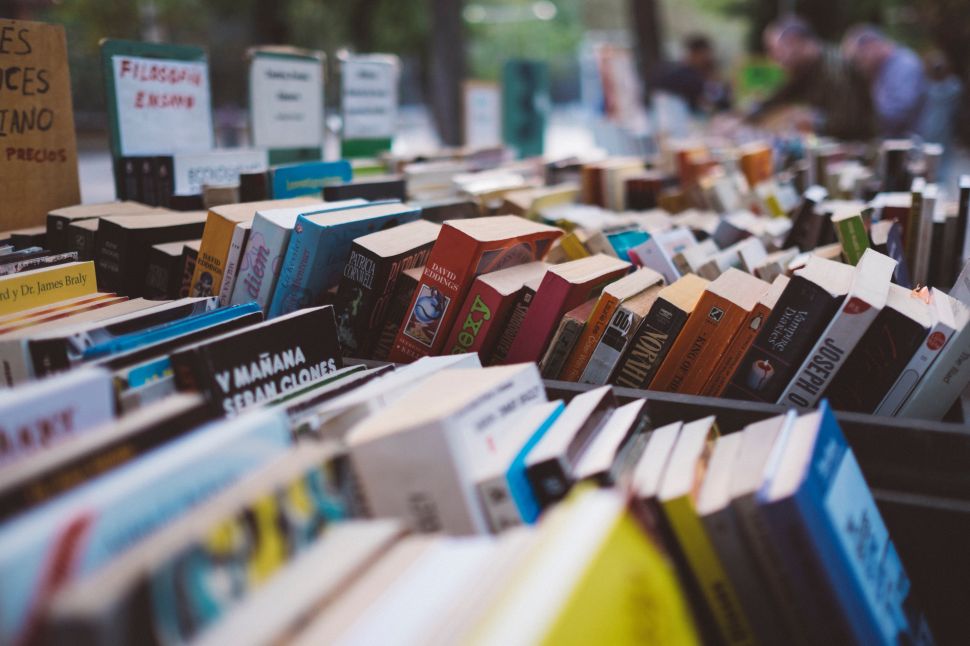 Barnes & Noble, the nation's largest retail bookseller, just had a woeful quarter, reporting a $30 million loss—that's $10 million more in red ink than the same period last year. In hopes to turn the ship around, the company plans to run smaller stores and refocus on book sales, CEO Demos Parneros told investors on Thursday.
"We want to have smaller stores that are more efficient," Parneros said in an investor call. "We will continue to place a greater emphasis on books, while further narrowing our non-book assortment."
In the fiscal quarter ended October 28, Barnes & Noble reported revenues of $791 million, 8 percent less than they brought in for this quarter in 2016. The bottom line recorded a net loss of $30.1 million, or $0.41 per share.
In the financial report, the company blames non-book products (vinyl records, toys, stationary, etc.) and the absence of blockbuster releases like last year's Harry Potter and The Cursed Child for the sales decline.
This is Barnes & Noble's seventh straight quarter to see sales decline. Investors are skeptical of the prospect of a rebound, and eager to take control. In the past decade, institutional investors have repeatedly put forward proposals to take the company private. Most recently, private equity firm Sandell Asset Management, a shareholder in Barnes & Noble, proposed a $750 million offer (with high leverage) to buy out the company, the Wall Street Journal reported.
Nevertheless, Barnes & Noble has been trying to stay afloat without radically changing its business model. Unlike its bookseller peers, like Borders (bankrupt in 2011) and Book World Inc., or retailers at large, Barnes & Noble has kept its total store count stable. It currently has 632 stores in 50 states, and has closed about 20 stores a year in recent years, according to Fortune.
And any new stores will be much smaller. A soon-to-open location in Dallas measures in at 10,000 square feet, less than half the size of its average store (26,000 square feet), Parneros said yesterday.
By reducing store size and concentrating efforts on books, Parneros hopes to mitigate losses and eventually turn a profit of $180 million by the end of the fiscal 2018, which ends April 28, 2018.